High energy, punk rock covers band Punk Rock Factory take to the stage for their latest single.
The new music video, for the track You'll Be Back, is taken from the pop-punk band's upcoming musical-focused new album, It's Just A Stage We're Going Through, which is scheduled to be released in March this year.
Speaking about the song, and its accompanying music video, the band says, "when we heard You'll Be Back from Hamilton, we absolutely knew it had to go on the album. It's equal parts sinister and endearing and already a sing-along anthem, begging to be a rock hit! We worked with Sitcom Soldiers for this music video, and shot in their studio in Bolton. It's the first time we brought in a new team, and didn't create the video ourselves DIY. We also had great fun dressing up in regal style outfits too. Also, you'll notice we're lacking a bass player in the video… Benj's first child was actually born two days before the shoot so he had to miss out on this one!"
Watch the official music video for You'll Be Back here: 
It's Just A Stage We're Going Through is set for release on March 31st via self-release. Pre-orders are available now and can be purchased here.
Follow Punk Rock Factory on Their Socials
Need more Punk In Your Life?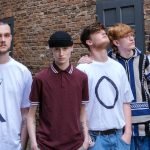 New Releases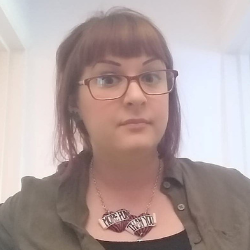 Hull's Ketamine Kow release a new single that's a gesture of hope and solidarity to the LGBT community.
Read More »
Punktuation Magazine For All Your Daily Punk News, Features, Interviews, Lifestyle and more!