DIY doom punks Haest release their second album on TNSrecords
"It's Only Poison If You Die", "Car Crash Chip Gunge" and "If Debbie Had Done Dover She'd Be Dead" – song titles that can only mean UK doom punks Haest are back.
On their second album 'Beladour' the DIY punks take their trademark approach to song titles – randomly chosen absurd quotes collected while the band members are on the road.
The record – out now on TNSrecords – sees the band discuss how "we are who we pretend to be, particularly in a modern digital age.'
Its fitting title means either 'to attack someone physically or verbally' or 'to argue a point in excessive detail.'
Recorded at The Organworks with Ben Hannah, there's certainly plenty of attack to it. With its combination of hardcore, doom, sludge, and noise, 'Beladour' has a dark, grinding thrash that amps up the levels of menace across its 11 tracks.
The album follows on from Haest's 2020 debut 'Anomie' and last year's self-explanatory 'International Split LP'. That release featured two tracks apiece from Haest (UK), Bätwolf (The Netherlands), Electric Frankenstein (US) and Germany's Christmas, one of whose tracks included a guest appearance by Comeback Kid's Andrew Neufeld.
Since the release of their debut, Haest played across the UK and in mainland Europe, supporting the likes of Cro-Mags, Skindred, Clowns, Discharge, Subhumans, and more. They've also appeared at festivals like Rebellion, Manchester Punk Fest and Wotsit Called Fest in their hometown of Hastings.
Follow Haest on Their Socials
Need more Punk In Your Life?
New Releases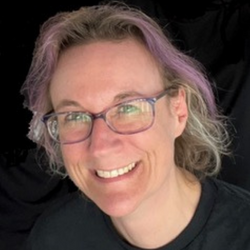 Those loveable Punk funsters The Sensible Gray Cells return with a suitably seasonal single, complete with a crazy video shot at the beach last summer.. <br
Read More »
I'm a punk rock aficionado, martial arts pupil and fair-to-middling student of the Bengali language. I'm also a journalist, writer and editor, specialising in medicine and technology.
Click on Dom's photo for more of his articles