On Friday, Ginger Wildheart surprise-released a stunning punk record called 'Teeth', but almost as soon as it was unleashed on the public it was removed from sale.
On Friday, Ginger Wildheart surprise-released a stunning punk record called 'Teeth' that was available to purchase for 24 hours only. 'Teeth' contains 16 tracks and was available to download from Bandcamp for £10
Announcing the album, Ginger Wildheart wrote: "Get yer gnashers around this little monster. Sixteen tracks of pure punk spit n' sawdust. Tell any old punk mates. Download today. For 24 hours only. It won't be there tomorrow. Just today."
Song titles included 'Digital Elimination', 'Aliennationwide', 'Thoughts & Prayers' and  the brilliantly titled 'Art Imitating Life Imitating Art Garfunkel Imitating Alex Lifeson Imitating Art.'
In a recent Twitter post, Ginger wrote about how blown away he was by the response to 'Teeth'.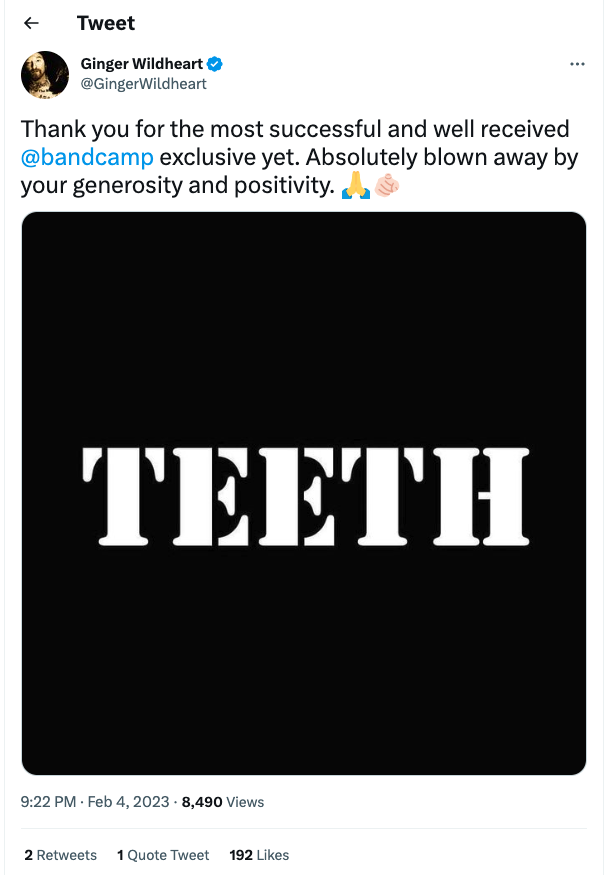 Fans, of course, loved it.
@GarethHooper6 Tweeted, "Thank you, sir. Amazing album. Brutal but with your gorgeous melodies shining through."
@gazofllantwit Tweeted, "Thank YOU, Ginger. It's epic! Been 'sharing' it with the neighbours all morning."
However, true to his word, Ginger only made the album available for 24 hours, and many of Ginger's fans were upset they missed the release and were asking a tight-lipped Ginger if he was going to put the album up again.
@Crispylockyear wrote, "Fuck. I missed this! Any chance of a physical release?"
@nlordlancaster
posted: "How did I manage to miss this? Any chance it'll be available again sometime?"
Meet My Killer · Ginger Wildheart Headzapoppin ℗ Round Records Released on: 2020-05-21
For those who missed the Bandcamp release, there is some good news. Ginger mentioned that there will be a physical release at a later date via his own label
Round Records.
Keep your eyes peeled for further news either on Ginger's
Twitter
feed or his
website
.
As well as being the founder and leader of The Wildhearts and a former member of The Quireboys, Ginger Wildheart has been involved in numerous side projects and has released nine solo records to date.
In March of last year, The Wildhearts announced they were 'going on hiatus due to 'ongoing issues within the band.' All their upcoming summer shows were cancelled.
The Wildhearts' last studio album was '21st Century Love Songs'  released in September 2021 reaching No.9 on the UK album chart.
Follow Ginger Wildheart On His Socials
Need more Punk In Your Life?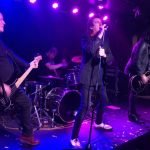 Reviews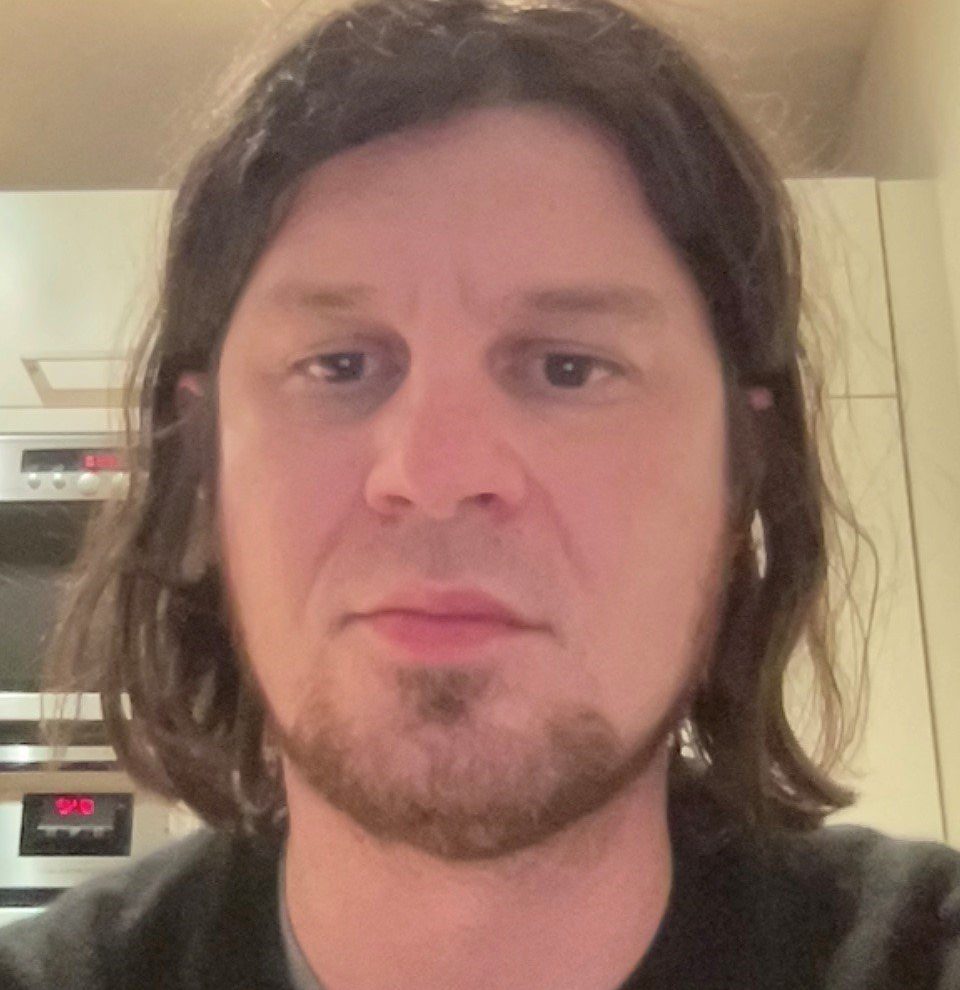 Vive Le Rock were ushering in the festive season with an impressive mid-week five band bill at London's The Water Rats.
Read More »
I'm a London born and bred music journalist, a mediocre bass player and the occasional strummer of the guitar. In the '80s I worked in recording studios and made a few records you'd probably recognise. I have written a couple of books and made the odd media appearance as a music commentator. I now call Brisbane home.