Siouxsie Sioux played her second concert after a ten-year gap on 4 May in Paradiso, Amsterdam, the Netherlands. Herman de Tollenaere was there for Punktuation.
The Paradiso in Amsterdam was abuzz with excitement as fans eagerly awaited Siouxsie Sioux's second concert after her decade-long hiatus. The sold-out show drew a diverse audience, ranging from teenagers to veterans of the 1970s punk scene, and everyone was excited.
On May 4th, in the Netherlands, hundreds of thousands of individuals who lost their lives during the German Nazi occupation are honoured with a two-minute silence at 8 pm and in the packed hall of Paradiso, all Siouxsie's fans observed the silence. For 120 seconds, you could hear a pin drop. It was very moving.
However, when Siouxsie and her band finally took the stage, the atmosphere lifted. It was electric, the audience erupted, as the Queen of Punk walked on onto the stage.
Siouxsie opened with 'Night Shift,' a song about the horrific subject of femicide. Next was 'Arabian Knights', which was written over forty years ago but is still poignant today. Cities in Dust, which sounded better than the recorded version, had a film of a volcanic eruption playing in the background, making the song's message about the threat of nuclear war even more powerful.

Happy House resulted in a frantically pogoing audience, an impressive feat given that the crowd was packed tightly together and 'Sin In My Heart' saw Siouxsie playing the guitar, making for three guitarists on stage. 
Siouxsie mesmerised the audience with her raw, emotional delivery of twelve Banshees songs and three tracks from her Mantaray album. She also covered two songs and performed a classic from her former band, The Creatures. The crowd was in perfect sync with Siouxsie, singing along with her and dancing to her upbeat tunes. Siouxsie interacted brilliantly with her fans, pointing her microphone to the audience to encourage everyone to sing along, and the crowd went wild.
The last song of the official set was Spellbound.
Siouxsie Sioux's performance of Spellbound was nothing short of electrifying. The way she commanded the stage with her presence and voice left the audience spellbound themselves. The energy she exuded was palpable, and it was clear that she was completely in her element.
As the final notes of Spellbound faded away, the crowd erupted into deafening cheers and applause, wanting more. They were not ready for the night to end, and they made it known. The chanting and clapping grew louder and louder until the band finally came back out for an encore.
The first song of the encore, Peek-a-Boo, was met with even more enthusiasm than before. Siouxsie's unique vocals and the band's musical prowess made the already catchy song even more irresistible. The audience danced and sang along, clearly enjoying every moment.
And then came the moment that had everyone buzzing: The Passenger, an Iggy Pop cover that the Banshees had never played live before. Siouxsie introduced the song, explaining that they had only played it once before in Brussels the night before. The excitement in the air was palpable as the band launched into the song, with Siouxsie's voice soaring above the music.
The addition of the keyboard and vintage car footage in the background made for a truly special performance. The audience was awestruck and thrilled all at once, cheering wildly as the song ended.
But the night was still not over.  The band returned for one more encore, playing the Banshees' 1978 single Hong Kong Garden. The energy in the room was electric, with everyone singing and dancing along. It was a perfect end to a night full of unforgettable moments.
Siouxsie Sioux's performance in Amsterdam was an unequivocal triumph, and her voice was as powerful and captivating as ever. Her musicianship was impressive, and the energy in the venue was electric. Siouxsie's music has stood the test of time, and it still resonates with fans decades later. Her concert was a resounding success, and it's safe to say that Queen Siouxsie still reigns supreme.
May 3 — Brussels, BE @ Merchant Logo Ancienne Belgique
May 4 — Amsterdam, NL @ Paradiso
May 7 — Milan, IT @ Teatro degli Arcimboldi
May 20 — Pasadena, CA @ Rose Bowl
Jun 21 — Wolverhampton, GB @ The Halls
Jun 23 — Athens, GR @ Release Athens
Jun 29 — Madrid, ES @ Noches del Botánico
Jul 1 — Belfort, FR @ Les Eurockéennes de Belfort
Jul 7 — Tynemouth, GB @ Tynemouth Priory & Castle
Jul 23 — Suffolk, GB @ Latitude Festival
Jul 25 — Glasgow, GB @ Kelvingrove Bandstand
Aug 7 — Lokeren, BE @ Lokerse Festival
Aug 31 — Malaga, ES @ Cala Mijas Festival
Sep 2 — Lisbon, PT @ Kalorama Festival
Sep 6 — London, GB @ The Troxy
Sep 7 — London, GB @ The Trox
Follow Siouxsie Sioux on Her Socials
Need more Punk In Your Life?
New Releases
Problem Patterns drop empowering single 'Letter of Resignation' via new label home Alcopop! Records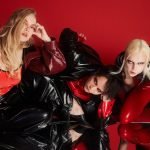 New Releases
Band Unveils Title Track as Final Single Ahead of Album Release, Accompanied by Self-Made Music Video
Punk News
Frenzal Rhomb Takes Over Iconic Aussie TV Music Show 'Rage' For What Promises To Be a Punk-Rock Extravaganza!
<div class='heateor_sss_sharing_title' style="font-weight:bold"
Read More »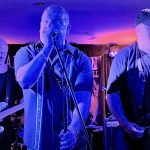 Punk Features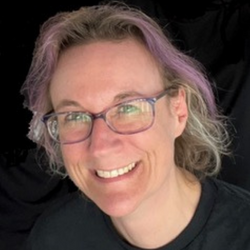 New punks on the London block Denizens played their 2nd ever gig in West London on Saturday, showcasing their debut EP 'Mind Control'. Punktuation's Ruth
Read More »
New Releases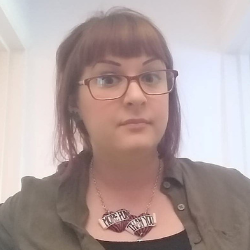 UK ska punk stalwarts Random Hand are back with the announcement of a new album later this year and a new single- 'Lifejackets'- out now!
<div
Read More »
Punk Festivals
As Punktuation continues its coverage of some great punk festivals, we were there for Punk On the Peninsula, in the beautiful Scottish countryside!
<div
Read More »
In 1978 Herman co-founded Dutch Rock Against Racism and was a founder of Pin punkzine. He's vocals/saxophone for Cheap 'n' Nasty and in 2021 co-founded the Punk Scholars Network, Netherlands.