Grade 2 are in the midst of an incredible run of gigs following their album release and one of their busiest years yet! Punktuation's Alex Goose was there for their Brighton show!
Tucked away in a side street in the colourful neighbourhood of Kemptown, the Latest Music Bar has a friendly, informal feel to it – so we can forgive its odd choice of name! Hey, if it's hosting quality punk rock, it gets our vote.
Rats Nest are up first, and you sense that the Margate trio share Grade 2's frustration of growing up in a seaside town with not enough to do. They keep us guessing from the start; flitting between street punk, rock n' roll and hardcore, with plenty of addictive choruses to keep our fists pumping. They deserve more than a half-full venue, but still play with the kind of intensity that suggests it's the last gig they'll ever play. It isn't, of course – these are still relatively early days for Rats Nest, and you'd be well advised to keep an eye (and ear) on them. Great stuff.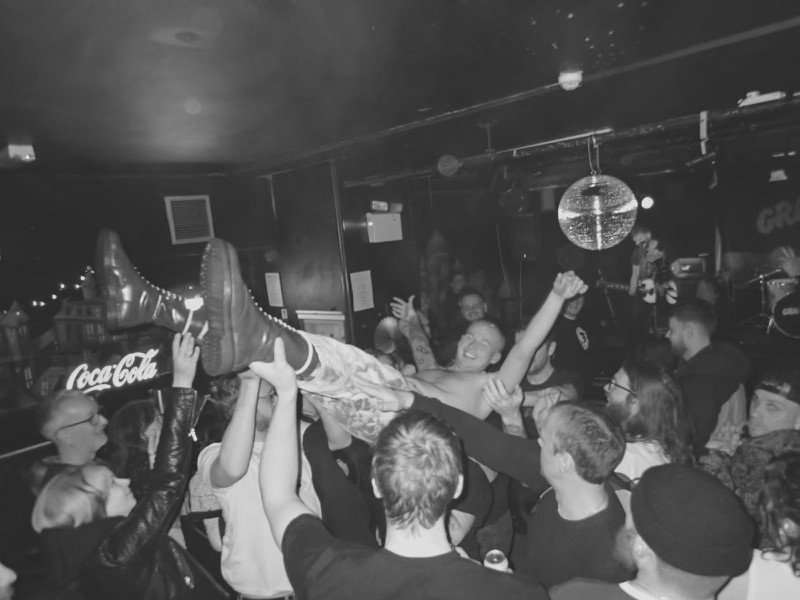 "We 'ate Tories, we 'ate the filth, and we 'ate PEOPLE WHO DON'T MOVE!" Such is the introduction to Clobber from frontman Charlie Longman, a man with plenty worthwhile to say, and one hell of a sense of humour. Their UK82-influenced hardcore sound yields few surprises, but it's hard to argue with it when it's blasted out with this much conviction. Among the highlights are the wonderfully-named 'Karens, Gammons, Hippies & Conspiracies' – a great putdown of small-mindedness – and the love letter to hardcore that is 'Tottenham Court Road'. The pit goes into overdrive, and so it should.
2023 marks ten years of being a band for Grade 2, and they're right to be proud of themselves for sticking it out this long. The Isle of Wight trio recently released their fourth (self-titled) album on Hellcat Records, and it's easy to see why they originally caught the attention of Tim Armstrong and co; their raw-edged yet anthemic street-punk tunes aren't a million miles away from some of Rancid's most stripped-down moments.
The place goes nuts as they rip through the likes of 'Celine' and 'Graveyard Island', with bassist Sid and guitarist Jack criss-crossing the stage like a punk rock tag-team, and there's no let up in energy throughout. This is punk at its most unfiltered and honest – both band and crowd letting off steam about all things political and personal, and feeding off each other's energy to boot.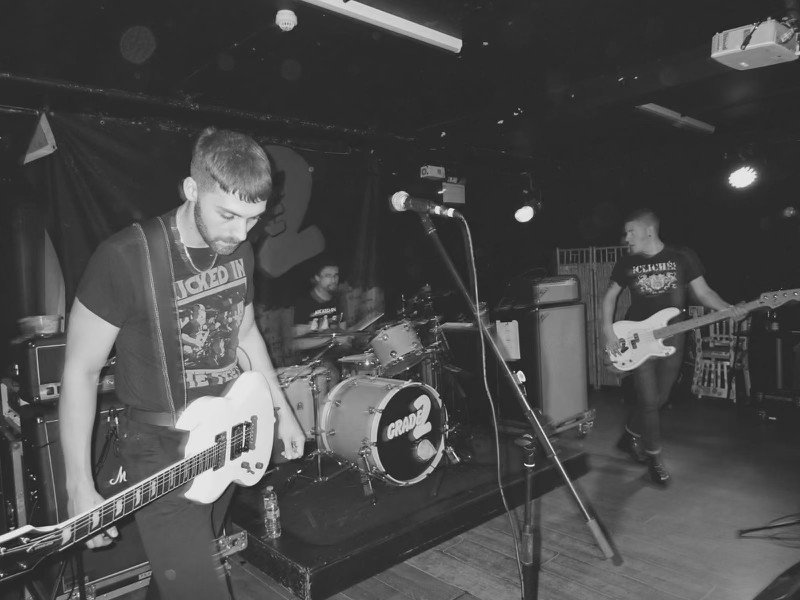 That aforementioned self-titled record is arguably the best thing they've done to date, and with recent (Social Distortion) and future (Rancid) high-profile support slots in their bag, greater things surely lie ahead for Grade 2. Few British bands are breathing fresh life into classic punk sounds as well as they are, so do yourself a favour and go check them out if you haven't already.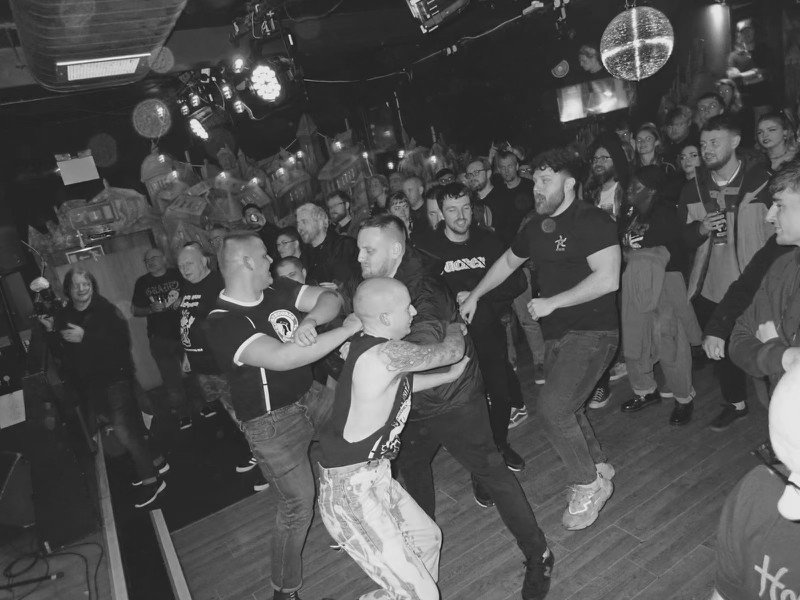 Photo Credits: Huge thanks to Local Punks (Rory) for the gig pics.
March 16, 2023 – Dublin, The Grand Social
March 17, 2023 – Belfast, Voodoo
March 18, 2023 – Glasgow' Classic Grand
March 19, 2023 – Manchester, Star & Garter
EU Headlining Tour w/ Death by Stereo
March 23, 2023 – Antwerp, Kavka (Belgium)
March 24, 2023 – Tilburg, Little Devil (The Netherlands)
March 25, 2023 – Vechta, Gulfhaus (Germany)
March 26, 2023 – Drachten, Iduna (The Netherlands)
March 27, 2023 – Hamburg, Hafenklang (Germany)
March 28, 2023 – Berlin, Cassiopea (Germany)
March 29, 2023 – Regensburg, Tiki Beat (Germany)
March 30, 2023 – Dresden, Chemiefabrik (Germany)
March 31, 2023 – Posnan, Pod Minogą (Poland)
April 1, 2023 – Warsaw, VooDoo (Poland)
April 2, 2023 – Budapest, Instant (Hungary)
April 3, 2023 – Vienna, Arena (Austria)
April 4, 2023 – Milan, Barrio's (Italy)
April 5, 2023 – Lucerne, Sedel (Switzerland)
April 6, 2023 – Dijon, Les Tanneries (France)
April 7, 2023 – Montreuil (Paris), La Pêche (France)
April 8, 2023 – Fontenay-le-compte, Espace Rene Casino (France)
EU/UK Tour Supporting Rancid
June 3, 2023 – Ljubljana, Media Center Cvetlicarna (Slovenia)
June 6, 2023 – Warsaw, Letnia Scena Progresji (Poland)
June 10, 2023 – Stockholm, Annexet (Sweden)
June 12, 2023 – Berlin, Columbiahalle (Germany)
June 13, 2023 – Wiesbaden, Schlachthof (Germany)
June 20, 2023 – London, Brixton O2 Academy (UK)
June 21, 2023 – Manchester, O2 Victoria Warehouse (UK)
Tickets available via band's WEBSITE.https://grade2official.co.uk/
Follow Grade 2 on Their Socials
Need more Punk In Your Life?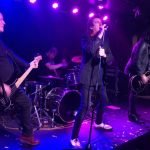 Reviews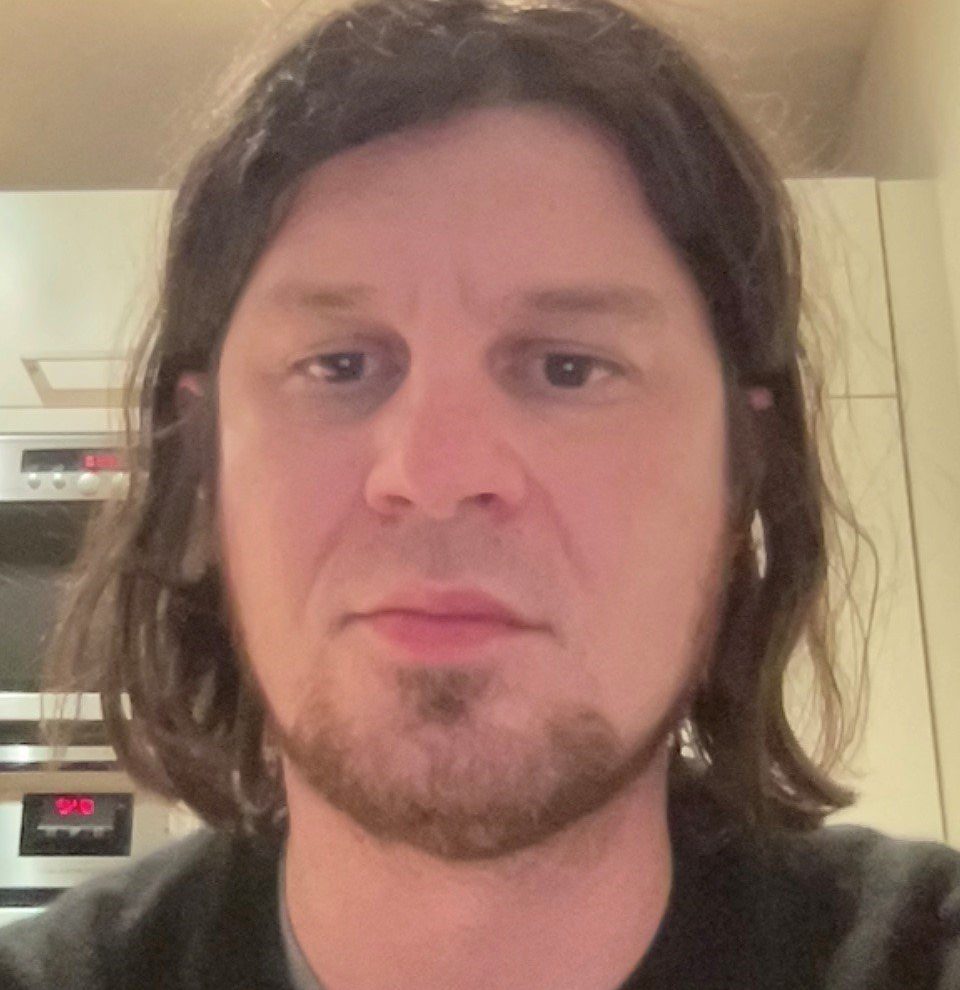 Vive Le Rock were ushering in the festive season with an impressive mid-week five band bill at London's The Water Rats.
Read More »