Big Boy Tomato's farewell party at the Dublin Castle was a jubilant show, with support coming from the always excellent Healthy Junkies, plus dynamic duo Yur Mum and new band Eville completing the line-up. Punktuation's Ruth Rae was there to soak up the atmosphere.
When West London's Big Boy Tomato announced their last ever gig at the Dublin Castle, Camden, for 11th Feb 2023, it was bound to be a sell-out show, with the crowds gathering early.
Brighton based trio Eville, fronted by guitarist and singer Eva Sheldrake, opened the evening to an already packed room. Eva describes their sound as "Brat Metal – a mixture of cute/bratty vocals with heavy crushing riffs – think Gwen Stefani if she fronted Slipknot". Together with bassist Jude and drummer Milo, Eva warmed the crowd up well with their fast paced, riff-heavy music and kick-ass lyrics. And it was getting warm – Jude's T-shirt came off shortly into their set!
Yur Mum, a British rock duo formed by two Brazilians, Anelise Kunz (bass/Vocals) and Fabio Couto (drums) took to the stage next. They describe their music as a blend of punk, grunge and desert rock, with Brazilian music elements. Both musicians sing as well as play, and I was blown away by how much sound they made – and how colourful it was!
The rest of the audience obviously agreed, with several of them moshing enthusiastically down the front, much to the band's delight. They'll be playing across the UK this year, including at The Undercover Festival in Guildford and at Rebellion Festival in Blackpool – make sure to catch them: Yur Mum tour dates HERE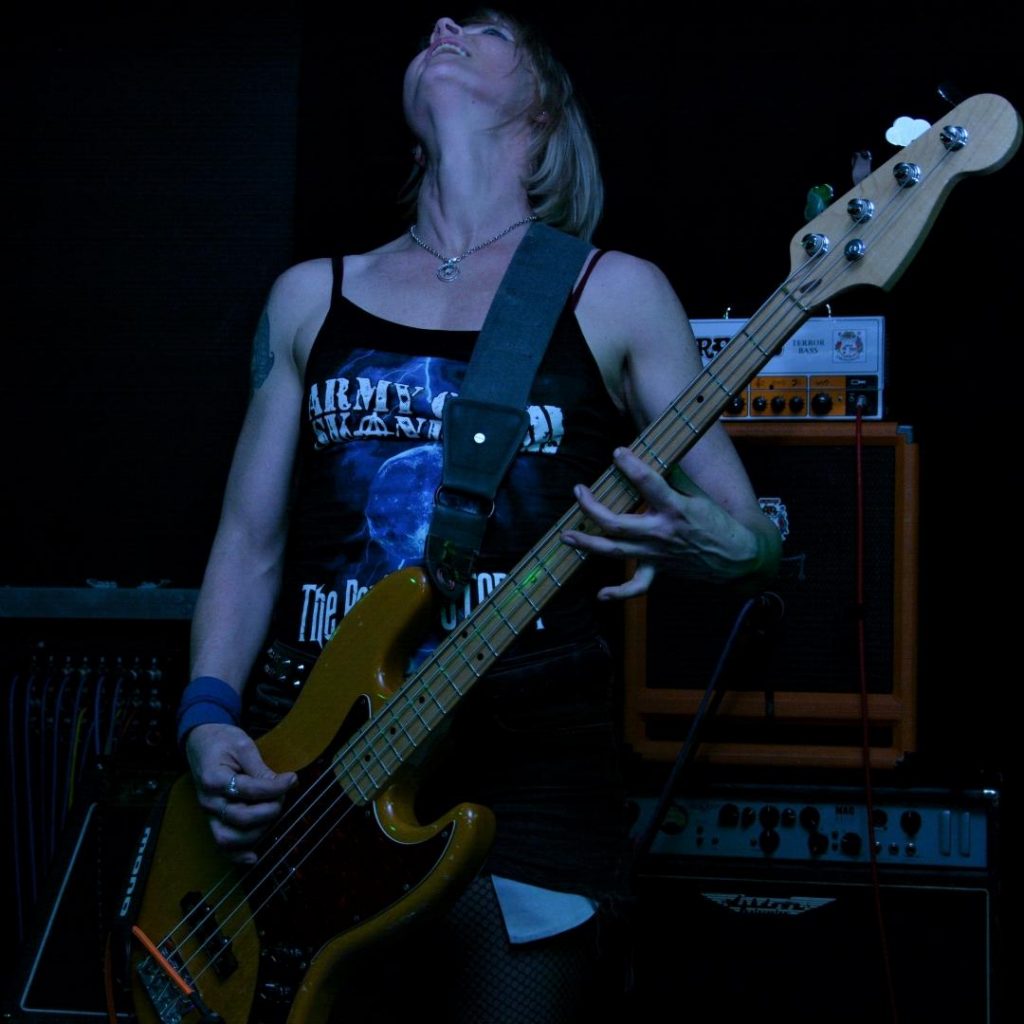 Healthy Junkies  are a brilliant live band, as their numerous fans (many of the crowd were sporting Healthy Junkies T-shirts!) will attest. Our third of four female-fronted bands tonight, singer Nina Courson immediately captured and held everyone's attention with her stunning voice and stage presence, while ace guitarist Phil Honeyjones threw down his fast and elegant riffs and provided backing vocals.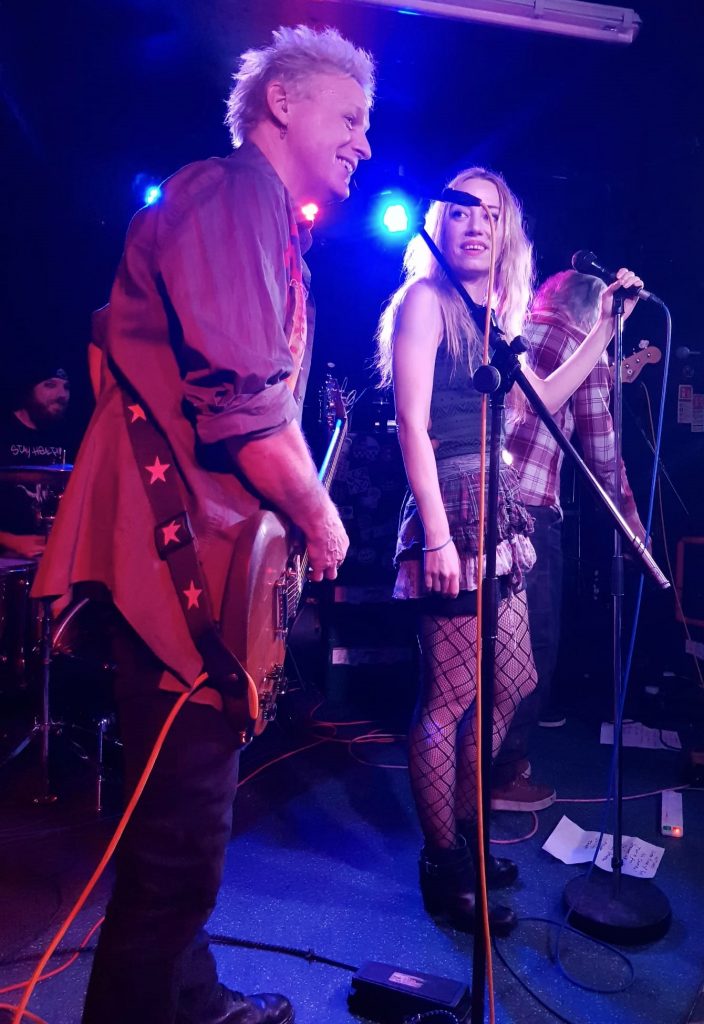 Healthy Junkies invited Spizz Energi up to the stage to join them for one number, and Frog from PollyPikPocketz up for another, much to both their and the crowd's joy! Overall the band were incredibly tight, backed up by a rhythm section of old schoolmates; drummer David Gaut and energetic bassist Dave Whitmore. Dave had already enjoyed himself in the mosh pit while Yur Mum played, yet he still had plenty left to give – he finished the set by passing his instrument to Paul Buchanan, then launching himself off the stage in a flying dive, to be caught by the crowd!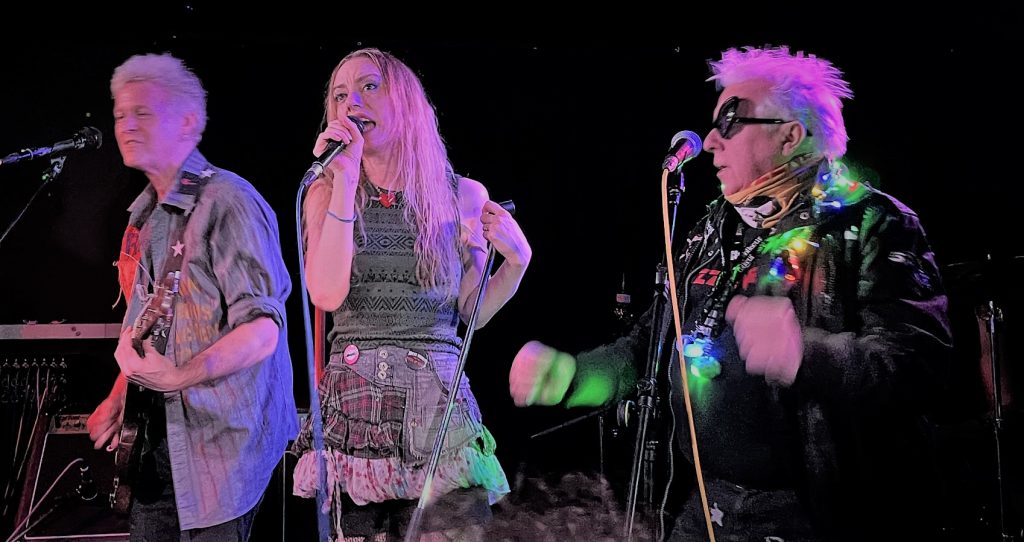 Big Boy Tomato have been around for over 30 years, never mainstream, but always with a loyal following. Writing songs about 'Excessive alcohol consumption, How to finish with your boyfriend and How to cope in the unlikely event of him doing it first!' according to Damaged Goods Records who released their first 7" single 'Acton Baby!', their catchy tunes and humorous lyrics made them a popular live band. Singer Penny White, guitarists Richard 'Ditch' Sheldrake and Olly Hopper-Pay, bassist Nik Peckham and drummer Gianfranco Scalia were joined on stage by guests and previous band members singer Susan Ridley, violinist Simon Cohen (Some Dogs) and Arturo Bassick (999) for a vibrant selection of rip-roaring numbers.
The by now thoroughly warmed up crowd enjoyed every single one! Penny said she was struggling a bit to sing – the downside of playing winter gigs is having to deal with winter lurgy – but she put on a fine performance and seemed to be enjoying herself as much as the audience. I have to mention Nik's guitar – I have never seen a more beaten-up, peeling, and literally held-together-by-tape bass being played before – yet the sounds coming out of it belied its appearance! Their set included crowd pleasing sing-alongs such as 'Anything' and 'One More Whiskey'.
Big Boy Tomato certainly gave us all a joyful celebration – the best way to play a final show – a definitive 'I was there' gig. Huge thanks to Phil and Nina from Healthy Junkies for the invitation, and to Sarah for introducing us!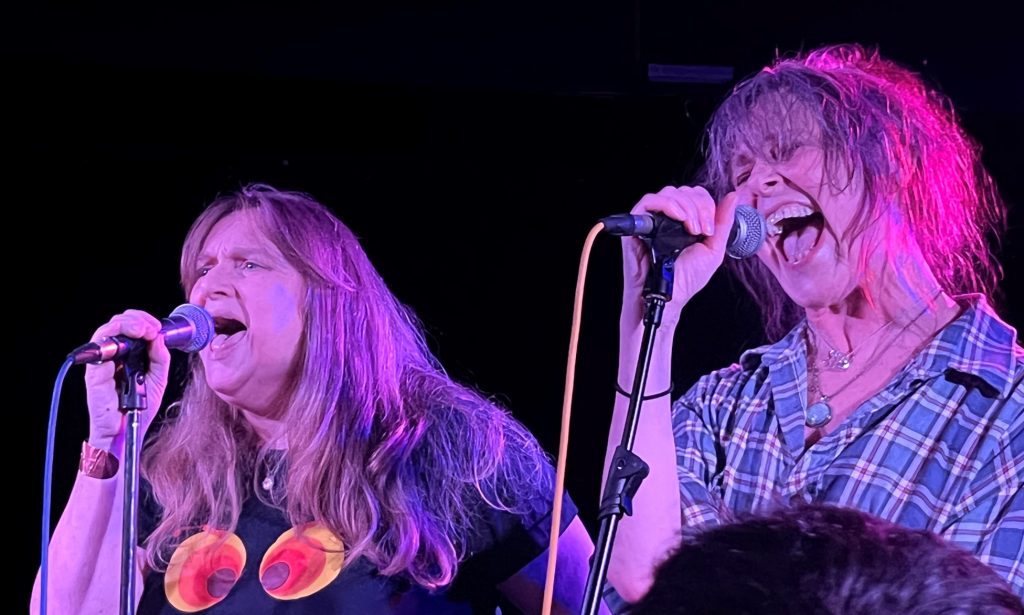 Main Photo Credit: RUTH RAE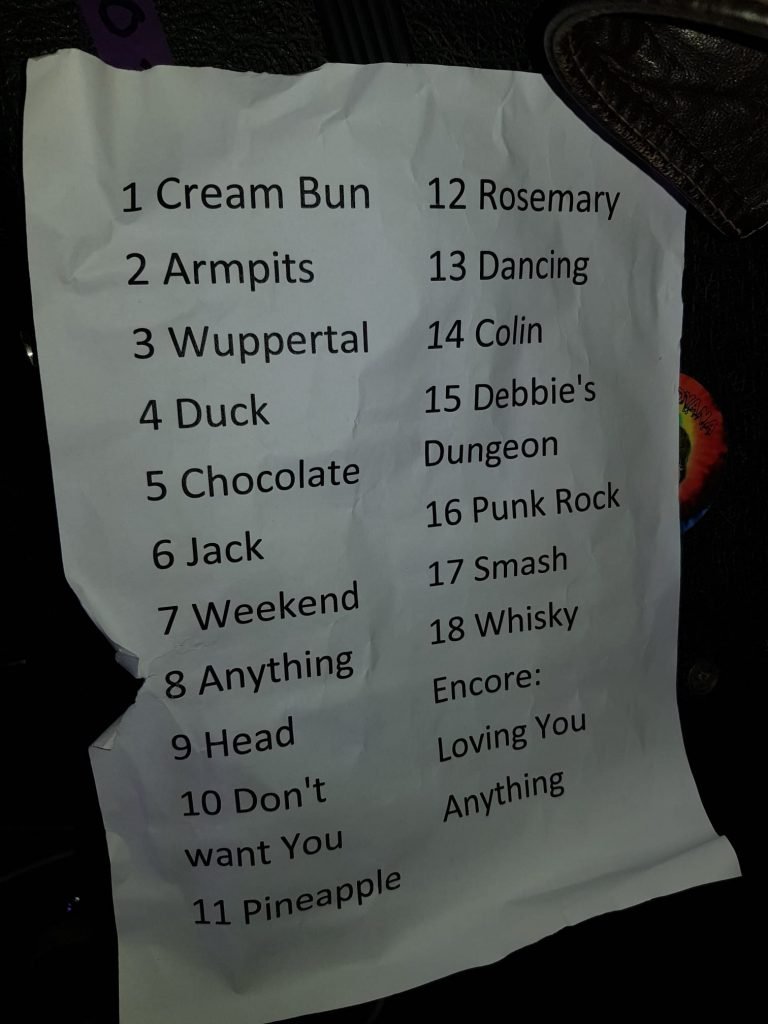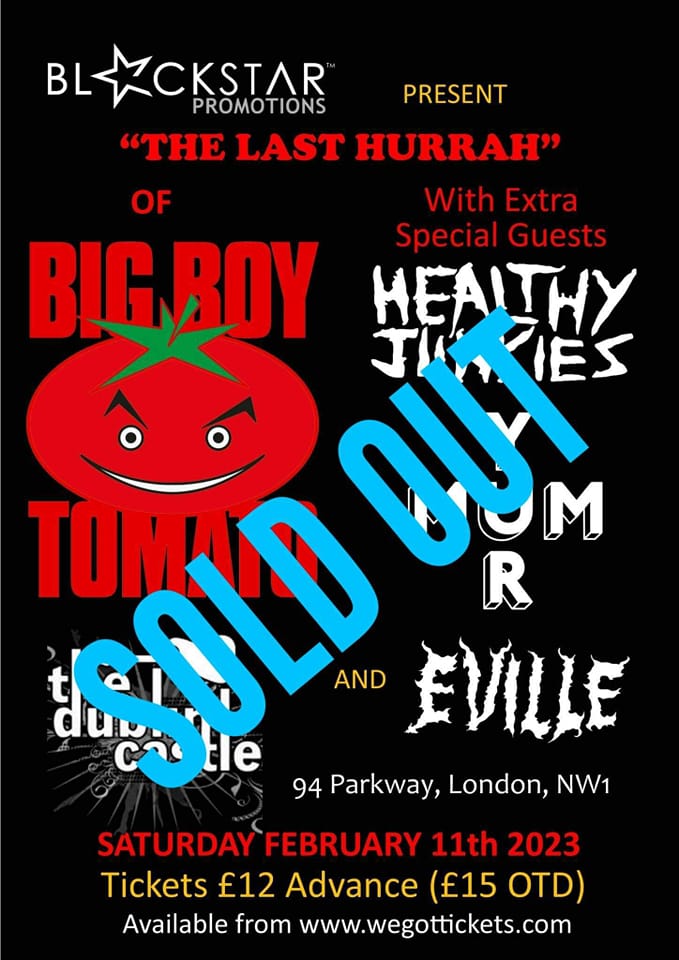 Follow Healthy Junkies on Their Socials
Need more Punk In Your Life?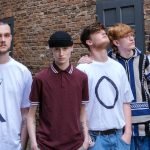 New Releases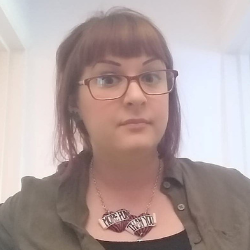 Hull's Ketamine Kow release a new single that's a gesture of hope and solidarity to the LGBT community.
Read More »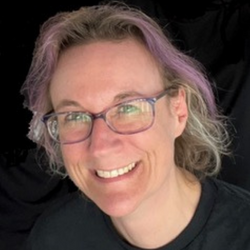 'Usually found jumping around down the front at gigs, I also relish taking photos and videos, singing, speaking with fellow music fans, and asking musicians the questions nobody else does  Writing about my favourite bands and connecting with people who love music too keeps me more-or-less sane  I've worked for over 25 years at a video production company, mainly filming live music events, therefore I have an additional backstage perspective!'