Frenzal Rhomb Takes Over Iconic Aussie TV Music Show 'Rage' For What Promises To Be a Punk-Rock Extravaganza!
Hold on to your punk-rock hats, because this weekend's rage guest programmers are none other than the legendary Aussie punks, Frenzal Rhomb!
Get ready to unleash your rebellious spirit and enjoy the music as Lindsay McDougall and Jay Whalley hit the red couch this Saturday, June 10.
Believe it or not, this is only their second time as guest programmers, with their first stint happening twenty-five years ago in 1998. Back then, they were riding the wave of their third LP, 'Meet The Family', and headlining the Australian Leg of the 'Warped Tour'.
Fast forward to today, and Frenzal Rhomb has released seven more albums, including their latest masterpiece, 'The Cup Of Pestilence', which was born during the pandemic.
Brace yourself for their trademark profanity, in-your-face attitude, and gut-bustingly funny lyrics, exemplified by tracks like 'Where Drug Dealers Take Their Kids' and 'Thought It Was Yoga But It Was Ketamine'—a glimpse into the band's wickedly timely subject matter.
This weekend, Frenzal Rhomb is here to take you on their very own wild ride. They've handpicked a lineup of music videos that have influenced their punk-rock journey.
Prepare for an education in rock history as they showcase clips from TISM, Bad Brains, The Meanies, and Hard Ons. And that's not all—get ready for a headbanging extravaganza with videos from Metal heavyweights like Iron Maiden, KISS, and Deep Purple. They'll also be throwing in a generous serving of Aussie classics from Silverchair, Grinspoon, and Something For Kate. But wait, there's more! Discover some of Frenzal Rhomb's favorite Australian artists on the scene right now, including A.B. Original and C.O.F.F.I.N. Trust us; they've got a whole bunch of surprises up their sleeves!
Don't miss out on the punk-rock extravaganza! Join Frenzal Rhomb as they take over rage this Saturday, June 10, starting from 10:30 am and rocking all the way into the night on ABC TV.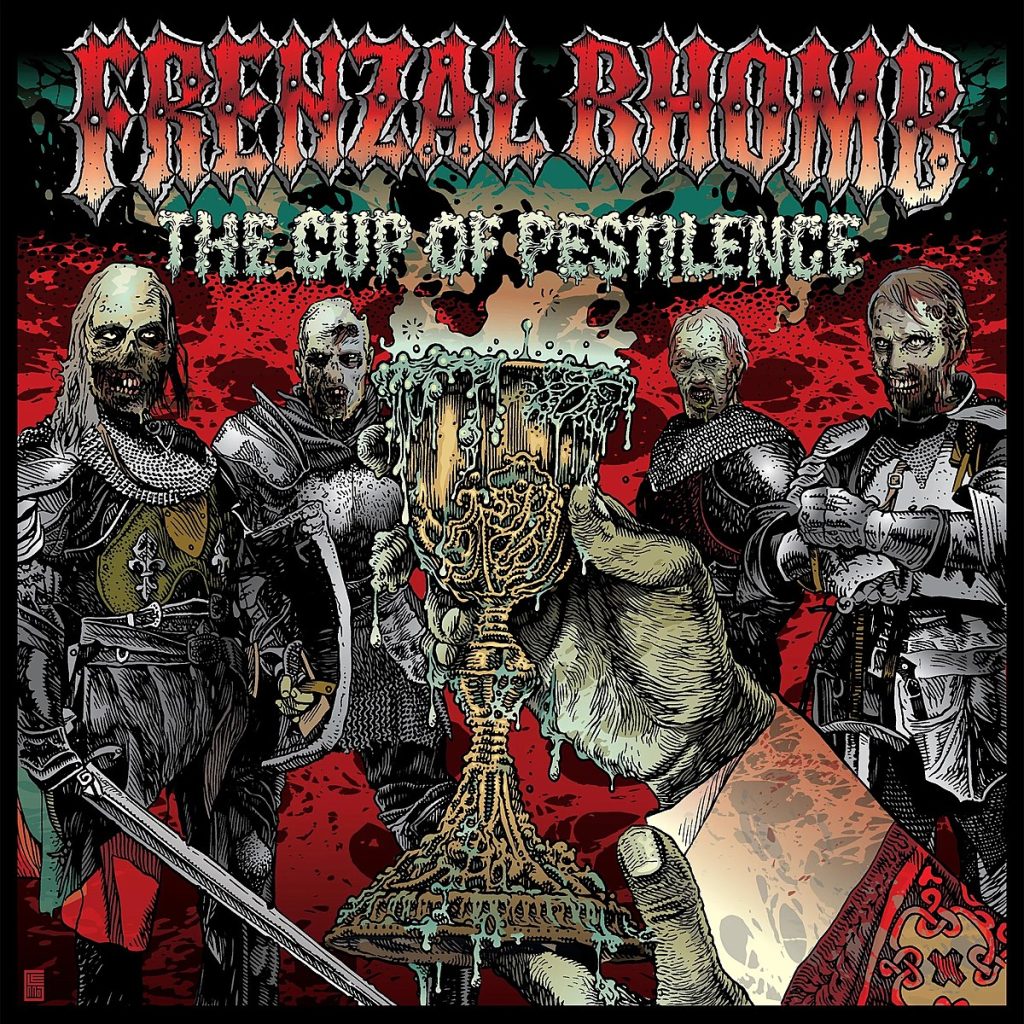 Follow Frenzal Rhomb on Their Socials
Need more Punk In Your Life?
New Releases
Grammy-nominated pop punk legends Sum 41 make a boisterous return with 'Landmines', their newest single and first release on Rise Records.
Read More »
Punktuation Magazine For All Your Daily Punk News, Features, Interviews, Lifestyle and more!