The pop punk quartet from Lyon have a really special formula for a catchy and deceptively deep debut LP!
There's some fantastic, well crafted melodic punk coming out of France at the moment and Nick Heywood are the latest to land in my inbox and continue this trend of feeling like I've found a great new band to put on regular rotation.
Their album is called 'ABAC' and although it is full of catchy riffs and infectious hooks and vocal harmonies that only the bounciest of pop punk can harbour, there are also some serious and topical statements within the 11 tracks including death, heartbreak, war and police brutality.
The band are influenced by the likes of NOFX and Bouncing Souls and they definitely have the pace of the former with the ear for nuanced melody of the latter. 
What Nick Heywood do very well is giving each instrument a chance to show off a bit- there's some very impressive bass work in pretty much every track particularly as the band like mid-song breakdowns that bring drums and bass to the forefront (check out the breakdown in opening track 'Not So Alone' and 'Beast of Sorrow').
The band tackle big lyrical themes in tracks such as 'I Don't Wanna Pray' which seems to speak to someone dear who has passed, their "head still in the clouds".
'All Cops Are Brutal' has the message you would expect from the title- it's just over a minute and one of the harder tracks on the album, perhaps to reflect the subject matter that speaks of the brutality and lethality of those trusted to protect and serve: "I see them everywhere/Should I feel Safe?….They think they're blameless/but they're just brutal".
My favourite track on 'ABAC' is 'Dirty Hands' – this track shows the strength of their songwriting and contains what seems to be a Nick Heywood staple of all singing together which gives a real uplifting energy injection into their songs, which I can imagine sound great live. 
After 2 years looking for the perfect harmonies, the perfect riffs and the perfect speed, it was 2022 that the band prepared for the recording of 'ABAC', a celebration of their different punk influences. 
Somewhere between melodic and skate punk, the four band members- Anthony on drums, Bouns and Yoann on guitar and Alexy on bass- offer up compositions featuring sharp guitars, a strolling bass and precise drums, all sung by 3 vocals that are as different as they are complementary. 
'ABAC' by Nick Heywood is out now. Get your streaming/purchasing options HERE. 
Main Photo Credit: Cymbalkiller 
Not So Alone
Dirty Hands
I Don't Wanna Pray
All Cops Are Brutal
Beast of Sorrow
High on Medicine
Phonecall
Frogs In a Lake
Bright Blue Circle
Bullseye
What I'm Here For 
Follow Nick Heywood on Their Socials
Need more Punk In Your Life?
New Releases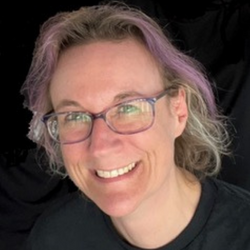 Those loveable Punk funsters The Sensible Gray Cells return with a suitably seasonal single, complete with a crazy video shot at the beach last summer.. <br
Read More »