Forty years on, The Stranglers' acoustic album 'Feline' gets a re-issue in glorious red vinyl with a 2CD digipack. It will hit stores on 3rd March.
The new release also features a new appreciation by the band's biographer and journalist, Chris Twomey.
Originally released in January 1983, 'Feline' was The Stranglers' seventh studio LP and their first for then-new label, Epic.
1982 had proved to be a very good year for the band. The last three singles released for former label EMI had been more gentle and of a mellower-nature than anything their audience had been previously accustomed to.
So when 'Feline' landed, it perhaps shouldn't have been such a surprise to both fans and critics alike that there was such a perceived musical shift.
Lead signer Hugh Cornwell and bassist Jean-Jacques Burnel's acquisition of acoustic guitars from a now world-renowned guitar maker Kinklade Brothers in Bristol helped shape 'Feline' into becoming possibly the nearest thing to an "unplugged" studio album the band have yet made.
Gone were the powerful, sinister, throbbing melodies of their new wave sound and in came an extraordinary and, at that time, hitherto-unheard mix of acoustic and electronic delights.
Having said that, from the black panther on the sleeve to the underlying melodies of the record, underpinned by that unmistakable growling bass, the band still managed to convey their dark, menacing, moody, slightly unsettling and quietly threatening no-nonsense persona.
The album was preceded by the gloriously-beautiful and breathy JJ-sung 'European Female', which immediately fired the band back into the UK's Top 10 Singles Chart.
As the single peaked, the album crashed into the UK charts at number 4 and neither they nor the suits at Epic could have imagined a much better start to life at their new label. 
Two further singles were released from 'Feline'. The mighty album opener, 'Midnight Summer Dream', a melody of JJ's with intoned dead-pan lyrics from Hugh, following a grand symphonic opening from keyboardist Dave Greenfield, was released in late February 1983.
Both the 7" edit and the magnificent 10½ minute special 12" mix feature amongst the tracks on the bonus LP/CD that comes with this 40th anniversary release.
At the end of July '83, 'Paradise' was released.
Again sung by JJ, he wrote it after an uncomfortable holiday he'd hated in the Seychelles because of his discomfort with the poverty that surrounded the luxury in which he was staying.
Both the bonus LP and bonus CD on this 40th anniversary release feature the same tracks; a mix of B-sides and rarities.
The European Female radio edit was a surprising find, in as much as it was only re-discovered in 2018.
Rounding off this collection are a couple of tongue-in-cheek curios that well support the band's sense of fun.
Whilst The Stranglers have suffered the recent dreadful losses of both the uniquely-talented Dave Greenfield (May 2020) and their founder and driving force, Jet Black (December, 2022), they continue to tour.
From 3-18 March 2023, they are playing three dates in Spain, followed by nine in France, including Paris L'Olympia on 11 March.
Then in April they head Down Under between the 13 and 23 for three dates in New Zealand and five in Australia.
The current line-up is JJ Burnel (bass and vocals); Baz Warne (guitar and vocals); Jim Macaulay (drums, percussion and backing vocals) and Toby Hounsham (keyboards and backing vocals).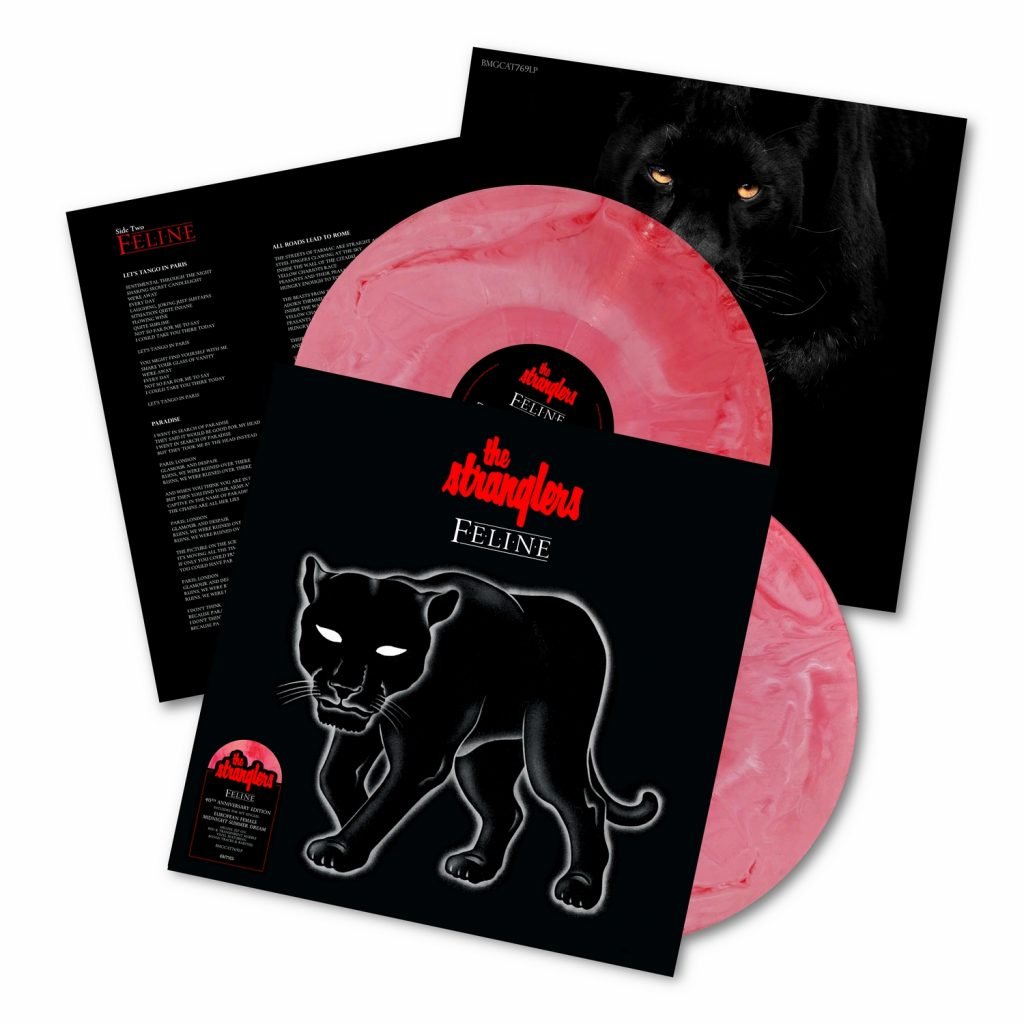 Follow The Stranglers on Their Socials
Need more Punk In Your Life?
Punk News
"We were a punk band with Beatles melodies. We had no effects, barely any equipment, just loads of attitude, 12 cans of Red Stripe and
Read More »
I'm Roger Kasper, 55. A punk since October 77 when the Stranglers rocked Top of the Pops with No More Heroes. Journalist since 1983 with stints on national newspapers and magazines and editor of local papers. I'm Gravesend born and dragged up I keep poultry, garden, run and generally make a nuisance of myself!