Fresh from their Manchester recording studio, transatlantic GothPunks Feather Trade release another taster from their new album.
Industrial, bleak, yet sonorous – Big Nobody – the new single from Manchester-based Feather Trade is out today! Chisolm, Natalie and Joao have been three busy bees in the studio, recording their latest album, and it's wonderful to hear another fruit of their labours hitting the airwaves:
The band will be celebrating the new single's release with a set at Whitby Spring Goth Festival, followed by a handful of dates in the north of England:
Stream Big Nobody HERE and don't forget to visit Feather Trade's socials for the latest information and for gig tickets!
Main Photo Credit / all Photos by: WILL NORBURY
Follow Feather Trade on Their Socials
Need more Punk In Your Life?
New Releases
Problem Patterns drop empowering single 'Letter of Resignation' via new label home Alcopop! Records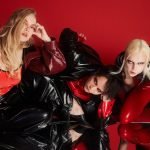 New Releases
Band Unveils Title Track as Final Single Ahead of Album Release, Accompanied by Self-Made Music Video
Punk News
Frenzal Rhomb Takes Over Iconic Aussie TV Music Show 'Rage' For What Promises To Be a Punk-Rock Extravaganza!
<div class='heateor_sss_sharing_title' style="font-weight:bold"
Read More »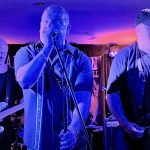 Punk Features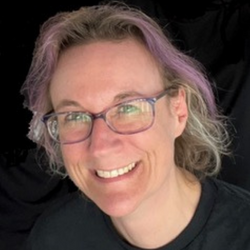 New punks on the London block Denizens played their 2nd ever gig in West London on Saturday, showcasing their debut EP 'Mind Control'. Punktuation's Ruth
Read More »
New Releases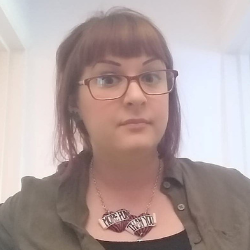 UK ska punk stalwarts Random Hand are back with the announcement of a new album later this year and a new single- 'Lifejackets'- out now!
<div
Read More »
Punk Festivals
As Punktuation continues its coverage of some great punk festivals, we were there for Punk On the Peninsula, in the beautiful Scottish countryside!
<div
Read More »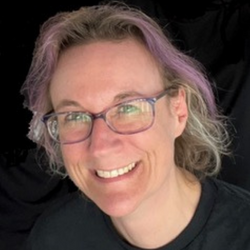 'Usually found jumping around down the front at gigs, I also relish taking photos and videos, singing, speaking with fellow music fans, and asking musicians the questions nobody else does  Writing about my favourite bands and connecting with people who love music too keeps me more-or-less sane  I've worked for over 25 years at a video production company, mainly filming live music events, therefore I have an additional backstage perspective!'