Fangz's latest single is a raw and emotively charged ode to overcoming addiction.
Sydney-based punk-rock group, FANGZ, have unleashed a sonic storm with their latest single, 'Fine Without You', produced by Tim Maxwell (LOSER) at Restless Noise Studios in Naarm/Melbourne. This raw and emotively charged track is a powerful ode to battling inner demons and overcoming addiction.
Frontman Joshua Cottreau's personal journey of hitting rock bottom and climbing back out to become the best version of himself is reflected in the lyrics. "The lyrics allude to a love song, but it's really about falling down a hole and climbing back out to overcome it all," says Cottreau.
The accompanying music video, filmed, directed and edited by Rhys Bennett of High Voltage Photography, pays homage to iconic cult films like Snatch, Pulp Fiction and Reservoir Dogs, showcasing FANGZ's intuitive humour.
With a 'plug in and play' approach, the quartet has captured the raw essence of their electrifying live performances in 'Fine Without You'. Fans can also get their hands on a limited edition 7″ split vinyl with Brisbane-based punk band, Lunchtime, and catch FANGZ on tour supporting American hard-rock legends He Is Legend.
Since their formation in 2019, Fangz has established a solid following, selling out headline shows and sharing stages with renowned acts such as FIDLAR (USA), The Bronx (USA), Cancer Bats (CAN), Comeback Kid (CAN), Gyroscope, RedHook and The Bennies.
Follow Fangz on Their Socials
Need more Punk In Your Life?
New Releases
Problem Patterns drop empowering single 'Letter of Resignation' via new label home Alcopop! Records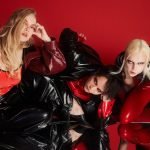 New Releases
Band Unveils Title Track as Final Single Ahead of Album Release, Accompanied by Self-Made Music Video
Punk News
Frenzal Rhomb Takes Over Iconic Aussie TV Music Show 'Rage' For What Promises To Be a Punk-Rock Extravaganza!
<div class='heateor_sss_sharing_title' style="font-weight:bold"
Read More »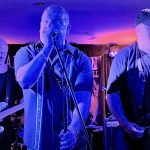 Punk Features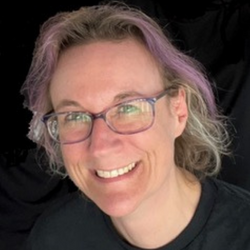 New punks on the London block Denizens played their 2nd ever gig in West London on Saturday, showcasing their debut EP 'Mind Control'. Punktuation's Ruth
Read More »
New Releases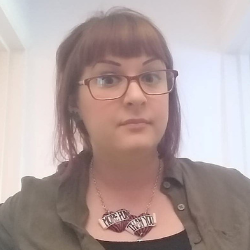 UK ska punk stalwarts Random Hand are back with the announcement of a new album later this year and a new single- 'Lifejackets'- out now!
<div
Read More »
Punk Festivals
As Punktuation continues its coverage of some great punk festivals, we were there for Punk On the Peninsula, in the beautiful Scottish countryside!
<div
Read More »
Punktuation Magazine For All Your Daily Punk News, Features, Interviews, Lifestyle and more!