Get ready to take a trip through the vibrant history of punk music with writer and fashion designer Alisha Amnesia, as she gives Punktuation a tour of the most comprehensive punk museum in the United States.
From the early pioneers of punk rock to the contemporary bands carrying the torch today, The Punk Rock Museum opened on April 1st in Las Vegas. When I visited, it did not disappoint! There's something here for every kind of punk fan, and each visitor will take something different from the experience.
It is so cool that a collective has brought this place into existence. You can tell how hard the team at The Punk Rock Museum have worked on curating the ultimate punk collection. They've presented its first incarnation impressively well. I expect to see it continue to grow with rotating exhibits, new collections, events, and surprises to keep things interesting.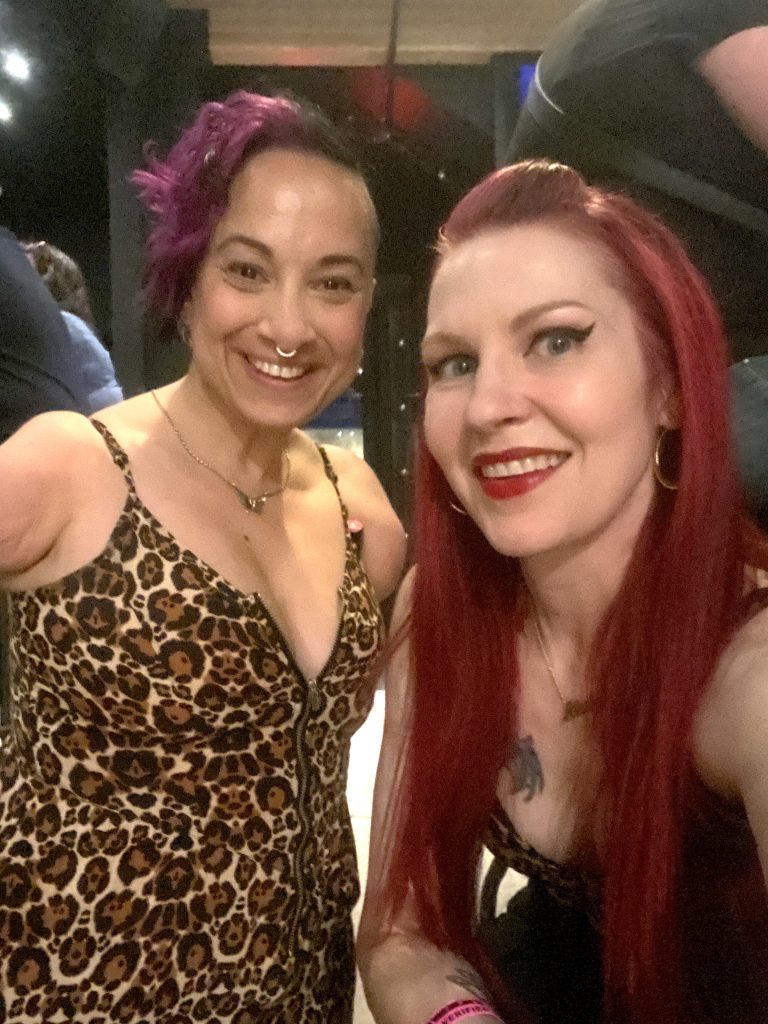 When you enter, there are large photographs by punk scene photographers with quotes from the band member subjects. It's a striking way to initiate people into the first room of the museum. It sets a tone and gets you ready for more. A couple of my favorites were GBH by Alison Braun and Alice Bag by Ruby Ray.
You continue into an area with more photographs and memorabilia including clothing, musical instruments, photos, flyers, and personal property from so many iconic punk musicians. You have never seen anything like this all in one place in the US.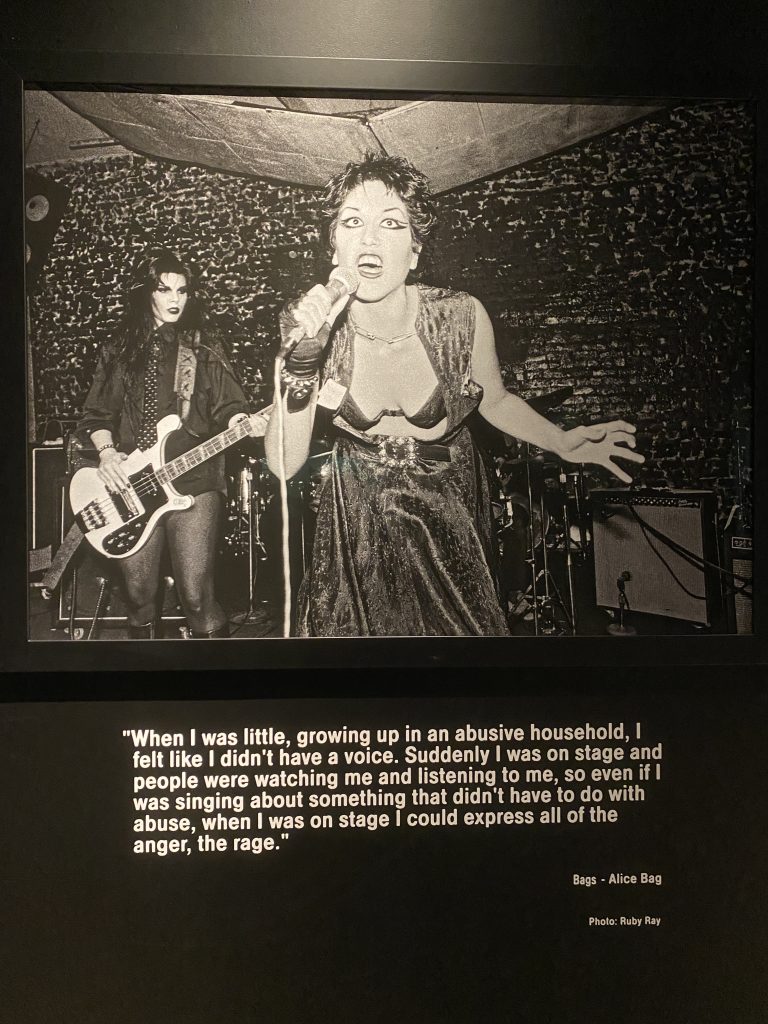 They have the most comprehensive collection of DIY fashion pieces I've ever seen in person, which was exciting! I couldn't believe they had Billy Idol's 1976 Generation X T-shirt that he created, the hand-drawn shirts worn by Suicidal Tendencies, and the rare 1976 Sex Pistols shirt produced by the legendary Malcolm McLaren. And that's not all! There was also the iconic 76/77 SEX store shirt by Malcolm and Vivienne Westwood, the hand-painted Brigade Rosse shirt worn by Joe Strummer of The Clash, and the iconic DIY DESTROY button-down shirt worn by Howie Pyro in D Generation.
I felt notable reverence when viewing Johnny Thunders' red leather jacket and Joan Jett's studded leather jacket from the '80s. Then there was Jimmy Webb's iconic outfit (designed by Agatha Blois). Webb managed the premier punk store, Trash in Vaudeville in NYC for two decades. Jimmy later opened his own store, I NEED MORE, in NYC, which unfortunately closed after his passing in 2020.
My favorite fashion piece was a suit jacket with silkscreened images, inspired by early SEX, Malcolm McLaren & Vivienne Westwood fashion, that read "Sell out, Cash in, Give Up, Rip off." It was not yet labeled upon my visit, and when I asked, who designed it no one there knew the answer. Punk!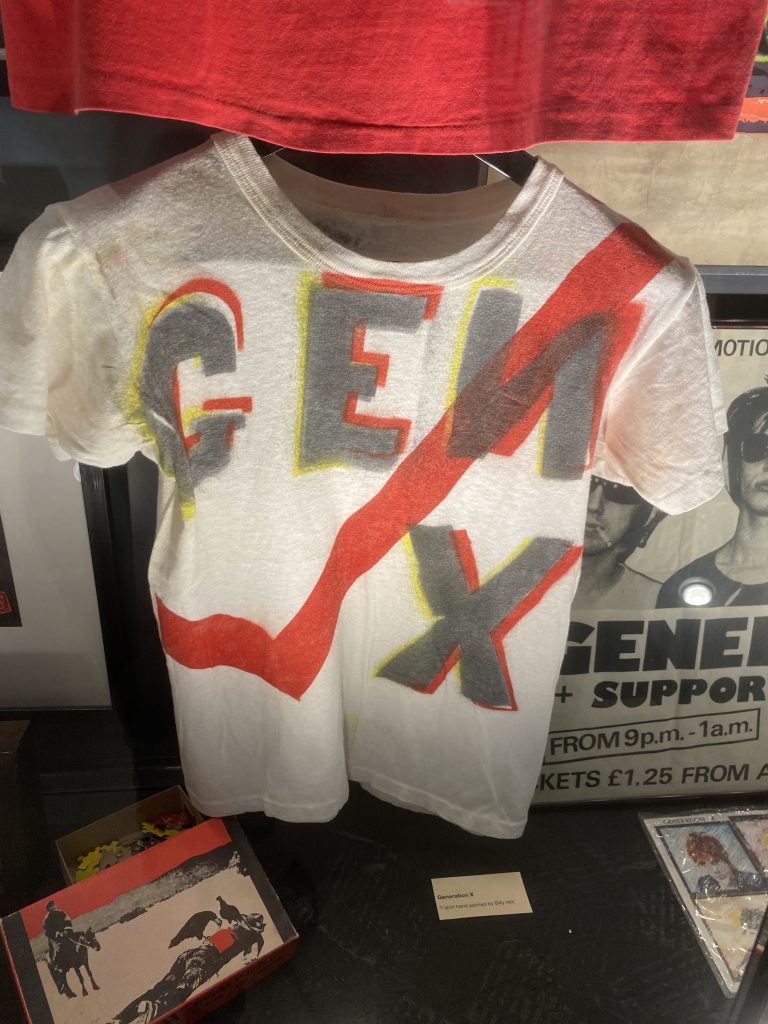 Some of my favorite photos were of Siouxsie and The Banshees, John Lydon, Adam Ant, Gen X, a young Steve Jones, a very early Billy Idol with Steve Stevens performing right after Gen X, Sid Vicious, Jake of The Casualties, Amy of Amyl and The Sniffers, a very early shot of Mike Ness & Dennis Darnell from Social Distortion, and so many more. I photographed a few of my favorite posters of The Plasmatics, Subhumans, and DOA from '81, but I promise you I haven't even scratched the surface.
If you're a fan of punk, and you make it to Las Vegas, you'd seriously be an idiot not to go check out the Punk Rock Museum! No matter exactly what you're into, you'll see something you've never seen in person before. And if you play an instrument, you'll probably enjoy the jam room, and looking at all the instruments owned and played by bands you love. I only spent a short time there, knowing I'd be back, and even in that brief visit, an impression was made!
Follow The Punk Rock Museum.
Need more Punk In Your Life?
New Releases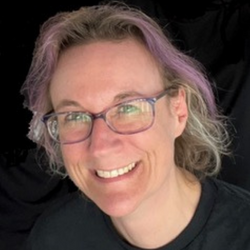 Those loveable Punk funsters The Sensible Gray Cells return with a suitably seasonal single, complete with a crazy video shot at the beach last summer.. <br
Read More »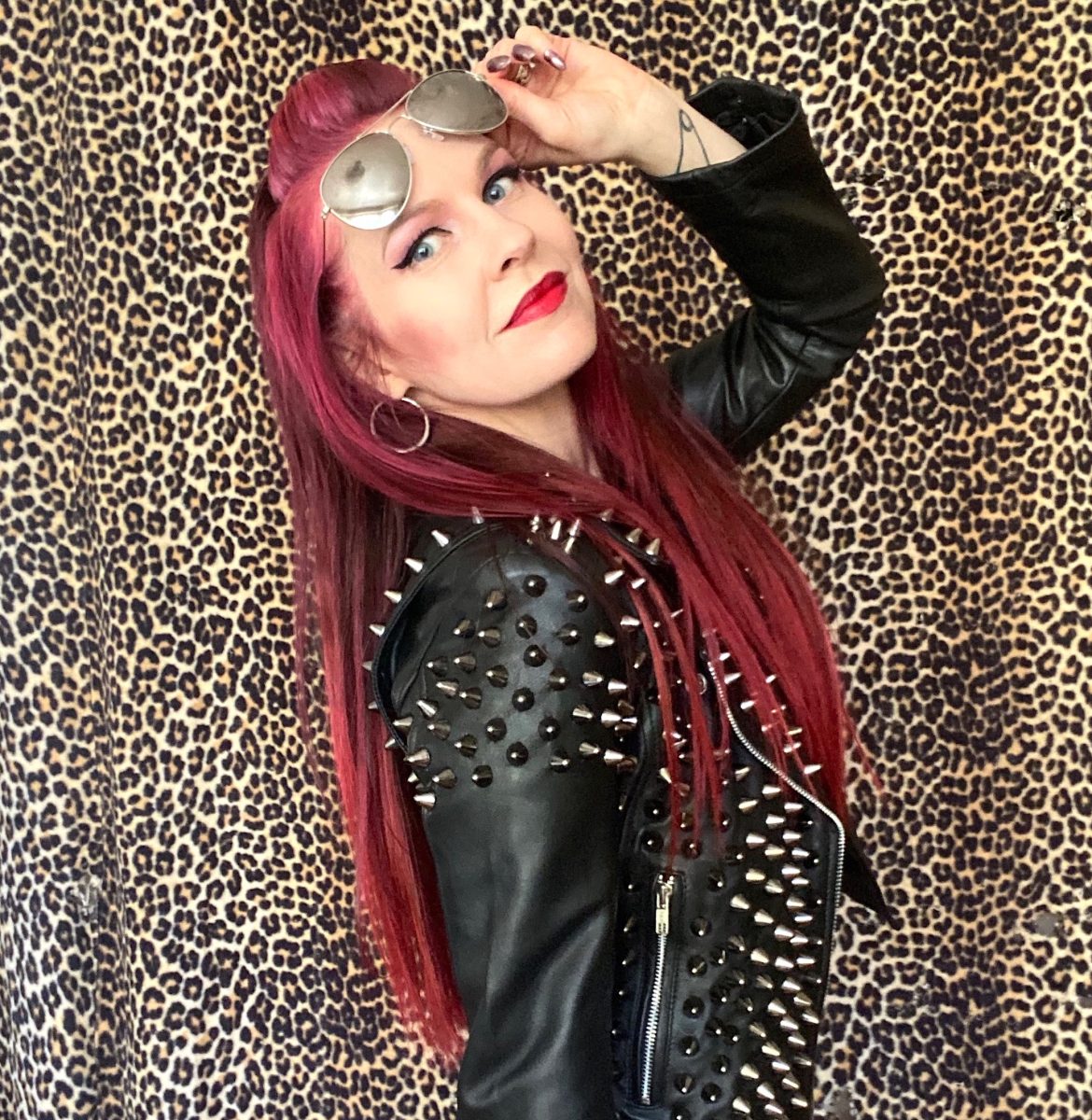 Alisha Amnesia is a writer, artist, and designer who does PR & Publicity for bands, brands, and the Viva Las Vegas Rockabilly Weekend festival. She wrote for Coolgrrrls.com for 11 years covering music, events, and festivals, is obsessed with early UK punk, post-punk, synth, dark wave, 70s, 80s, & 90s NYC punk and hip-hop music, street art, streetwear, and fashion. She resides in San Francisco, CA, and is a featured artist in the punk artist collective, Destroy Arts Inc. and featured in Fallout SF Gallery.