The Montreal 'nu punk' trio share their brand new EP of dreamy punk power pop.
If The Ramones and The Beach Boys got together and collaborated on an EP, then this release by No Waves would be it. 
'Postcard' is 6 tracks of impossibly crafted surf rock-pop grooves and melodies with an infusion of raw punk energy across all songs. A real catchy and dreamy release.
No Waves formed in their early teens back in 2017. Composed of long time friends Sam Sussman (drums/vocals), Angel Parra Vela (guitar/vocals) and Cyril Harvin Musgni (bass), they create a massively energetic, raw and authentic sound that is all their own.
The 3-piece have become known for their all-ages events and guerrilla shows across the city of Montreal. Described as 'Nu-Punk' they draw from a wide variety of influences and explore all types of genres and sounds ranging from hardcore to pop without ever being afraid to leave their comfort zone.
This new EP- released via Stomp Records- is comprised of songs the band wrote years ago, originally with plans of recording before the pandemic, 'Postcard' was reworked to resemble the way the group play now and sounds like the energy of their shows. 
Focus track, 'Missing All' was written in the trio's final years of high school. By the time of recording, however, it had evolved from a song about senior year into something more mature about closing chapters, accepting change, leaving your comfort zone and being whatever you want.
A thoroughly enjoyable EP of drifting, intricate and fuzzy sounds, this is something very unique. Definitely ones to watch! 
'Postcard' is out now via Stomp Records. 
Get your streaming and purchasing options HERE. 
Main Photo Credit: ANDREW MACCOLL
Follow No Waves on Their Socials
Need more Punk In Your Life?
New Releases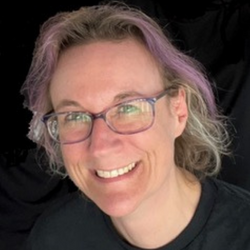 Those loveable Punk funsters The Sensible Gray Cells return with a suitably seasonal single, complete with a crazy video shot at the beach last summer.. <br
Read More »