'Bloodbath-on-HI' is the first video and single from Australian-born, UK-based Psyche Punk Dez Dare's forthcoming album, 'Perseus War'.
Dez Dare, aka Darren Smallman (Battle Worldwide, Low Transit Industries, Thee Vinyl Creatures, The Sound Platform, Warped) hails from Geelong, a port city located on Corio Bay and the Barwon River, in the state of Victoria, Australia where he became involved in the local punk and rock scene in 1990.
First playing in a band called Warped, sharing stages with the likes of Bored!, The 5678s, Fugazi, The Dirty Three and the Hard-ons, going on to play in multiple bands spewing out sludgy punk rock, drone riffage and noisy pop abundance. Darren was embedded in the scene, playing music, running labels (founding record label and touring company Low Transit Industries in 1999 working with bands such as The Essex Green, Lilys, Elf Power, Okkervil River, Of Montreal, Black Mountain, Trans Am) before moving to the UK in 2010 where he has operated ever since.
Diving in hard, animated and full of riffage, 'Bloodbath-on-HI' tackles one of humanity's best pastimes; collapsing societies. We fight with our neighbours, over farm lands we steal, pollute in the name of progress. Societies fall, we never learn and, now we live globally.
'Perseus War' will be the 3rd album by Dare, following on from 2022s 'Ulysses Trash', Dez presents 10 songs of dystopian indifference captured over 4 weeks in late 2022. Meant to be a companion EP to the last record, ideas spilled, riffs flowed, Perseus was born.
Follow Dez Dare on his Socials
Need more Punk In Your Life?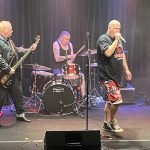 New Releases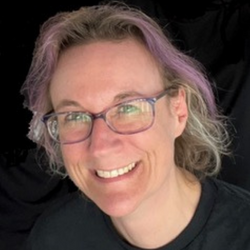 Red Anger 's second album 'Revolution Numb' is as a natural progression from their first. A call for freedom and change, with powerful delivery of
Read More »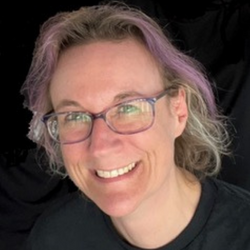 'Usually found jumping around down the front at gigs, I also relish taking photos and videos, singing, speaking with fellow music fans, and asking musicians the questions nobody else does  Writing about my favourite bands and connecting with people who love music too keeps me more-or-less sane  I've worked for over 25 years at a video production company, mainly filming live music events, therefore I have an additional backstage perspective!'