The NY trio have packed a lot of punk into their new album that offers a punk masterclass across 13 tracks.
Sometimes you listen to an album and you just know the band have given their all in each and every song. An album where they've not permitted any fillers to sneak onto the track listing, it's all 100%, all of the time. The new album by Dead On A Friday– 'Limited Time Offer'- is one of those albums. 
There is so much packed into a 35 minute runtime that it won't surprise you to know the pace is pretty relentless but as well as keeping the tempo up for half an hour, they've kept the quality up too. 
The opening track 'More Bad News' presents some pretty dexterous bass work and the lyrical theme of trying to keep your head above water ("If this is a test/I'm Failing") is a good indicator of the sort of themes to come across the rest of the tracks. 
It's a relatable cache of topics for the modern world- dealing with stress, loss, feeling unanchored and unsure- with a particular knack for expressing that really specific period where you know something is over/gone and you are on the cusp of acceptance but hesitate slightly to see if maybe you're wrong. That kind of universal emotional experience is weaved throughout the tracks and lends 'Limited Time Offer' a lot of heart as well as face melting punk rock riffs. 
Tracks like 'Complete Oblivion' and 'Measure of Worth' have a faint oi punk vibe, possibly because they have some great shout-along choruses that I can imagine go down a storm at the band's live shows. 
As well as power and pace, there is a great grasp of melody and Dave Fox's vocal abilities really stand out in the more melodic tracks like 'Call It Off' where his voice sounds like it's urgently yearning for something.
There's even a funky instrumental in 'Worst Case Scenario'.
Each track on 'Limited Time Offer' is different, from the harder punk tracks like 'Worship A Bomb' to more introspective and personal moments like 'Today Until Gone' and my personal favourite from the album 'Salt The Earth'.
Although whatever track you listen to does have the consistent Dead On A Friday trademark of drummer Mark Rosen going absolutely pedal to the metal at pretty much all times and Carl Williams' guitar showing it can do pretty much every punk rock trick in the book. 
This is the band's third full length album, after their debut  'Hope It Was Worth It' (2007, and re-released in 2014) and follow up 'Thanks For Nothing' (2015).
'Limited Time Offer' was a project years in the making- many of the songs were demo'd a while back and honed extensively as a band as COVID waned. Williams explains: 
"We really spent a lot of time pushing the music into a somewhat more technical, layered and complex direction while still trying to keep things concise and focused.
Lyrically this was a very personal album for Dave [Fox- bassist, vocalist and primary songwriter] ; trying to stay true to the drive to create and connect through music, while coping with multiple personal losses over a short period and the curve balls the universe throws our way in general."
If you like your punk without unnecessary delays and frills, that channels some of the best parts of 90s punk legends such as Bad Religion, Pennywise and Offspring then grab a copy of this album. 
'Limited Time Offer' by Dead On A Friday is out now.
Stream on all major platforms.
Purchasing options HERE. 
All pics credit: Marcus Simmons, Music Dies Here.
More Bad News
Redeemed
Complete Oblivion
Worst Case Scenario
Still Here
Call It Off
Paid Your Dues
Worship A Bomb
Today Until Gone
Too Little Too Late
Measure of Worth
Salt The Earth
Limited Time Offer
Follow Dead On A Friday on Their Socials
Need more Punk In Your Life?
New Releases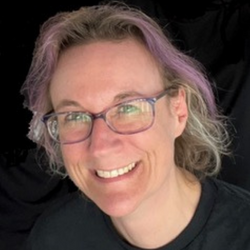 Those loveable Punk funsters The Sensible Gray Cells return with a suitably seasonal single, complete with a crazy video shot at the beach last summer.. <br
Read More »