Long serving Bologna punks CUT have announced a UK tour in support of their forthcoming album 'Dead City Nights' out on 24 February.
Like its predecessor- 2017's 'Second Skin'- the album was produced with Bruno Germano at Vacuum Studio in Bologna and mastered by Carl Saff in Chicago, and sees the recording debut of the band's 'new' drummer Tony Booza who joined in 2017.
Formed in 1996, CUT have become one of Italy's most active touring bands on the European punk circuit, racking up no fewer than 18 UK tours, sharing stages with the likes of Iggy & The Stooges, Violent Femmes, The Jim Jones Revue, Royal Trux, The Hives, Guitar Wolf, Mudhoney and many more. Their collaborators have included the likes of Mike Watt (Minutemen, Stooges) and Matt Vert-Ray (Madder Rose, Heavy Trash).
'Dead City Nights' will be the long-awaited seventh album from the band who have signed with Improved Sequence label for the release.
"Sixteen years ago (OMG!), in a song called 'Nightride' we sang 'the city is our playground at night…'" ponders singer/guitarist Ferruccio Quercetti. "And instead while writing these 13 songs we saw our cities shut down, becoming ghost-towns just to quote the Specials.
Precisely for this reason, the process of making this album was the lantern we used to navigate through this deadly darkness, so as not to shut ourselves down while waiting for the light to return. Unfortunately, now everything is still very dark around us, perhaps even more than before, but at least we have made sense of all this nighttime: we did it for us and now we are ready to share it with all those who want to listen to this album."
Due to the circumstances of the recording, the band have not been able to 'break in' the songs live which is all the more reason to get yourself to one of their lives shows so you can see the songs get their second life on stage!
2 March – Aatma, Manchester
3 March – The Salty Dog, Northwich
4 March – The Ferret, Preston
5 March – Outpost, Liverpool
6 March – TBA
7 March – The Cavern, Raynes Park, London
8 March – Bloc, Glasgow
9 March – Rad Apple, Dundee Rad
10 March – Leith Depot, Edinburgh
11 March – The Factory, Bolton
Follow CUT on Their Socials
Need more Punk In Your Life?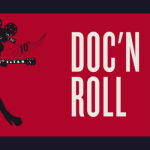 Punk News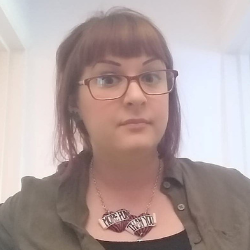 In it's 10th year, the Doc'N Roll Film Festival is celebrating a decade of inspiring, entertaining and vital films about the musicians we love.
Read More »