Severe weather forces rescheduling of Cruel World Festival. Siouxsie Sioux's US return delayed by 24 hours
Pasadena's post-punk extravaganza, Cruel World, experienced a disappointing turn of events on Saturday as the second annual event was abruptly halted due to the looming threat of severe weather. Just moments before Siouxsie Sioux was set to take the main stage, marking her long-awaited return to the U.S. after 15 years, organisers made the difficult decision to cancel the performance. This was Sioux's sole North American date on her highly anticipated comeback tour, which commenced in Brussels on May 3.
A statement from Cruel World, released on social media at 3 a.m. Pacific time on Sunday, confirmed the cancellation of Siouxsie Sioux and Iggy Pop's shows "at the direction of the Pasadena Fire Department." However, both performances were rescheduled for Sunday evening, May 21, and at the time of writing fans are currently enjoying what is bound to be a great show by Iggy.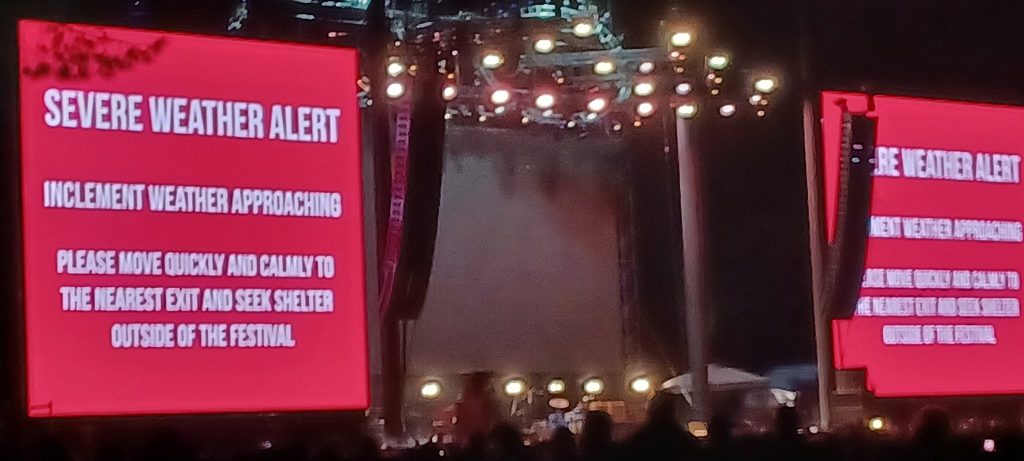 On Saturday night, punk pioneer Iggy Pop, joined on stage by the dancing son of Queens of the Stone Age singer Josh Homme, was in the midst of his set on the Outsiders stage when the festival abruptly ended. Two flashes of lightning had already streaked across the sky during Pop's performance, causing momentary sound outages. However, when a third audio glitch occurred during "The Passenger," a booming announcement over the PA system informed attendees that the Brookside grounds were being evacuated due to the imminent threat of severe weather. Simultaneously, the set by U.K. synthpop act the Human League on the nearby Lost Boys stage was also forced to halt.
As disappointed spectators came to terms with the situation, Iggy Pop addressed the crowd, saying, "OK, we have lightning. We need to evacuate the stage, I've been told." While some fans expressed their frustration by booing, shouting, and hurling debris towards the stage, most attendees calmly exited the premises, understanding the necessity for their safety.
Initially, Cruel World's official Twitter account announced the festival's postponement until further notice, urging attendees to swiftly evacuate the site using the nearest emergency exits. However, the tweet was later deleted and replaced with a revised message emphasising the severity of the weather conditions. It instructed festival-goers to leave the event site and seek shelter in their vehicles or protected areas outside the venue while awaiting further updates.
Cruel World Festival announced earlier via Twitter that all Saturday pass holders would be permitted entry to the venue, while organisers and fans are keeping a close eye on the weather. Currently, the rain is holding off, and the worst of the storm has dissipated.
Keep your eyes peeled for Punktuation's review of the festival in coming days.
Need more Punk In Your Life?
New Releases
Problem Patterns drop empowering single 'Letter of Resignation' via new label home Alcopop! Records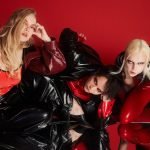 New Releases
Band Unveils Title Track as Final Single Ahead of Album Release, Accompanied by Self-Made Music Video
Punk News
Frenzal Rhomb Takes Over Iconic Aussie TV Music Show 'Rage' For What Promises To Be a Punk-Rock Extravaganza!
<div class='heateor_sss_sharing_title' style="font-weight:bold"
Read More »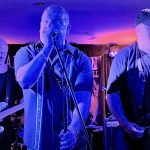 Punk Features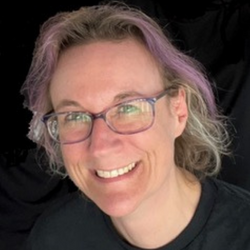 New punks on the London block Denizens played their 2nd ever gig in West London on Saturday, showcasing their debut EP 'Mind Control'. Punktuation's Ruth
Read More »
New Releases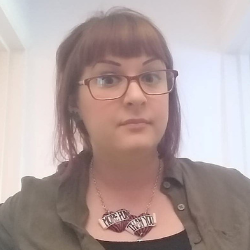 UK ska punk stalwarts Random Hand are back with the announcement of a new album later this year and a new single- 'Lifejackets'- out now!
<div
Read More »
Punk Festivals
As Punktuation continues its coverage of some great punk festivals, we were there for Punk On the Peninsula, in the beautiful Scottish countryside!
<div
Read More »
Punktuation Magazine For All Your Daily Punk News, Features, Interviews, Lifestyle and more!