Chinese punk band THE NONAME have announced the first of three upcoming tours.
The Noname, a punk band hailing from Xi'an, Shaanxi Province in mainland China, is a testament to the enduring spirit of punk rock. For over two decades, they have stayed true to their punk roots, creating music that resonates with fans across the country.
Over the years, The Noname has become a cornerstone of the Chinese punk scene. Their music and message have resonated with a legion of Chinese punk fans, helping inspiring a new generation of punk rockers. The band's punk attitude and refusal to conform have made them a symbol of rebellion and authenticity in a country where conformity often reigns.
As they celbrate their 20th year + 3 as a band they are about to embark on the first tour of three. The first round of tours entitled 'Rising up From The Ash Tour'  starts in Beijing, the capital, and passes through Shijiazhuang, the red "rock and roll city" in China, Xi'an, the ancient capital of the band's hometown of thirteen dynasties, Guangzhou, the "demon capital", Hong Kong, China, Macau and many more cities
The band will start the second round of the China tour after the "Southeast Asia" tour schedule in November. Thety would love to tour The UK and Europe too. If that happens, we will have to wait and see.
While many of our readers may not be able to 'pop over to China' for a quick visit The Noname is a Chinese Punk Band that needs to be checked out. 
The Noname's journey as a punk band in China has been one of resilience, passion, and rebellion. From their humble beginnings in Xi'an to becoming a symbol of authenticity in the Chinese punk scene, they have left an indelible mark on the country's music landscape.
FollowThe NoName on Their Socials
Need more Punk In Your Life?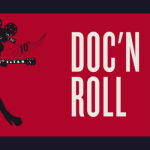 Punk News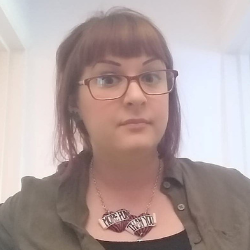 In it's 10th year, the Doc'N Roll Film Festival is celebrating a decade of inspiring, entertaining and vital films about the musicians we love.
Read More »