Unzipped and going crazy for new single 'Psycho'
---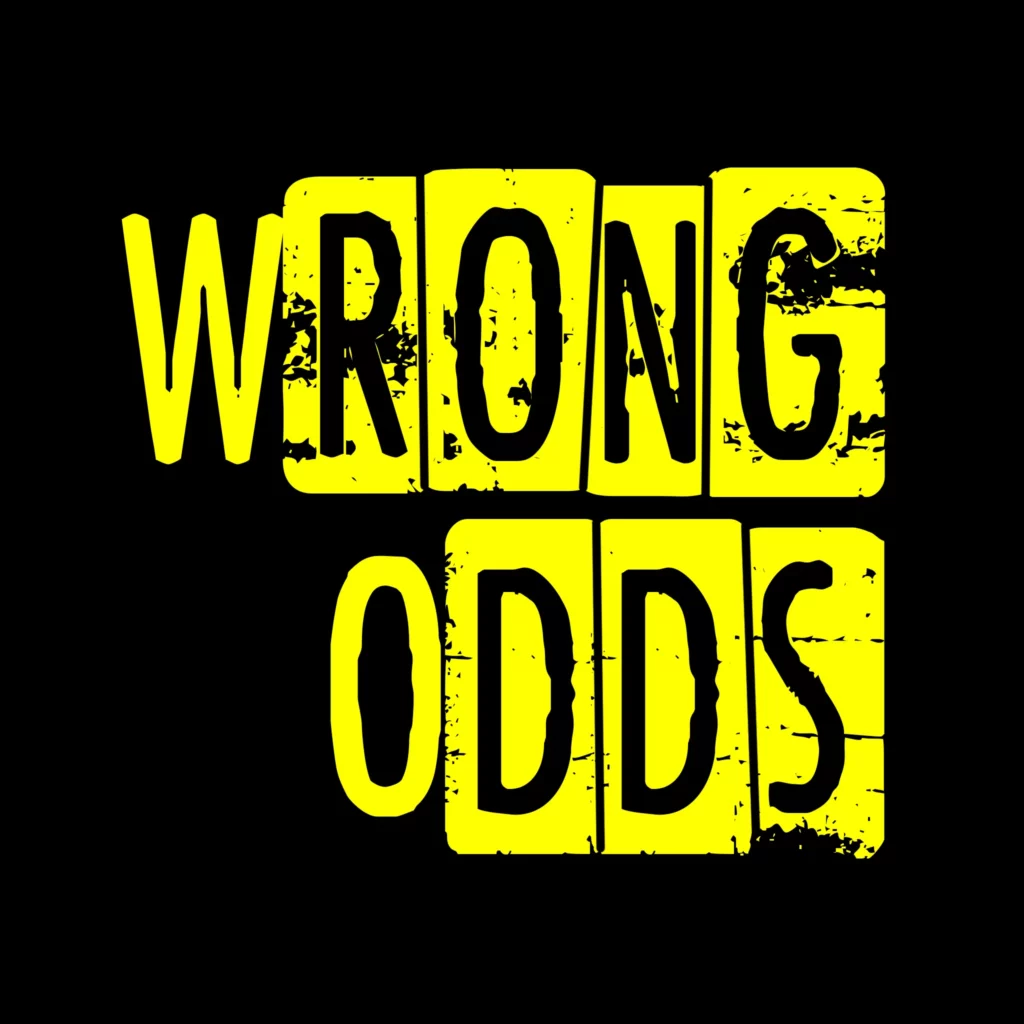 The location: Ontario, Canada
The sound: Garage Punk
The line-up: Adrien Idiot (Guitar/Vocals), Dale Carmichael (Drums/Vocals)
The comparison: The Stooges
Punktuation pick: Psycho
---
Two-piece bands might not seem very common but there are plenty out there if you look and arguably the most well-known rock duo would have to be The White Stripes. Now we can add Wrong Odds, a punk rock duo consisting of Adrien Idiot and Dale Carmichael.
Loud and brash the band wants the listener to feel the music, whether it's a tapping foot, a nodding head, or a chaotic mosh pit, the aim is to make your move. The songs are fast, fiery and bound to get stuck in your head. The pair have played in various bands since 2011 (Primate Patrol, I.R. Idiot, Twisted Limbs, Cold Shakes, Fist Fight with Gandhi).
Adrien Idiot leads the group on guitar and vocals while Dale Carmichael holds the beat and grooves on bass and drums. Wrong Odds debut single 'Psycho' was recorded overnight on January 15, 2022 at LIP Media Productions studio in Thunder Bay, ON. The song was inspired by the ongoing lockdowns of the pandemic which seems to make everyone go a little bit psycho.
As a duo, the band performs primarily as guitar, vocals and drums but opted to develop the full band sound for their studio recording introducing additional percussion and bass. They are inspired by the classic '77 punk bands and contemporary artists such as The Vicious, Jay Reatard, Drakulas, and The Hex Dispensers.
The duo aims to make high energy music that will make you want to dance and sing psycho-o-o-o. 'Psycho' is available all streaming platforms.
---
Follow Wrong Odds on their socials
---
More of the latest in punk right here