Mental ill-health led author Griff to dramatically turn his rock 'n' roll lifestyle around - here he tells his story via a series of anecdotes which will leave you equally amazed and amused!
Croydon 1976 – The Damned release the first UK punk single 'New Rose' on Stiff Records, and a young teenage Ian 'Griff' Griffiths found himself inspired by the energy of this new sound.
Going on to form the band Bad Actors and releasing their first single 'Are They Hostile?' when he was just 14, Griff went on to drum for 80s band Strength before jacking in the music business entirely and going into – mirror framing! Griff subsequently turned his hand to a variety of careers, until a severe bout of mental ill-health landed him in The Priory, believing he was an Iberian monarch..
'I Was The King Of Spain'  was written during lockdown, where this usually energetic man had to find a way to channel his creativity.
Spanning his lifetime from school, through his days as a market trader, tyre fitter, professional musician, artist, entrepreneur, furniture dealer, gilder, property portfolio, professional comedian, model, sports therapist, songwriter and producer, Griff's anecdotes will make you laugh, wonder and sometimes cringe at their candour.
Documented in the book are tales that range from an emergency operation to avoid arm amputation after being hit twice by the same car; to a bizarre 25k drug deal involving armed Arabs, Beatles photographer Bob Freeman and Led Zepplin frontman Robert Plant in a Marrakech street market. From sexual encounters with one of Kid Creole's Coconuts after a Pet Shop Boys Hollywood party, to business dealings with the Kray Brothers, reggae band Aswad breaking up a fight with 80s heart-throb Rick Astley in the foyer of a Gibraltar hotel, to a plane load of state funded Russian football hooligans helping him find true love in Spain! Not to mention saving the life of one of the rapper duo Salt-N-Pepa at a London Smash Hits party, starting and selling a successful business, fooling experts in the world of antiques, to having a gap decade, then another five years off!
This unique offering contains anecdotes of varying lengths, set out in a random fashion, as Griff jumps in and out of the decades of his memories. It feels a tad disjointed, as the reader has to work out which time in his life he is most likely describing. Fortunately it is the sort of book you can randomly dip into, as each page contains a new insight or story.
The tone is also somewhat varied – you do get a sense of the author's perspectives maturing as he goes through life – but overall it's quite laddish. (Griff is after all a product of his time and place). It's refreshing to see stories told about the famous without censorship – Griff is seemingly unafraid of any repercussions!
Overall it's a book which will be enjoyed by Griff's contemporaries and anyone interested in recent music history, although possibly not by some of those mentioned in his tales!
Need more Punk In Your Life?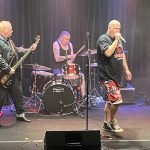 New Releases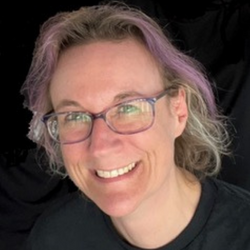 Red Anger 's second album 'Revolution Numb' is as a natural progression from their first. A call for freedom and change, with powerful delivery of
Read More »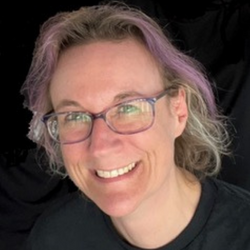 'Usually found jumping around down the front at gigs, I also relish taking photos and videos, singing, speaking with fellow music fans, and asking musicians the questions nobody else does  Writing about my favourite bands and connecting with people who love music too keeps me more-or-less sane  I've worked for over 25 years at a video production company, mainly filming live music events, therefore I have an additional backstage perspective!'