---
FEATURED ARTIST
The New Sound Of London Punk
---
The Location: Bow, East London
The Lineup: Bobby Vylan, Bob13 Vylan (pronounced "Villain")
The Sound: Grime influenced Afro London Punk
The Comparison: Slaves, Ho99o9
---
Bob Vylan self-released their latest EP 'We Live Here' via Bandcamp after having trouble getting the music industry on board as they told the duo it is "too extreme". Although it may be extreme to the media, the fans know that it is a highly important body of work that isn't tip toeing around the subject of racism, police brutality and the fall of England.
Mixing punk with grime, hip hop and rock, their sound is a powerhouse of anarchy and mayhem. Bob Vylan has moulded their lyrics into an enthralling, giant fuck you to the facists, racists, fear mongers and corrupt leaders, giving Bob Vylan the upper hand as they open up the conversation that many people are too uncomfortable to talk about. But their job is far from over.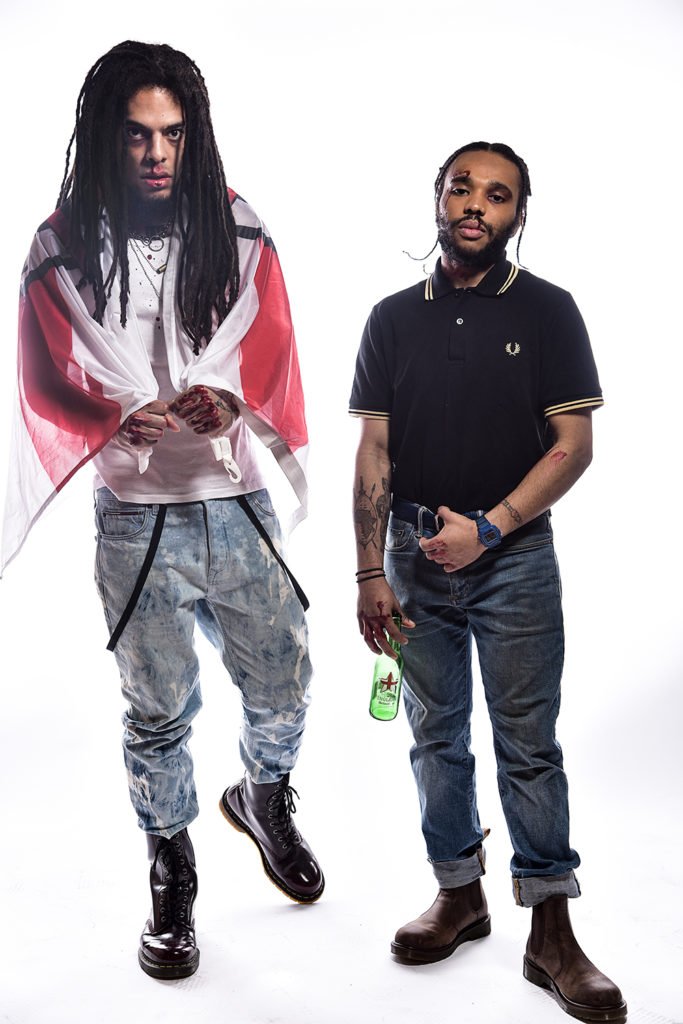 The fourth song on the EP 'Pulled Pork' is about the police (and is also the song that was deemed "too extreme" for industry recognition). The intro to the song is spoken with confidence, anger and frustration.
"I'll be damned if they treat me like some motherfucking dog in the street. Speak on it, man. Let them know how we feel. Black is beautiful and we some pretty motherfuckers."

Bobby Vylan
The intro is the perfect way to start the track – and the rest of the song strongly rages on. It's an important stand out track on the EP. But the industry doesn't agree… Front man Bobby Vylan, rightly so, took to his Twitter to share his frustration. He states in a video posted in the midst of the BLM protests around the world
"They told us that was too extreme, but look at how we're living right now. Look at what's going on – look at how they're doing us in the motherfucking street, like dogs in the fucking street. And I'll be damned – they told us that shit was too extreme! You see my fucking frustration with this shit now?"
Their limited edition vinyl has sold out, along with their five test press vinyls with a portion of the proceeds going to The Stephen Lawrence Charitable Trust. You can buy the 'We Live Here' EP digitally on Bandcamp for as little as ?7.
You may be wondering why it wasn't distributed to streaming services – Bobby Vylan recently spoke to NME about that exact thought.
"One reason is that we can't tour and play shows so we can't make money. We've had festivals and tour dates cancelled and there really isn't any knowing when that will come back… Another reason was related to this throwaway culture we have. A lot of that is due to people who pay a fee like £10 and have so much access to music – you're not really placing the value to anything."
Importantly, he also brought up the concept of story telling – Songwriting is a deep, personal and cathartic journey and is a strong art medium that can bring people together. Placing value on personal stories is hard. Speaking on the song 'We Live Here', he explains further
"How much is the story of me being called a nigger aged seven or eight worth? I don't know how much, but I know it's worth more than the minuscule amount whatever Spotify and other streaming services pay. It didn't sit right with me having someone else dictate that."
Bob Vylan is one of the best punk bands out and you will regret not knowing of sooner!
---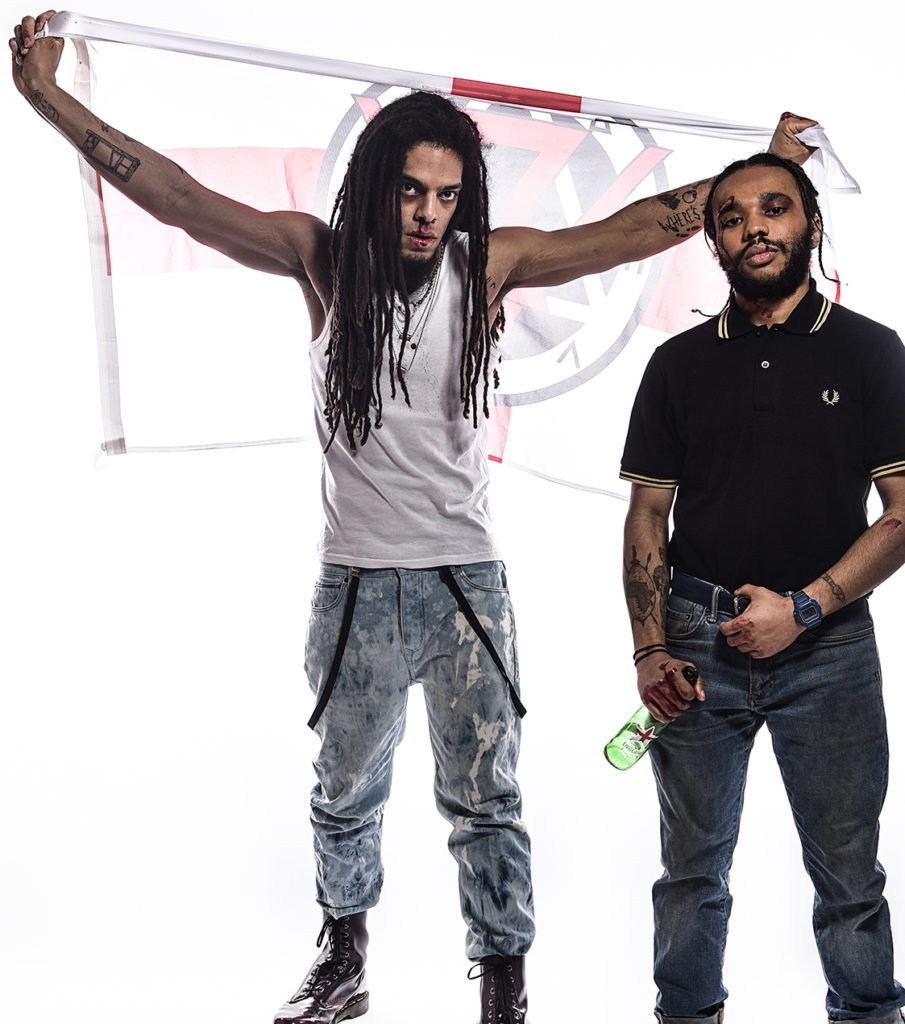 More Bob Vylan
---
I'm a multi-instrumentalist musician, songwriter, and music journalist. When I'm not gigging with my band Rude Rum or writing, I teach guitar. I graduated from the Music Industry College, Brisbane (where I was in a punk band) in 2016 and plan to spend my life helping the world find a new groove. When asked at kindergarten what I wanted to be when I grew up I simply said 'a rock star'… nothing's changed!