To celebrate their 20th anniversary, the Austrian punks are releasing a 28-song triple 10" LP and have also organised a two-day birthday-bash punk festival!
In celebration of their 20th anniversary, Austria's long-time punk rock figureheads, DeeCRACKS, have released  'Where We Belong', their new single off their upcoming  album entitled '20 years. A Frantic Effort' 
A Frantic Effort, is a massive triple 10″ coloured vinyl retrospective compendium of their favourite songs from the past two decades. But don't think for a second that DeeCRACKS would try to sell you a stodgy, frozen-in-amber 'Greatest Hits' collection.
"We decided to revisit our career and re-recorded our favorites and what we think are the band's classics, as well as two completely new songs," says drummer Mike DeeCRACK. "This way, we have songs from 2003 up until 2023 on one album…and in one great-sounding production."
"We decided to record some songs a little closer to how we would do them live but give them the studio treatment," adds guitarist Matt DeeCrack.
The band says that the inspiration for the track-listing is largely based on their live shows, where the raw energy of seasoned punk rockers comes ripping out of every tune. And being able to revisit those tunes after road-testing them for all these years inspired the band to add just the right amount of studio magic, including new vocal harmonies, guitar parts, or keys while staying true to the live set.
The album has a couple of new tracks 'Burnt Out' and 'Where We Belong,' are songs about facing your demons and a straight-up love song, respectively…two sides of the DeeCRACKS' coin.
They are certain to take their place in the band's canon alongside this collection of revitalised classics for both longtime fans and newcomers alike. Or as Matt puts it, "I think if you don't know what we are all about and you check out A Frantic Effort, you'll get a clue."
If a 28-track LP isn't enough for you, the band would also like to invite you to their 20th Anniversary birthday party, which is to be held over two days at ARENA WIEN – and the boys are bringing a few mates along with them too.
Headlining day one (Friday, November 17) is the phenomenal Japanese garage-power-pop band KiNGONS, who will travel to Vienna for the first time, as does the early US punk icon NIKKI CORVETTE (Nikki & the Corvettes), who will perform with her Italian band THE ROMEOS (The Peawees, Miss Chain & the Broken Heels). Also from Italy comes ANDREA MANGES (The Manges) with his supergroup THE VETERANS (Popsters, Semprefreski, Tough, Teenage Bubblegums, Ponches…).
The melodic punk trio HURRICANE SEASON from Klagenfurt will open the evening, followed by the young Viennese garage-trash-surf-punk sensation SALAMIRECORDER & THE HI-FI PHONOS. The night closes with an after party by the PUNK ROCK RADUNO DJ TEAM from Bergamo.
Day two starts with the long-standing Salzburg pop-punk band 7 YEARS BAD LUCK, followed by their Monster Zero Records colleagues from Münster NEON BONE, who are coming to Vienna for the first time. THE MUGWUMPS from Innsbruck, who are considered one of the best Ramonescore bands in the world are coming here for only the second time ever. The next Vienna premiere is coming up with the Norwegian bubblegum power pop legends THE YUM YUMS. And then the time has finally come and DeeCRACKS will perform all the hits from their storied 20-year career. To close the fest, the KICKSTART DJ TEAM from Vienna will have us dance until the morning hours. What a party! Grab tickets here
20 YEARS. A FRANTIC EFFORT 28-song triple 10″ on coloured vinyl featuring newly recorded versions of  the band's classics and favourites plus 2 unrleased tracks!
OUT NOV. 17 on PIRATES PRESS RECORDS
www.piratespressrecords.com
Follow DeeCRACKS On Their Socials
Need more Punk In Your Life?
New Releases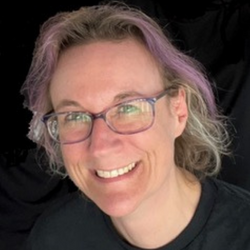 Those loveable Punk funsters The Sensible Gray Cells return with a suitably seasonal single, complete with a crazy video shot at the beach last summer.. <br
Read More »
Punktuation Magazine For All Your Daily Punk News, Features, Interviews, Lifestyle and more!