The German hardcore band gives us a sneak peek of new album 'All Riot' with their new political anthem.
Inspired by a real event that occurred post-gig on a cold November night, Angry Youth Elite's new track 'Cold Outside' is a hardcore punk song tackling the issue of homelessness with the band's trademark heavy sound and social conscience. 
"The song is about a real incident. After a show in cold November, a drunk homeless man ran in front of my car and fell on the ground. I helped him up and offered to help. He didn't want to be helped, pushed me away and went his way. Since it was so extremely cold, I called the police so they could check on the man. 
They replied that you don't come out for every drunk homeless person. An ambulance can also only be sent if he is injured. I then decided to take action myself and drove around the place all night looking for him in case he needed help. Except for a few broken beer bottles, all I found were empty streets," said lead singer Charlie.
Angry Youth Elite go for substance in their songs every time, fusing the politically charged hardcore edge of bands like  Good Riddance with the positive refusal attitude of early Pennywise and multi-throated singalongs à la Millencolin. 
After the release of the charity single 'Say Anything' with US punkers The Bombpops, the band returns in 2023, having grown to a quartet and with their second album- 
'All Riot' – due for release in June.  
Considering what's going on in the world, the album title couldn't be more fitting. The band denounces social injustice and the way mankind deals with the resources of our planet, but the focus is broadened by topics such as aging, addiction problems and homelessness and gives the album a very personal touch. 
'Cold Outside' is available now. Have a listen HERE. 
Their album 'All Riot' will be released on 16th June. 
Follow Angry Youth Elite on Their Socials
Need more Punk In Your Life?
New Releases
Problem Patterns drop empowering single 'Letter of Resignation' via new label home Alcopop! Records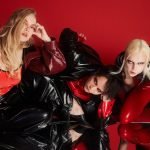 New Releases
Band Unveils Title Track as Final Single Ahead of Album Release, Accompanied by Self-Made Music Video
Punk News
Frenzal Rhomb Takes Over Iconic Aussie TV Music Show 'Rage' For What Promises To Be a Punk-Rock Extravaganza!
<div class='heateor_sss_sharing_title' style="font-weight:bold"
Read More »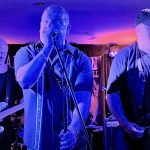 Punk Features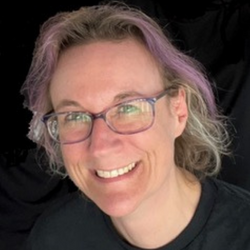 New punks on the London block Denizens played their 2nd ever gig in West London on Saturday, showcasing their debut EP 'Mind Control'. Punktuation's Ruth
Read More »
New Releases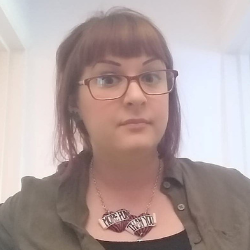 UK ska punk stalwarts Random Hand are back with the announcement of a new album later this year and a new single- 'Lifejackets'- out now!
<div
Read More »
Punk Festivals
As Punktuation continues its coverage of some great punk festivals, we were there for Punk On the Peninsula, in the beautiful Scottish countryside!
<div
Read More »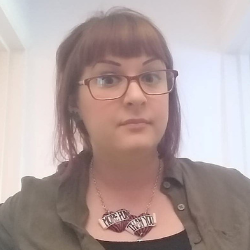 I'm Molly Tie- I am the UK Editor for Punktuation and a general punk enthusiast! I play drums (badly), write a lot about punk (not as badly) and I'm particularly interested in issues relating to women in the music scene.