One of the only good things to come out of 2020 - South London punks RED ANGER return with another impressive album!
Following on from their 2021 debut album 'Poison In The Air' (In my opinion, the best collection of songs written during / about the Covid pandemic), Red Anger have now released their eagerly anticipated second offering 'Revolution Numb' on Sounds of the Suburbs record label.
Comprising five experienced gigging musicians, a love of Punk plus shared political values brought Red Anger together during lockdown. Rapidly gaining a following on the strength of their first live shows, the band continue to gain new fans wherever they play, and are actively working on new material.
Their Killing Joke influence is obvious, but Red Anger very much have their own distinctive sound. Crucially, every word of vocalist Jamie Red's pithy lyrics can be heard with unexpurgated clarity!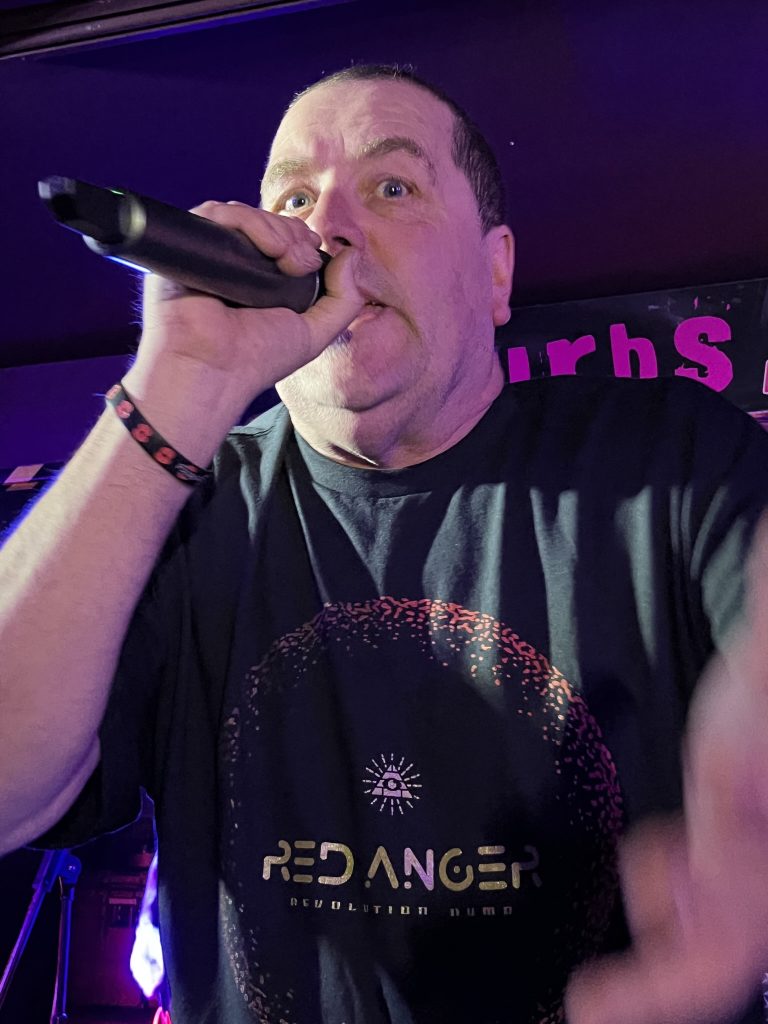 Undoubtably a punk band, yet wonderfully melodic, there is also a subtle Stranglers influence in their music – band members are fans. Those of us who have been lucky enough to see Red Anger live (always a great experience!) have heard several of their new songs during the months before release.
Hard hitting album opener 'Zombie Nation' sets the stage; "Where has the army of the people gone? There is no spirit; there's no soul",  Des Connolly's vigourous drumming underpinning the song.
  A very Killing Joke-esque (and live favourite) track 'Enemies' follows, with jagged guitars over a sweeping synth, sounding like post-apocalyptic winds blowing. Jamie's robust voice and lyrics punch the points home.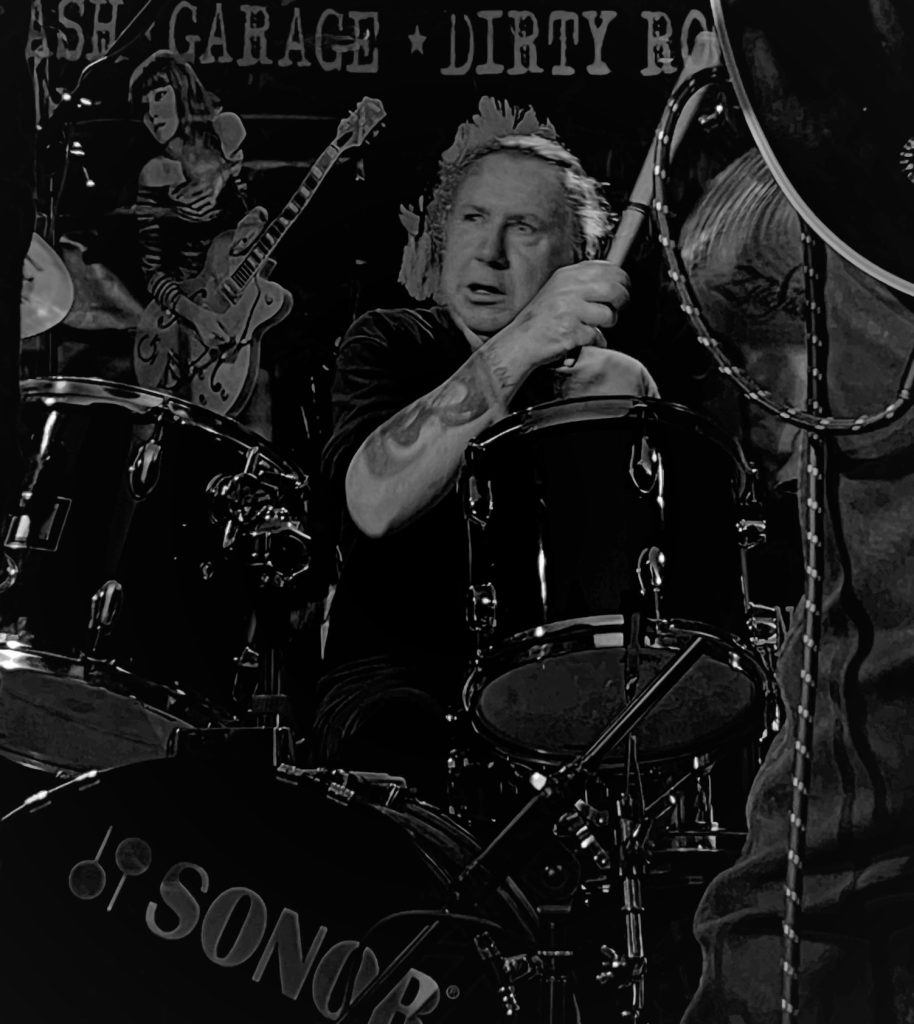 'Path Of The Eyes' has a more traditional Red Anger sound, with  guest saxophone from George Whitehouse adding a surreal tone to a track which subtly warns us to be more vigilant about the over-surveillance of our streets..
'Disneyland' takes a realistic perspective upon 'The land of the free' which is actually anything but.. Driven by pounding guitars from Dave Leak and Fleagle, it's another corker!
A lyrical triumph, 'Gods and Monsters' is fantastic live, with Glenn Noble's bass strident against Dave's lead guitar in this hard hitting Punk number.
Blistering guitar solos from Dave make 'Little Woman' another impressive track. Written by Jamie to celebrate the amount of care and love women give to their families, friends and society, which is frequently underappreciated by those in receipt of their selfless actions, and grossly undervalued in a misogynistic culture.
Exploring how our mental health is being affected by modern stresses, 'Falling' is a gentler song with a catchy sing-along chorus, supplemented by Stranglers-esque bass lines from Glenn.
The heaviest track on the album 'Flies' is one of my favourites; "It's a mad mad world we live in, It's all take take take no giving". The horror and anger at the cost of living and subsequent suffering of too many is irately lamented by vocals and instruments.
'Green to Go' is my most listened to track on the album, with the litany of problems caused by political machinations described as something "No one wants to know". Thumping along like the old industrial machinery which led to many of our current issues in an unequal society, it's another stalwart of the band's excellent live set.
Title track 'Revolution Numb' is a howl of rage and anguish over the apathy in the UK to make any meaningful changes to improve our lives. "No more Land of Hope and Glory, just a flicker of a dying light". Another Red Anger classic and a powerful musical statement!
The backstory behind the lyrics of '…..(Lives go on)' adds real poignancy to the album closer. Written about the abject failure of the authorities to help a mentally ill teenager, who went on to throw a young child from the viewing gallery of the Tate Modern in London, four years ago. It later transpired that the teenager had reached out, but was ignored, culminating in this violent act of desparation. "The world forgot you, the church it failed you". Sadly the necessary support for young people often isn't there, and a tragedy of this magnitude could easily happen again.. The serrated guitar solo in the mid-section illustrates the mindset of an uncaring society and the inevitable consequences.
Red Anger 's second album is as a natural progression from their first. A call for freedom and change, with powerful delivery of lyrics and music from a band with a lot to say, it's instantly engaging. You'll soon be joining the Red Anger revolution!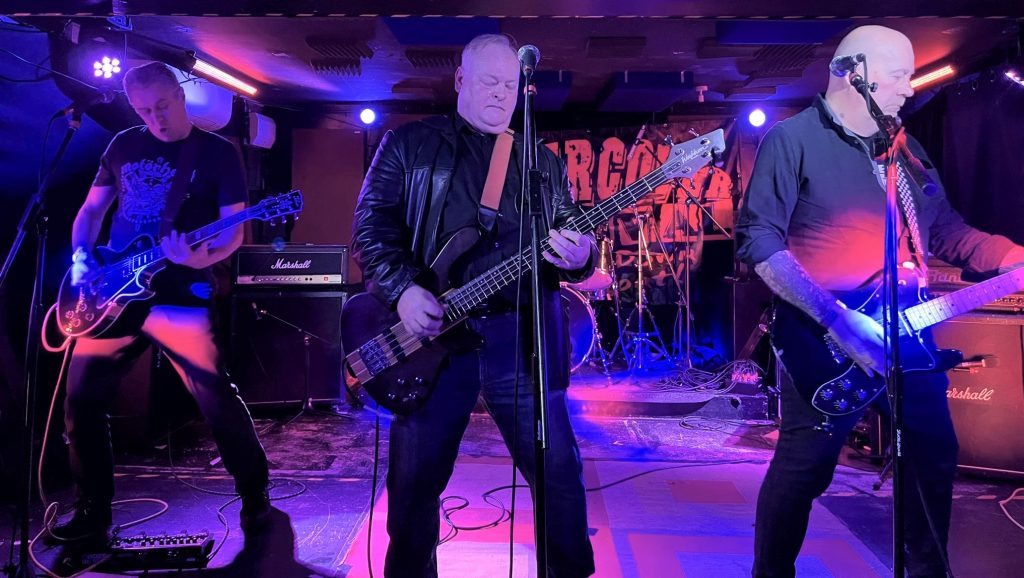 Red Anger are:
Lead vocals : Jamie Red (R.E.D. / March of Anger / Dirty Ugly Punk Monkeys)
Drums – Des Connolly (Stone Heroes / Mad.inc / Shocks of mighty )
Bass : Glenn Noble (Anoraks / Brunk / Gravediggers )
Lead Guitar : Dave Leak (Stone Heroes / Mad.inc / Damage UK )
Rhythm Guitar : Fleagle (Stone Heroes / Mad.inc )
Remaining 2023 gig dates:
6th October – 100 Club, London
14th October – Fighting Cocks, Kingston Tickets here
21st October – City Club, Guildford
19th November – Half Moon, Putney (2pm Matinee)  Tickets Here
22nd December – Holroyd Arms, Guildford
Currently streaming on all digital platforms, Revolution Numb is available on CD for £10 plus £1 p/p (Message the band page at Red Anger). Copies are also available from Fleagle or Jamie at all of their upcoming gigs. The CD is also in stock at Sounds of the Suburbs records in West London.
Main Photo Credit: RUTH RAE
Zombie Nation
Enemies
Path of The Eyes
Disneyland
Gods and Monsters
Little Woman
Falling
Flies
Green to Go
Revolution Numb
……(Lives go on)
Keep up with Red Anger on Their Socials:
Need more Punk In Your Life?
New Releases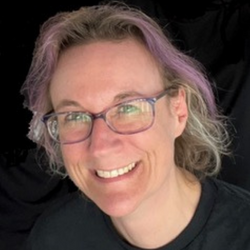 Those loveable Punk funsters The Sensible Gray Cells return with a suitably seasonal single, complete with a crazy video shot at the beach last summer.. <br
Read More »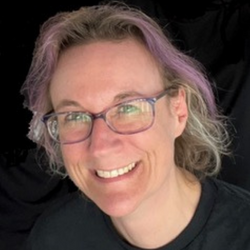 'Usually found jumping around down the front at gigs, I also relish taking photos and videos, singing, speaking with fellow music fans, and asking musicians the questions nobody else does  Writing about my favourite bands and connecting with people who love music too keeps me more-or-less sane  I've worked for over 25 years at a video production company, mainly filming live music events, therefore I have an additional backstage perspective!'