Garage rock meshes with pop melody and a strong vocal message to shape this album full of catchy songs, which highlight our impermanence, yet still bring a feeling of hope in troubled times..
Set to shake the world and make it sit up and listen, Fake Names' new album 'Expendables', will be released on 3rd March 2023. A band composed of Brian Baker (Minor Threat, Bad Religion, Dag Nasty), Michael Hampton (S.O.A., Embrace), Dennis Lyxzén (Refused, INVSN, The [International] Noise Conspiracy), Johnny Temple (Girls Against Boys, Soulside) and the newest member Brendan Canty (Fugazi, Rites of Spring), this is their second release via Epitaph Records and is set to pull in a new set of fans.
Enlisting producer Adam "Atom" Greenspan (IDLES, Yeah Yeah Yeahs), Baker explains: "On the new record, the guitar tones are pretty clean, which is not what we normally do, but we're old enough to know to give Atom's ideas a shot because that's the whole point of bringing someone in. Atom had me play through amps and pedals way out of my comfort zone, but the sounds he built were perfect for the songs." 
The title track and second to appear on the album 'Expendables', a thrash-meets-pop classic, perfectly illustrates the band's aim to portray a 'dichotomy of lively music and bleak imagery'. The lyrics in the song provide those images against the music:
'Polarizing facts, The belief to cling to all of that, I know what we lack, An ideal a promise the weight off our back, We're nothing we're nothing, We're nothing but expendables, That's what they're saying, But we know it isn't true.'
Kicking off the album is 'Targets', a song that you'd defeinitely expect to hear from this lineup – as Baker says: "In general, Dennis writes about revolution, and Michael and I write pop songs. I'm amazed at how it works, but somehow it strikes the right balance of salty and sweet. With 'Targets,' however, the music sounds like the lyrics: that grinding riff, the pocket, the tempo are all in concert with the words."
Third track 'Delete Myself' harks back to 60s garage rock; an angry song both musically and lyrically:
'And I hear what they're saying, We've never been this free, The constant mantra of those, Controlling me'
I love the next song 'Go' with it's brilliant blended harmonies, pulsing bass, striking guitar solo, and strong message. A nod to the Sex Pistols is apparent in 'Don't Blame Yourself' – with a very Steve Jones-like guitar! 
'Damage Done' could have come from the 80s school of rock – come to think of it, a lot of damage was done during that decade, so it's most fitting. 'We've seen all of this before'
'Madtown' is a moody, bluesy number, folllowed by the more upbeat yet still moody 'Caught In Between', which features some great drumming by Canty.
'Can't Take It' has a 70s sound to it, with bass countering guitar melodies, overlaid with the anguished vocals:
'I've got a fucking headache, I'm about to explode, Bombarded with bullshit sensory overload, I feel the stupidity seep into my soul. I can't take it. We're getting dumber by the day'
Album closer 'Too Little Too Late' rounds it all off beautifully, with an empathy for each of us subject to the dystopian realities of current times. None of the songs are overblown, which is possibly rooted in the fact that they were recorded in the span of a week, eliminating the option to add superfluous instrumentation or arrangements. The result is an album that retains the members' purity of vision in a strikingly refreshing way. 
Fake Names have come up with something different here – none of them are aping their other bands, and they have drawn from 'a musical conversation that spans four decades' to create an album which is more than just a collection of catchy songs: it's an artistic statement about our own impermanence.
April sees the band embark upon a short US promotional tour – dates and locations below:
Main Photo Credit: KATE HOOS
Targets
Expendables
Delete Myself
Go
Don't Blame Yourself
Can't Take It
Damage Done
Madtown
Caught In Between
Too Little Too Late
Keep up with Fake Names on Their Socials
Need more Punk In Your Life?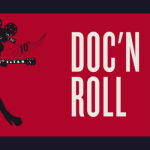 Punk News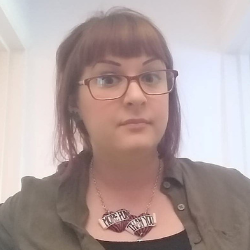 In it's 10th year, the Doc'N Roll Film Festival is celebrating a decade of inspiring, entertaining and vital films about the musicians we love.
Read More »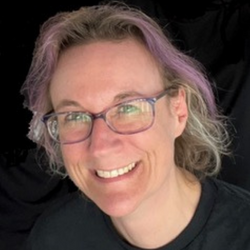 'Usually found jumping around down the front at gigs, I also relish taking photos and videos, singing, speaking with fellow music fans, and asking musicians the questions nobody else does  Writing about my favourite bands and connecting with people who love music too keeps me more-or-less sane  I've worked for over 25 years at a video production company, mainly filming live music events, therefore I have an additional backstage perspective!'