Hard Rockers Black Spiders invite you to join their party, with this new release of catchy, quirky, hard-hitting tunes!
Sheffield's Black Spiders release their fourth studio album, Can't Die, Won't Die on Spinefarm on 12th May 2023, the band's first campaign with the label. Having re-formed in 2020, following a split in 2017, they released their self titled third album Black Spiders in 2021, which reached No. 9 in the UK Rock Chart and the No. 7 spot in the UK Independent Albums chart.
Now Pete 'Spider' Spiby, Ozzy 'Owl' Lister, Mark 'Dark Shark' Thomas, Wyatt 'Octopus' Wendels and Adam 'The Fox' Irwin are back with 12 tracks of guitar driven hot rock on Can't Die, Won't Die – 42 minutes of back-street trouble, produced by regular studio compadre, Matt Elliss.
"It's a party album from top to tail, every one a banger! As usual there is something for everyone and maybe some surprises. We went all out, balls out on this record, each track is an ear worm", say the band..
Opening with Intro – a wall of pulsing guitars, followed by a suspense-building, movie-like chorus of 'Ahhs', this same pulse introduces the second track Hot Wheels (which was also the band's first single release from the album). A toe-tapping, head-bobbing song that is just sheer FUN – check out the fabulous video below:
Driving My Rooster's urgent beat is driven by the pounding drums and thrashing guitars  – life in the fast lane! Destroyer has a more measured pace and real, raw power, making it a favourite on the album for me. The second single release Alright Alright Alright features some outstanding bass riffs, and great lyrics – I love "They call me hammer 'cos my nails are buried deep". A song of triumph over adversity!
In total contrast, Traitors Walk is a deeper, darker number, with great melodies and a plaintive guitar solo in the middle section. It Is What It Is has a 70s vibe to it, crossed with a Western movie. Growling guitars and the heartfelt narrative in the lyrics make this another mighty song.
Slamming into 4th gear, Strange is all walloping drums and guitars, while Another Weekend laments having a lack of funds to enjoy yourself during your free time..
The strong  bass drives Make Me Bleed, which has a superb sing-along chorus.  Another favourite of mine on the album is A Rat Is A Rat, a pacey track with the excellent line "Snitches get stitches". Album closer End Of The World slows the rhythm down a touch, and seems to be almost an afterthought.. the album could have easily ended on the previous track, although 12 is a nice even number!
Can't Die, Won't Die is brash, buoyant, and everything Black Spiders promise it to be. To mark the new album's release, a special launch evening is planned at Sheffield's Network 2 on Friday 19th May 2023:
More good news – Black Spiders will be touring the UK in September – get your tickets from Planet Rock HERE
The band are also confirmed to play the following festivals with more to be added:
Sunday May 28th – Call of the Wild festival
Sunday 23rd July – Maid in Stone festival
Sunday 13th August – Firestorm festival
With their rousing rock 'n' roll slogan "EAT THUNDER, SHIT LIGHTNING!" and audience holler of "FUCK YOU BLACK SPIDERS!" you can expect a dynamite evening out when you catch a show!
Be sure to order your copy of Can't Die, Won't Die from HERE
Intro
Hot Wheels
Driving My Rooster
Destroyer
Alright Alright Alright
Traitors Walk
It Is What It Is
Strange
Another Weekend
Make Me Bleed
A Rat Is A Rat
End Of The World
Follow Black Spiders on Their Socials
Need more Punk In Your Life?
New Releases
Grammy-nominated pop punk legends Sum 41 make a boisterous return with 'Landmines', their newest single and first release on Rise Records.
Read More »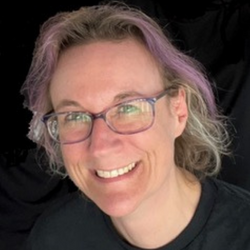 'Usually found jumping around down the front at gigs, I also relish taking photos and videos, singing, speaking with fellow music fans, and asking musicians the questions nobody else does  Writing about my favourite bands and connecting with people who love music too keeps me more-or-less sane  I've worked for over 25 years at a video production company, mainly filming live music events, therefore I have an additional backstage perspective!'