An outstanding third album which sees BSP diversifying from their ska punk roots - 'Above The Static' has everything - it's a must-listen for 2023.
Released on 31st March 2023, after three long years in the making, 'Above The Static' from Bar Stool Preachers is their first on new label Pure Noise Records.
Having already treated fans to some of the songs live, followed by single releases last summer and this winter, we were expecting something truly special, and TJ, Bungle, Alex, Gibbs, Karl, Whibbs and Ray have more than delivered! Existing fans will love it, as will anyone new to the band.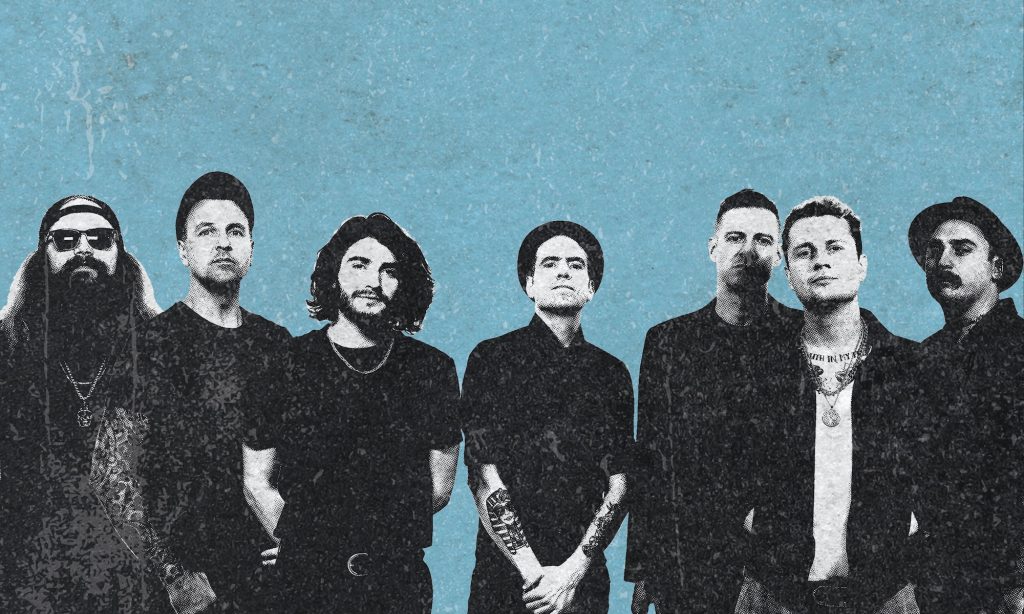 Visually it's a beautiful record, having several gorgeous colour options on the 12″ vinyl release of the album to choose from, complimented by wonderful artwork from BSP's long time collaborator and friend Paul Smith (Zombieteeth).
Musically it's even more beautiful, comprising of songs across a broad range of styles, from the ska/punk the band are best known for, to stripped-bare ballads and raging rock anthems.
However, the overarching theme of the album remains throughout; the importance of protecting your mental health in world that's often trying to disrupt it "Guilt free ain't a thing these days. You gotta learn to protect ya fragile headspace" (from 'Call Me On The Way Home').
Already a live favourite, and the first single released from the album, 'Call Me On the Way Home' is a mighty song about the importance of sharing your burdens; "Are you building walls or bridges? We don't have to talk about it. But when you're ready I'm there. No-one can do it on their own, It just isn't fair." It's also an absolute banger of a track and the perfect album opener!
'Flatlined' is the catchiest song about heartbreak I think I've ever heard – with a slower bridge section of voice, piano and strings – backed by BSP's trademark 'Whoah-oh-oh-oh's". This is sure to be a massive hit when the band plays it live.
'All Turned Blue' is another catchy song, on the subject of getting bogged down by everyday expectations. Its first lines contain a golden nugget of advice which I'm trying to apply to my own mindset; "You gotta listen to yourself. Don't put too much stock, In anybody else's opinions of you. Are they wearing your shoes?"
Many people's favourite track on the album, 'Doorstep', is another absolute banger! The guitars from Karl, Ray and Gibbs and drums from Whibbs on this one are particularly brilliant, as is the suitably mad video, portraying an escape from one's dark days through popping prescription pills..
The band's political bite is still very much present and evident in TJ's lyrics for 'Never Gonna Happen', where he lays bare the elitist, racist, self-interested thinking which has led too many countries to the bad places they are currently in. A great summary of unjust hypocrisy in just under 3 minutes, TJ nails it with; "It's the immigrants! Scream the expats. From some sunny beach in Spain. They moved out for a last ditch effort of some fun. Whilst others run from bullets like rain."
'Laptop' is a song I first heard live in Bristol in late 2021, but the album version has polished it up into a bright, shining gem. A musical and lyrical journey through the brain of an ADHDer, (TJ is very open about his experiences of living with ADHD), this is another one that goes down well with a live audience.
Baring his soul on 'Lighthouse Keeper', TJ sings beautifully, accompanied solely by Alex on keyboards. Both men have had their struggles with mental health, which is the subject of this song, and the raw emotion in both vocals and music comes across completely authentically. It's not a sad song, but a painfully honest exploration of a subject which still (especially in men) doesn't get the understanding that it should.
'Love The Love' starts out slow and melodic, but soon jumps up a few gears into the classic fast rocking BSP sound. A tale of a "Streetlight Cinderella", who could be anyone growing up on any ordinary street, this is one more live beauty which has benefitted from the excellent  production on the record.
'Prince Of Nothing' is another introspective song, about facing your inner demons – a wild, angry track with absolutely cracking bass lines throughout played by the talented Bungle.
A hidden jewel, 'Two Dog Night' is a much heavier track, benefitting greatly from Karl Smith's superb guitar solos. The sing-along chorus is going to sound mighty at a live show! This one is about how people look down on the homeless, never stopping to learn their backstories. The lines; "You don't know nothing, Why thousands of people have to live like this?" cut to the bone.
'Don't Die Today' is the latest single release from the album, and the most overtly ska track. The influence of having Kevin Bivona from The Interrupters mix some of the singles is apparent on this song – and it deserves to be a massive hit on both sides of the Atlantic. Keep up the fight brothers and sisters!
Final track 'Going Forward' is another slow song, with acoustic guitars and voices combining in gentle harmony. It's a recap of all of the previous tracks, a reminder that we don't have to take the selfish path of looking down on and mistreating people who are struggling and who have less, but instead to lift one another up; "To hope with all our hearts, We're going somewhere forwards. But if we're not you've not got far to fall, I'm here, and here we stand, one and all."
Bar Stool Preachers, along with producer Ben Hannah, have made a universally appealing, truly inspiring, and above all humane album of which they can all be incredibly proud. If you only do one thing this year, give 'Above The Static' a spin!
Catch Bar Stool Preachers on tour this spring in Europe and the UK – see their website for forthcoming US and festival dates, and for ticket links.
Call Me On the Way Home
Flatlined
All Turned Blue
Doorstep
Never Gonna Happen
Laptop
Lighthouse Keeper
Love The Love
Prince Of Nothing
Two Dog Night
Don't Die Today
Going Forward
Follow Bar Stool Preachers on Their Socials
Need more Punk In Your Life?
New Releases
Problem Patterns drop empowering single 'Letter of Resignation' via new label home Alcopop! Records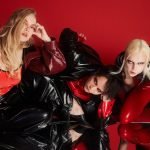 New Releases
Band Unveils Title Track as Final Single Ahead of Album Release, Accompanied by Self-Made Music Video
Punk News
Frenzal Rhomb Takes Over Iconic Aussie TV Music Show 'Rage' For What Promises To Be a Punk-Rock Extravaganza!
<div class='heateor_sss_sharing_title' style="font-weight:bold"
Read More »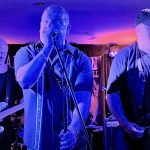 Punk Features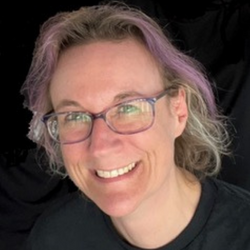 New punks on the London block Denizens played their 2nd ever gig in West London on Saturday, showcasing their debut EP 'Mind Control'. Punktuation's Ruth
Read More »
New Releases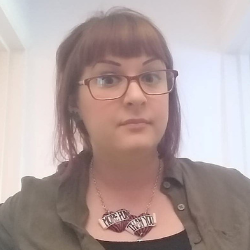 UK ska punk stalwarts Random Hand are back with the announcement of a new album later this year and a new single- 'Lifejackets'- out now!
<div
Read More »
Punk Festivals
As Punktuation continues its coverage of some great punk festivals, we were there for Punk On the Peninsula, in the beautiful Scottish countryside!
<div
Read More »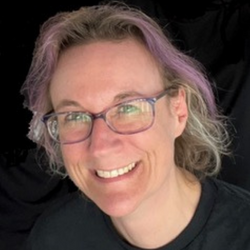 'Usually found jumping around down the front at gigs, I also relish taking photos and videos, singing, speaking with fellow music fans, and asking musicians the questions nobody else does  Writing about my favourite bands and connecting with people who love music too keeps me more-or-less sane  I've worked for over 25 years at a video production company, mainly filming live music events, therefore I have an additional backstage perspective!'