Portsmouth punk newcomers shape up and place their new single 'Square Eyes' in our sights
Young Pretorians new single 'Square Eyes' is an insightful commentary on the divisiveness and insidious nature that can creep into reality TV and social media programming in the modern age.
Young Pretorians frontman Pete Darwent says of the influences behind the bands new single: "It's easy to lose yourself in a TV show. Sometimes that binge-worthy escapism is perfectly righteous, but it's easy to get caught up in reality shows which parade unrealistic expectations and promote unhealthy obsessions. When we are bombarded with unrealistic ideals it can be easy to think you aren't good enough, but it's important to remember that a lot of these shows are manufactured, it's not real."

The second of a batch of two new songs produced by the highly acclaimed Neil Kennedy at The Ranch Studios in Southampton, the track follows on from their previous single 'Why Worry?' released just last month.
Continuing the band's penchant for gruff street punk shot through with wry truths on growing up and not-quite-moving-on, on the new single echoes of Hundred Reasons and Jimmy Eat World paired with flavours of The Menzingers and early Green Day in a perfect marriage that raids the best of your teenage punk record collection and brings it bang up to date.
As with much of their material, on 'Square Eyes' the band walk the tightrope of marrying teenage punk nostalgia with the challenges of growing up and rubbing along with mainstream society.
"Whether it's TV or social media, sometimes it's worth stopping to think about what the producers are trying to achieve," continues Darwent. "Some things are there to bait us, to enrage us, to cause division. Some things are there to distract us from real-world problems or move our focus from other events. We have to battle through targeted adverts praying on our every insecurity and encouraging us to spend as much as possible on things we don't need."
"I think a lot of people are constantly at their limit of being overwhelmed with trying to live up to all these unreasonable standards that are forced on us by TV and social media. People aren't coping as well as they let on and whilst TV is part of the problem, sometimes that comfort show can get you through it. So if watching that entire box set is what you need to get through, then get on it."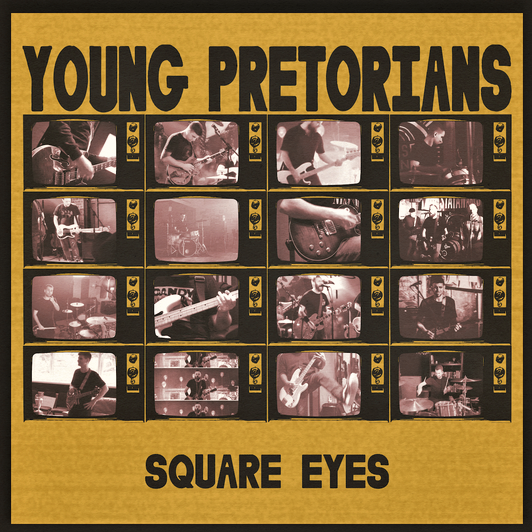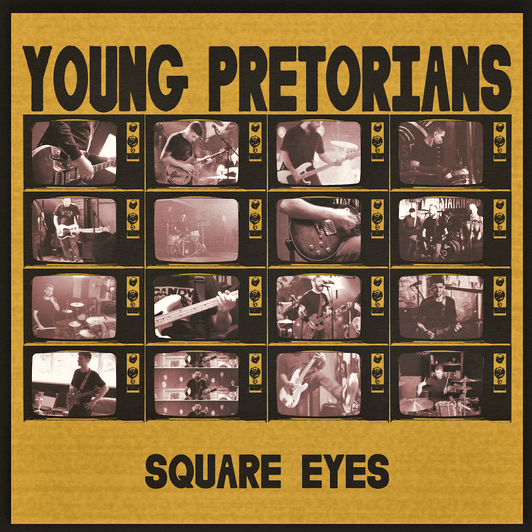 The Young Pretorians formed in Portsmouth, England in 2019. The band released their debut EP 'State Actors' in 2021, leading to a sold-out debut live show at The Joiners, and their single 'Average Conversations Between Average People' being featured on BBC Introducing.

Consisting of Pete Darwent (vocals and guitar), James Marsh (guitar), Will Pearce (bass) and Mike Parsons (drums) the four lads grew up playing music together in bands across the South Coast. Young Pretorians is the culmination of those hundreds of shows, countless songs, and the highs and lows of growing up in soulless towns.

You won't find songs about clubs and frivolous excess here; Darwent would sooner dissect the apathy and exhaustion of your twenties or the strain of long-distance relationships. These songs are for everyone. From house shows and DIY scene dives to renowned venues, they are the kind of band who take their sermon to the people.
'Square Eyes' is available now via all good digital service providers. It's said that in life you've got to keep moving forward—that's exactly what Young Pretorians are doing.
---
Follow Young Pretorians on their socials
---
More of the latest in punk