Some of the most iconic photographs of Sid Vicious form the centrepiece of SID: Superman Is Dead – an exhibition of Sex Pistols photos by Dennis Morris.
Dennis Morris was the official Sex Pistols photographer, taking some of the most iconic images of the 1970s punk trailblazers. More than 40 years after the band shot to notoriety, an exhibition of Morris's classic photographs is revealing the mayhem and violence that surrounded the band to a new generation of fans.
The show — SID: Superman is Dead — also features a recreation of a hotel room bassist Sid Vicious smashed up in 1977.
"You read about Sid Vicious and you would think he was really a violent person, but he was actually quite a gentle person, very shy," Morris told AFP at the central London gallery staging the show.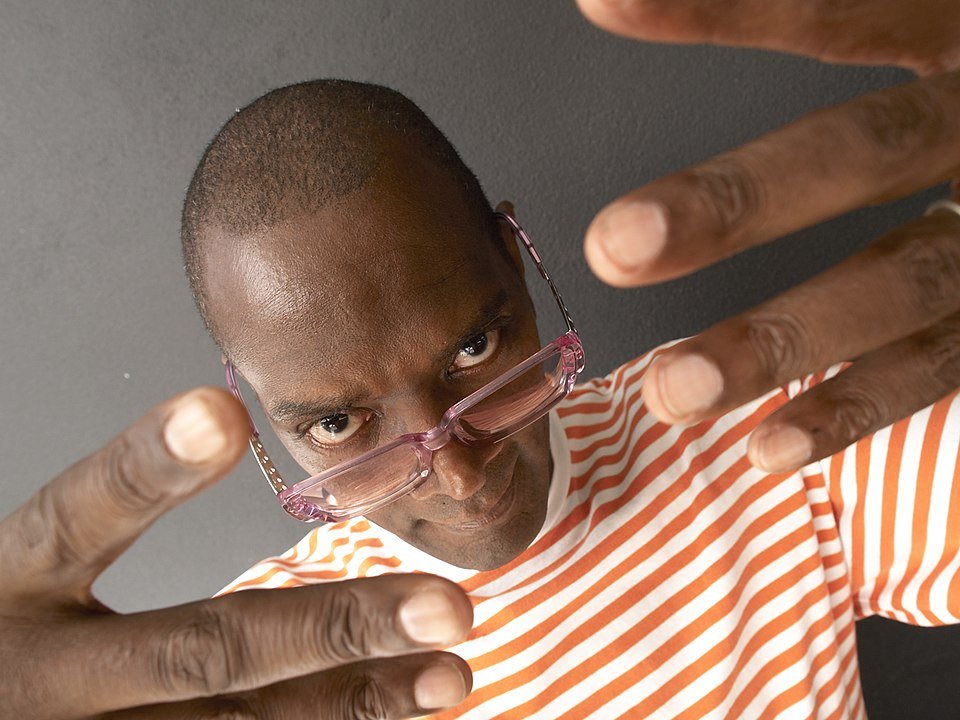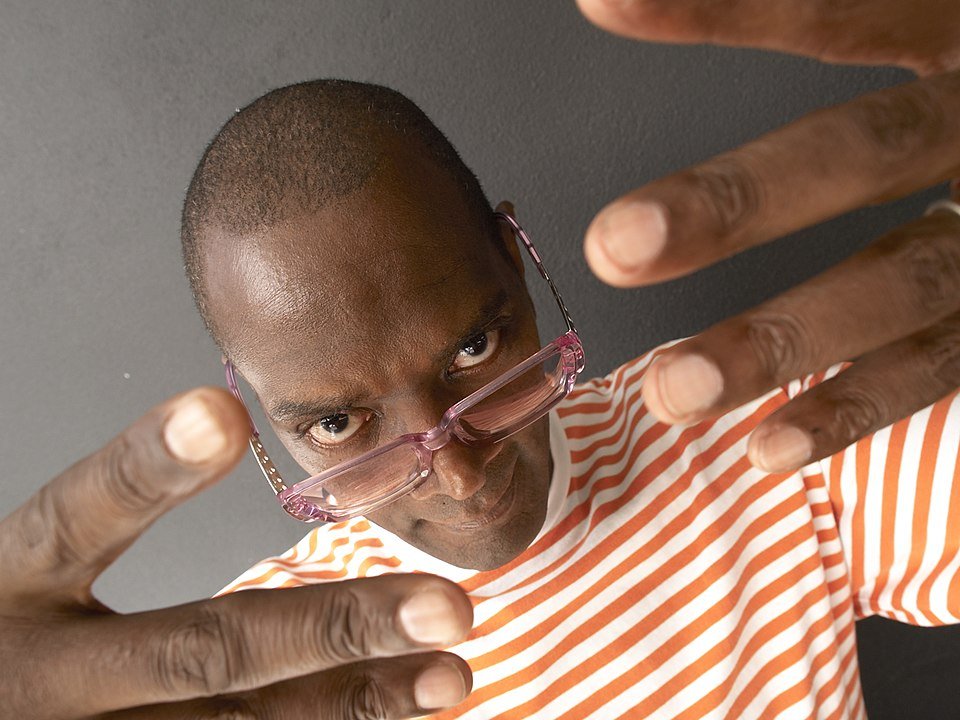 Vicious epitomised the "live fast, die young" mantra and ended up dead in New York at the age of 21 from a drugs overdose.
"When he took heroin he completely changed, he became a completely different person and that was awful, he basically just fell apart," said Morris. Razors In Morris's original photograph of the hotel scene recreated for the exhibition, Vicious is seen half-naked lying between two beds while an unidentified person — "probably a fan" — is curled up asleep on one of them.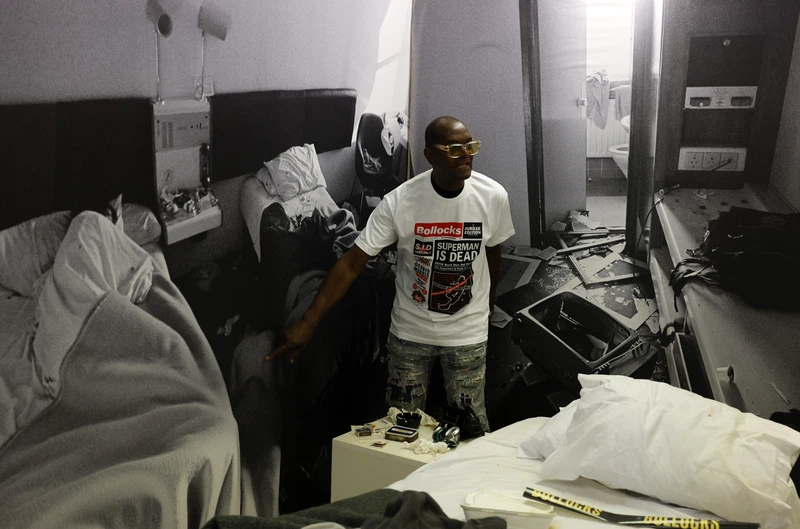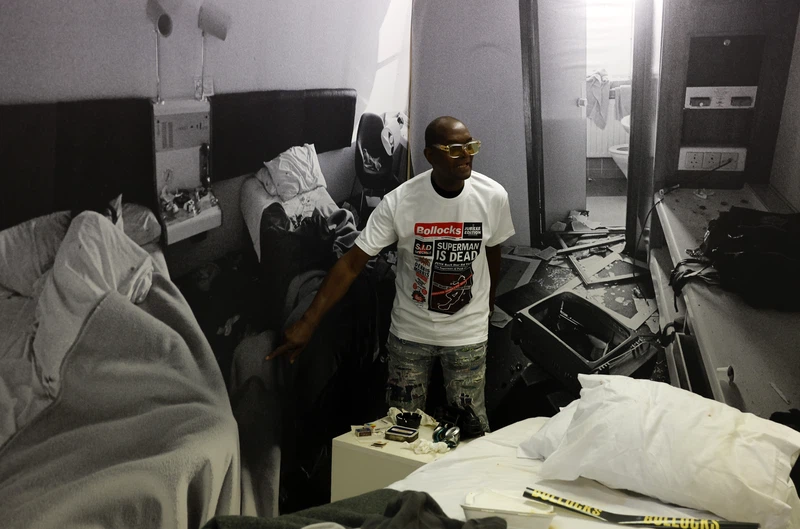 "One night Sid went absolutely berserk and completely destroyed his bedroom," he said. "My room was next door to his and eventually when the commotion stopped I pushed the door open to his room and there was complete devastation."
Morris originally wanted to be a war photographer but made his name photographing reggae legend Bob Marley. One of the aims of the installation was to give a sense of the "energy and violence of punk".
"With Sid, I found my war," Morris said. Morris firmly believes that Vicious had "star quality" but his damaged background made an early death almost inevitable.
"His problem was that at the age of 14, his mother gave him heroin. And it was his mother who gave him the heroin that killed him," he added.
---
SID – Superman is Dead by Dennis Morris
Dates: now until 15th July 2022
Venue: The Rock 'n' Roll Wall of Fame, 53a Neal Street. London. WC2H 9PJ
Price: FREE
Main photo of the Sex Pistols by Dennis Morris
---
Read more of the latest in punk
Punktuation Magazine For All Your Daily Punk News, Features, Interviews, Lifestyle and more!