In an exclusive interview, Glen Matlock shares what's next for him and what exactly are the chances of the Pistols ever touring again.
'The Glen Matlock interview', they said. 'Any chance you could do it via Zoom'? 'Sure', I replied, a confirmed virgin when it came to hosting cyberspace socials with strangers, albeit one that is known as part of a band whose musical and cultural influence stands credible comparison to the Mop Tops and the pelvis-thrusting, burger-snaffling King across the water.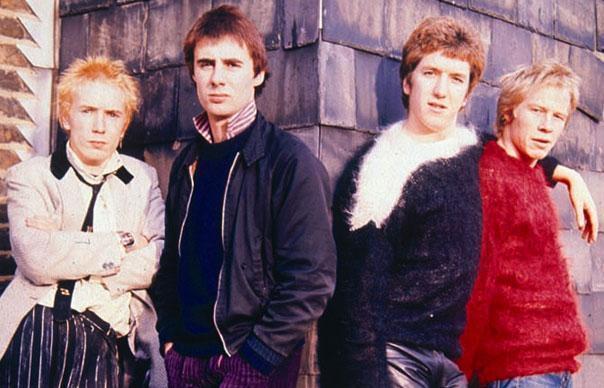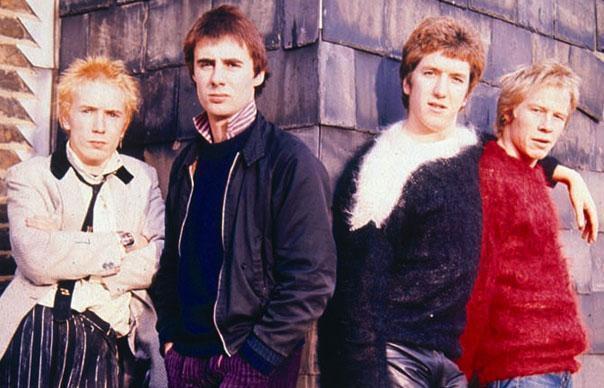 But come the appointed day and time, the only face filling my laptop's screen was mine. I wondered if, like me, my digital date had been over-egging his ease with this latest communication form.
But before I could type, 'Stand by your phone and I'll call you in five', the man himself Zoom-ed into view. Perched on the front steps of his home, being beamed via mobile phone.
Once it's established we can hear each other, Matlock heads inside, bemoaning his laptop's flat battery as he does so, hence his need for handheld communication.
Matlock turned 64 in August, but the crisp, greying barnet and cavalier-style goatee create a dashing demeanour to suggest he's wearing better than at least two of his former bandmates – but more of that later.
First, we must deal with matters of the day, and for the past six months, COVID-19 has replaced the weather as a very British conversation starter.
So…how's the pandemic treating you, Glen?
"Well, I was busy at the start of the year, then came the rumbling of this (virus) thing. The night before lockdown kicked-in I did a gig in Glasgow. People wanted to meet and greet me after the show and I was like (does 'keep away' gesture with hands) because I heard what was coming down the line."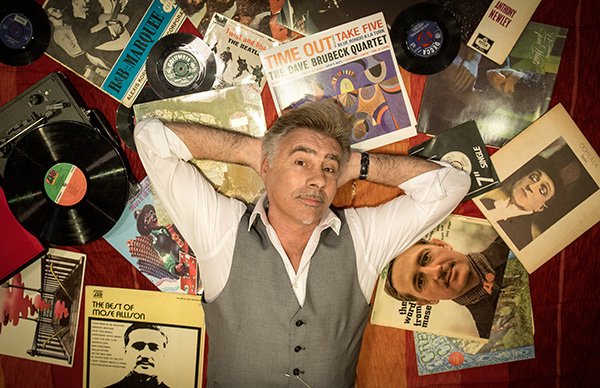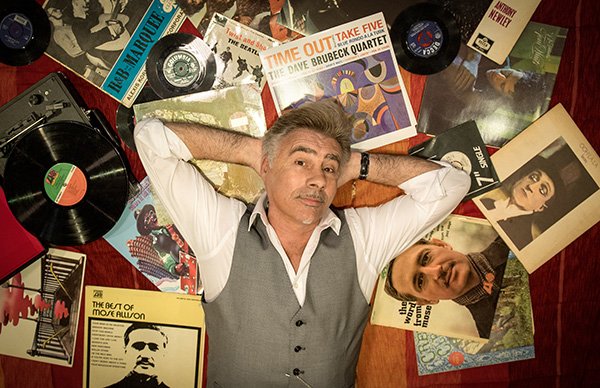 Matlock said a trip to the U.S – where he was due to open the Dropkick Murphys St Patrick's Day gig – was shelved due to the pandemic, along with a' dozen or so' acoustic shows. "I was gonna stay in the States, cos I've got a work permit, till the end of the year so I could sit-in on the mix of my new album in New York. But I've not been able to do any of that."
The as-yet titled album will be a follow-up to Matlock's 2018 solo debut, Good to Go. That record, like his latest, features Earl Slick's exorbitantly skilled hands-on guitar.
The former Lennon and Bowie wingman ended-up lodging with Matlock, when lockdown delayed the American's return home by a full three months.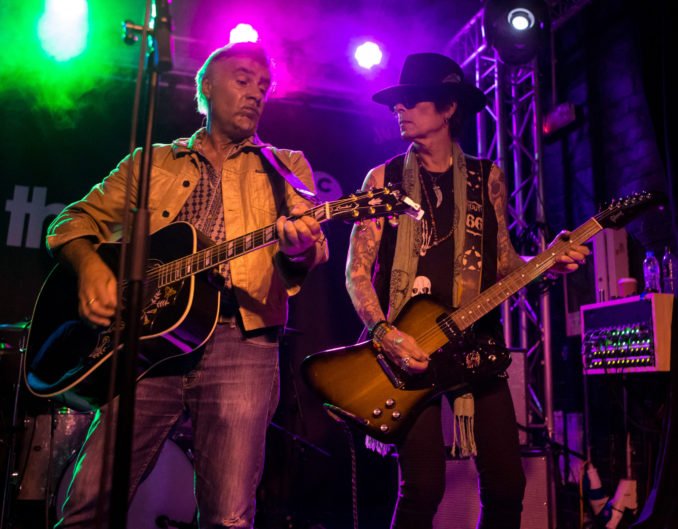 I put it to Matlock that there were worse people to be quarantined with, bearing in mind Slick's association with not one, but two sorely-missed musical deities. 'He must have a few stories to tell,' I ventured, emitting a note of envy.
"Yeah," Matlock concurred, before adding with a grin, "Except I've heard his stories a few times before." Warming to the theme, Matlock said Slick wasn't often given 'to going on about' his superstar pals.
"I met Bowie a few times. He could be quite affable and all that, but there was something about him. He had a sort of, 'don't fuck with me too much' air about him. Glen Matlock

Tweet
"But he did mention one interesting thing to me. He said when he worked with Bowie, although he got on fine with him, Bowie was always 'the boss'. But having worked with John Lennon a few years earlier, Earl said he considered Lennon a friend.
"I met Bowie a few times," Matlock added, admitting that he'd been 'in awe' of the self-styled Thin White Duke. "He could be quite affable and all that, but there was something about him. He had a sort of, 'don't fuck with me too much' air about him. I gave it a go, though," Matlock laughed.
Never Mind The Lockdown
Thanks to the pandemic times are particularly desperate for the music industry, with the majority of UK venues remaining closed and the summer festival circuit mothballed until 2021 – at least.
The enforced downtime might also have been an opportunity for Matlock to get writing a follow-up to 'I was a Teenage Sex Pistol,' a book released in 2012 giving his side of the band's story.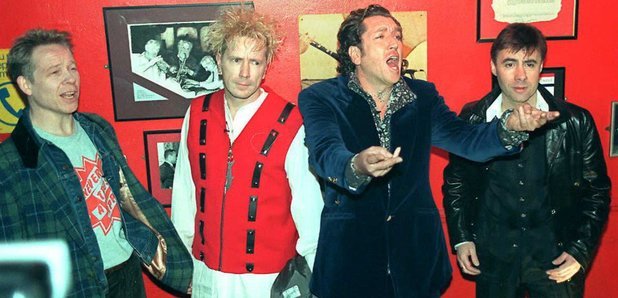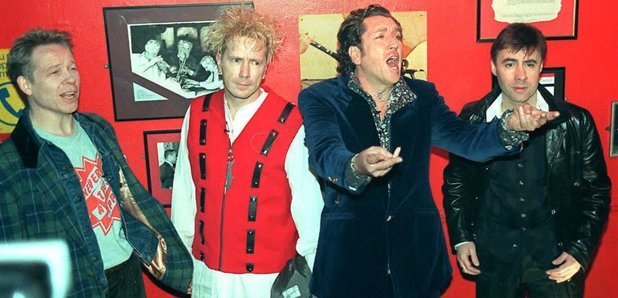 Whilst confirming that he did have further stories to tell about his post-Pistols career and the band's subsequent reunions, the tales may remain unwritten.
"I've said my bit on the Sex Pistols. I don't really wanna go there again."
Matlock is somewhat evasive when asked for an opinion about the other Pistols' autobiographical efforts.
"I've got it and I will read it one day, but I've been all the way through lockdown and I still haven't read it yet," he says of guitarist Steve Jones' beautifully blunt biog, Lonely Boy.
"I've said my bit on the Sex Pistols. I don't really wanna go there again." Glen Matlock

Tweet
Matlock, however, has even less to say about the latest John Lydon memoir, which is due for release next year.
At this point, the interview reaches its one and only uncomfortable juncture, with genuine good guy Glen seemingly unable – or most likely – unwilling to put a decent word in on behalf of his former singer.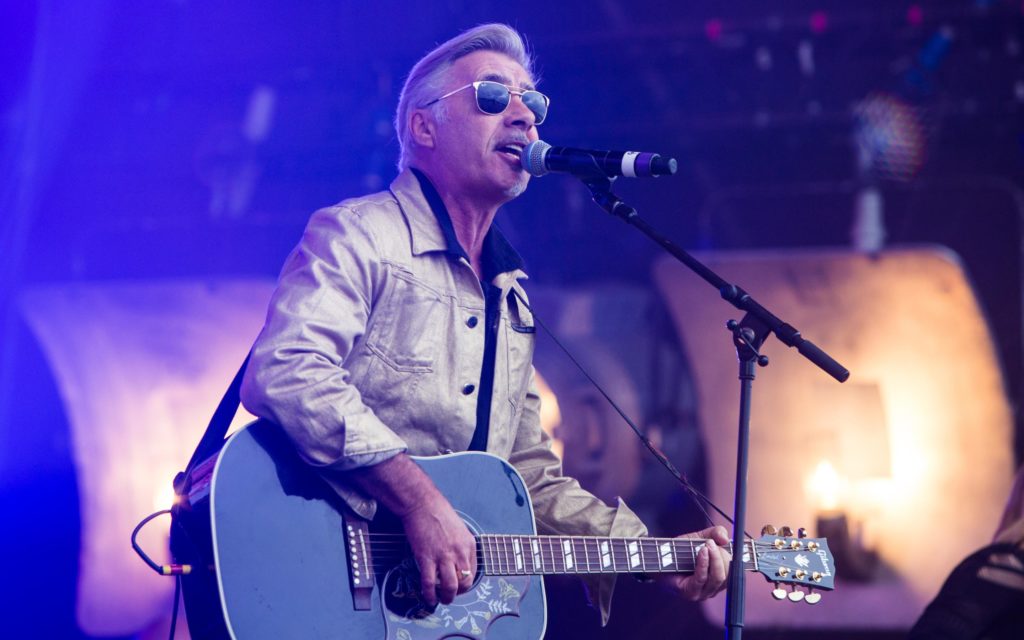 His answer to my enquiry as to whether Lydon's literary output held any interest for him is definite and deadpan. "None. What. So. Ever."
There's a few seconds of silence, followed by a semi shrug of the shoulders from Matlock, which I translate to mean, 'what else do you want me to say'?
"Heard it all before then, eh?" I proffer in relation to Lydon's increasing love of a print-based, self-serving rant about 'stuff'. Another tumbleweed moment follows before Matlock offers a weary, "Yep."
Lydon and Matlock have well-documented 'history'. They didn't get along at the height of Pistols mania, a beyond-the-repair situation which saw Matlock quit the band in 1977 before the release of Never Mind the Bollocks.
Years later, and most notably in the run-up to the original Pistols' first reunion in 1996, Lydon and Matlock would separately admit that unbeknown to them at the time, their conflict had been fuelled by a behind-the-scenes whispering campaign engineered by McLaren in order to pit the two against each other.
The original Pistols' comeback tours – there have been four in total – have passed-off with far less controversy. Although rumours that relations between Lydon and his bandmates had strained to breaking point on their most recent outing in 2008 appeared to be confirmed when in 2017, Jones revealed in a Rolling Stone interview that he hadn't spoken to the singer since that tour.
"I've got no resentment toward him. It's just our marriage went wrong and we got divorced. You don't want to speak to your ex-wife, do you?" Jones told the magazine. The lingering ill-feeling cast doubt on any future comebacks.
But Matlock said ructions and rancour were merely par for the course when the Pistols hit the road. "I'm a glutton for punishment," he said. "The atmosphere on the last tour wasn't dreadful. Arguments, tension and that sort of thing are part of life's rich tapestry and in a perverse way, keep things interesting."
Bodies
If old wounds need to heal for the Pistols to fire again, then so do matters relating to their physical shape. The band whose music and attitude convulsed the press and establishment echelons during punk's late-1970's peak, are no longer in the rudest of health themselves.
Pictured during a rare public outing in 2018, a hugely-overweight Lydon was dubbed 'Johnny Glutton' by scurrilous sections of the tabloid press. Matlock said the singer's family issues were a likely cause of his weight gain.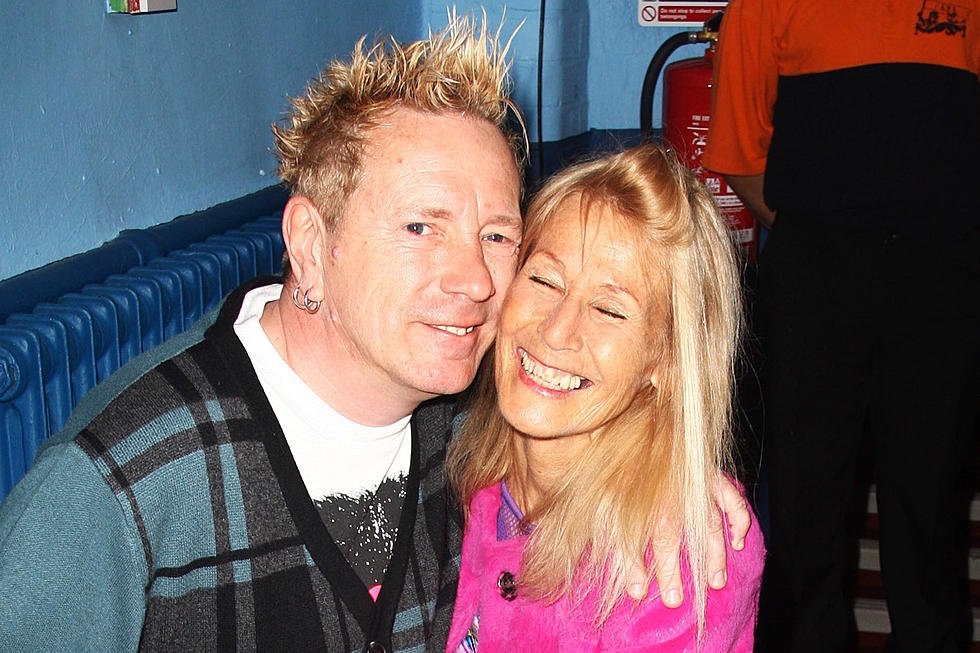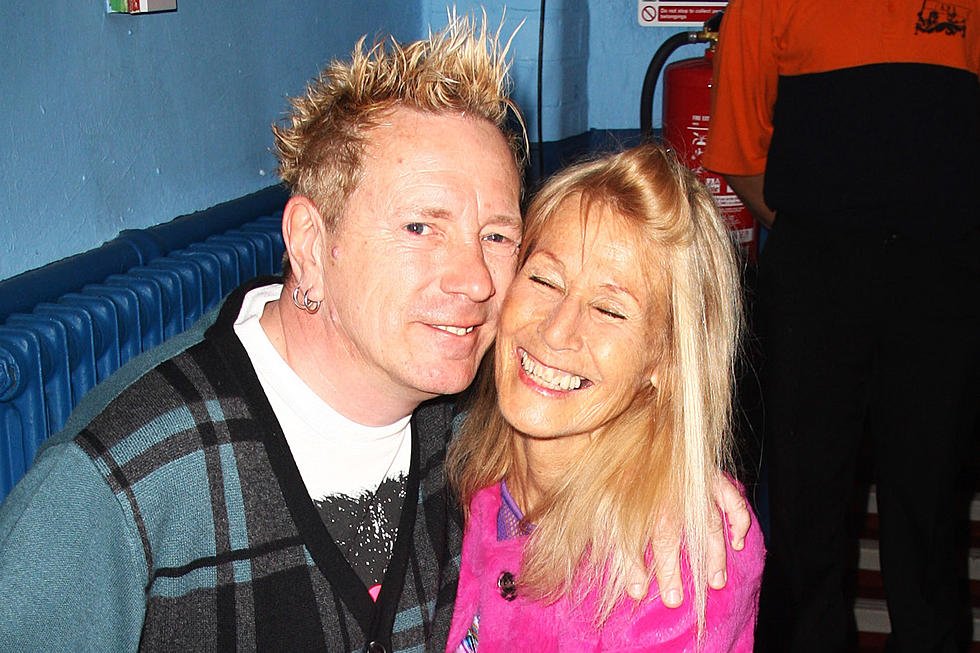 Matlock says his own back problem "comes and goes'" and of Steve Jone's heart attack he admits: "I haven't spoken to Steve for a while. But I when I heard he'd been taken ill I sent him my best wishes through a mutual friend."
Only drummer Paul Cook, who like Matlock remains true to his London roots, seems to have escaped the Pistols' decline into ill health.
"I haven't seen Paul for a while, but he's the one I'm most in touch with out of all of the band," Matlock says.
Before laying the Pistols enquiries to rest, I couldn't help but wonder if Matlock felt a sense of quiet satisfaction at the way life had turned out since his very public split from a band.
From his immediate post-Pistols outfit the Rich Kids, to a host of ephemeral and longer-lasting 'projects' such as the Philistines, and Flying Padovanis, along with tours and guest appearances ahoy with notables from all music eras including Iggy Pop, Sylvain Sylvain and, Primal Scream, Matlock's creative wheels have never stopped turning.
'What you are Glen, is a survivor,' I say, in a knowingly exaggerated display of profundity.
"I've done loads of projects that no one's ever heard about. If someone has an idea, my attitude is 'let's go with it', cos you never know what's gonna come of it." Glen Matlock

Tweet
"I've always wanted to be a working musician," he said. "Clem Burke's a friend of mine and even though he's still drumming with Blondie, he said just to go out and do a gig is an achievement in itself when you reach your 60s."
"I also find saying 'yes' to things, within reason, leads to other positive things happening.
"I mean, I've done loads of projects that no one's ever heard about. If someone has an idea, my attitude is 'let's go with it', cos you never know what's gonna come of it."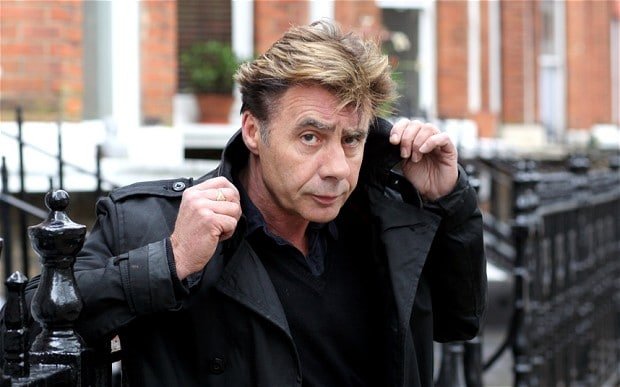 Corona virus issues permitting, 2021 will see Matlock 'grafting' to promote his new album, which also stars Stray Cat Slim Jim Phantom on drums and the Blockheads legendary bassist Norman Watt-Roy.
According to Matlock, the latest record is more soulful than its rock/alt-country predecessors. But traditionalists fear not: his influences remain staunchly tied to the past.
Radio Silence
Blackballed by mainstream music radio as a Pistol on account of the band's 'unsavoury influence' on the nation's youth, Matlock fears the number of candles on his birthday cake is now a barrier to greater exposure.
"England is really ageist when it comes to artists getting songs played on the radio and stuff. I bumped into Kevin Rowland recently on an anti-Brexit march. When I asked him what he'd been up to, he said he'd been cold-calling for the Labour Party. I asked if he'd been doing any playing and he told me the last album he'd made couldn't get any radio – nobody would play it – even though it had been well-reviewed. So if the guy from Dexys can't get any airplay, what can you do?"
No Future?
Despite the ongoing battle to get his music heard, Matlock, says he'd like to team-up again with a couple of old-stage heroes of his – Rolling Stoner Ronnie Wood and Small Faces/Who drummer Kenney Jones.
"But I can't really see that happening. They're both a bit older now and they've other things going on. But the phone will ring, and something else will turn up."
---
More Glen Matlock
---
Like this? You might enjoy…