Drumroll, Please! Meet 10 Punk Tub-Thumpers Who Beat All The Rest!
Welcome to the "un-definitive" guide to the top ten punk drummers of all time. Look, before you jump down our throats because your favourite drummer isn't on the list below, you need to give us a break! Choosing just ten drummers from the vast pool of punk talent is no easy task.
We understand that great drummers such as Blink 182's Travis Barker, The Stranglers' Jet Black, and Janet Weiss from Sleater-Kinney maybe should have been in this top ten (sorry, we should have given a spoiler alert there) and perhaps Blondie's Clem Burke shouldn't have been anywhere near the top ten, but, you know, shit happens, and you'll get over it. 
Anyhoo! Go grab your drumsticks and let's embark on a journey through the skin-beating world of punk drummers… 1-2-3-4!
Tommy Ramone: The Beat that Started it All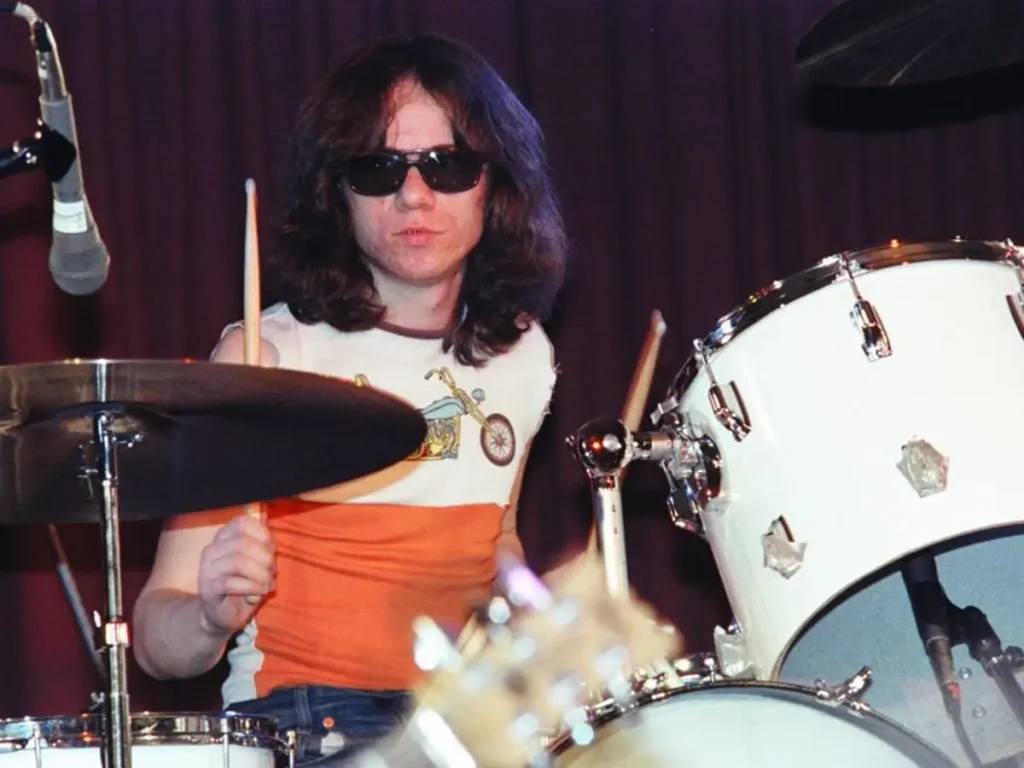 Tommy Ramone, born Tamas Erdelyi, is widely regarded as the inventor of the quintessential punk beat. As the original drummer for the Ramones, Tommy's stripped-down, no-frills drumming style set the template for punk drummers to come. Despite not being the most technically skilled drummer, Tommy's relentless energy and cutting sound made him a driving force behind the Ramones' iconic sound. Tracks like 'Blitzkrieg Bop' and 'I Wanna Be Your Boyfriend' showcase his signature punchy and heavy beats and his talent as a songwriter. Tommy Ramone's contribution to punk drumming cannot be overstated.
Jerry Nolan: Swing and Style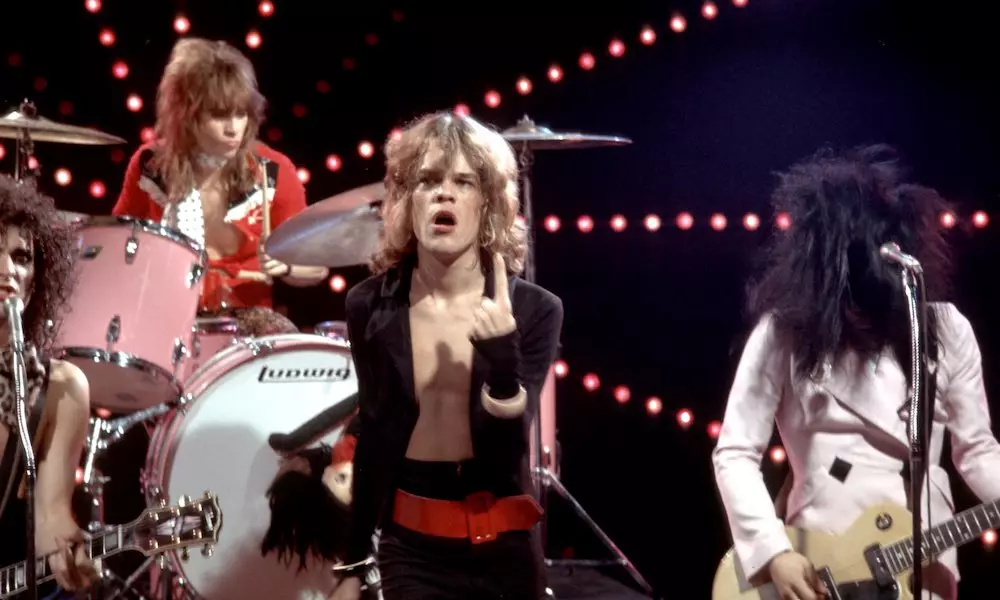 Jerry Nolan, drummer for the New York Dolls and the Heartbreakers, brought a unique swing and musicality to the punk rock scene. Inspired by jazz drummer Gene Krupa, Nolan combined elements of rock 'n' roll and jazz to create a more melodic and dynamic approach to punk drumming. His grooves were infectious, and his fills were tasteful and inventive. Songs like The Dolls' 'Personality Crisis' and The Heartbreakers' 'Chinese Rocks' highlight Nolan's ability to infuse punk rock with a touch of musical sophistication. Jerry Nolan's swing and style set him apart as one of the most distinctive punk drummers of all time.
Scott Asheton: The First Punk Drummer
Scott Asheton, drummer for The Stooges, is often credited as the first punk drummer. With his aggressive stomp and wicked syncopations, Asheton laid down massive grooves that propelled Iggy Pop's wild stage antics. His thuggish style and driving rhythms provided the foundation for the Stooges' raw and primal sound. Tracks like 'Search and Destroy' and 'I Wanna Be Your Dog' showcase Asheton's ferocious groove and his ability to create a wall of sound with his thunderous drumming.
Paul Cook: Power and Majesty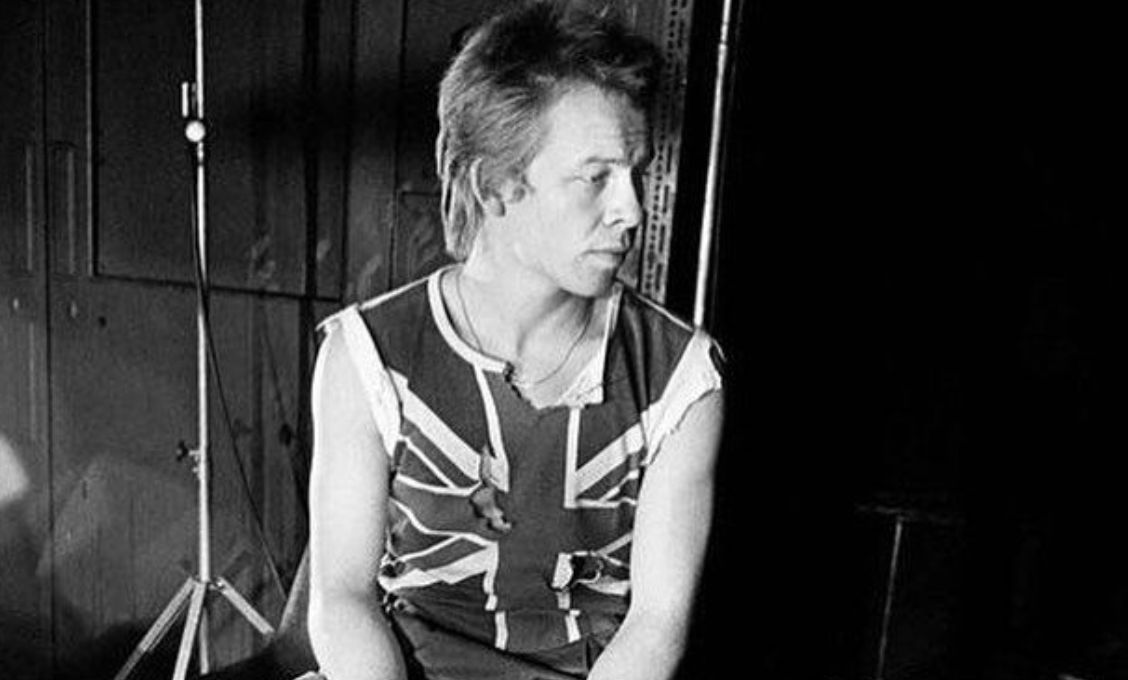 Paul Cook, drummer for the Sex Pistols, and The Professionals, brought power and majesty to the punk rock scene. His hard-thumping and meat-and-potatoes style of drumming provided the backbone for the Pistols' explosive sound. Cook's ability to hit the drums hard and his no-holds-barred approach to recording gave the band their powerful sound. Tracks like 'God Save the Queen' and 'Anarchy in the UK' showcase Cook's fierce energy and his commitment to making the music sound great. Paul Cook's drumming was undoubtedly an essential component of the Sex Pistols' iconic punk sound.
Clem Burke: Energy and Showmanship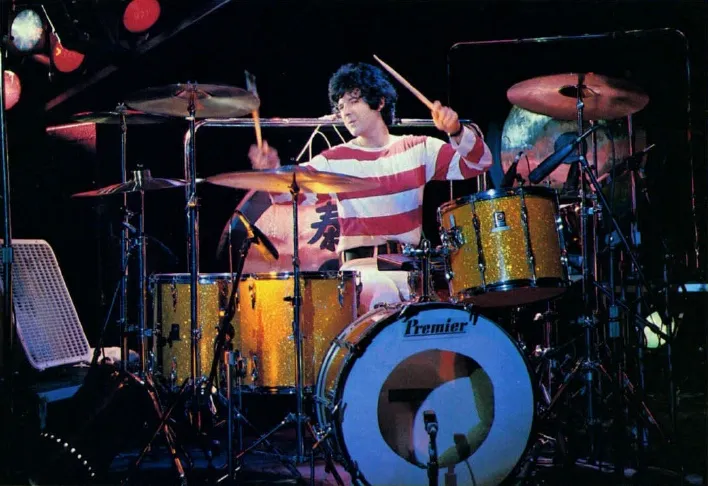 Clem Burke, drummer for Blondie, is known for his energy and showmanship behind the kit. His fantastic grooves and infectious beats helped propel Blondie to superstardom. Burke's drumming style perfectly complemented the band's blend of punk, new wave, and pop sensibilities. Tracks like 'Heart of Glass' and 'Call Me' highlight Burke's ability to create catchy and danceable rhythms while maintaining a punk edge. 
Topper Headon: The Versatile Virtuoso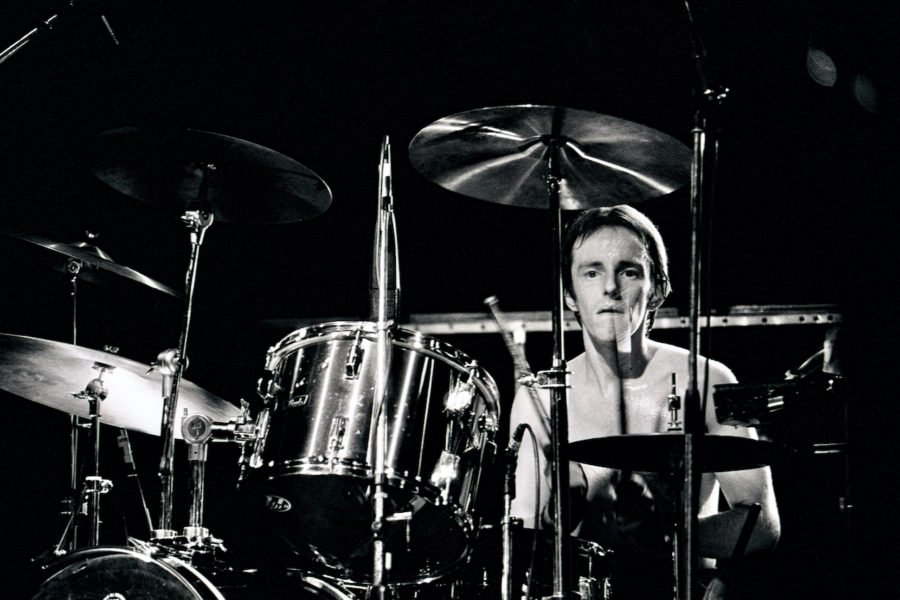 Topper Headon, drummer for The Clash, brought versatility and virtuosity to punk drumming. With his background in soul and jazz, Headon was able to assimilate a wide range of styles, from reggae to funk to rockabilly. His ability to seamlessly transition between genres and his solid rhythmic foundation helped The Clash explore new sonic territories. Tracks like 'London Calling' and 'Rock the Casbah' showcase Headon's ability to blend different musical influences. Topper Headon's drumming prowess and versatility made him a true innovator in the punk scene.
Rat Scabies: The Wild Card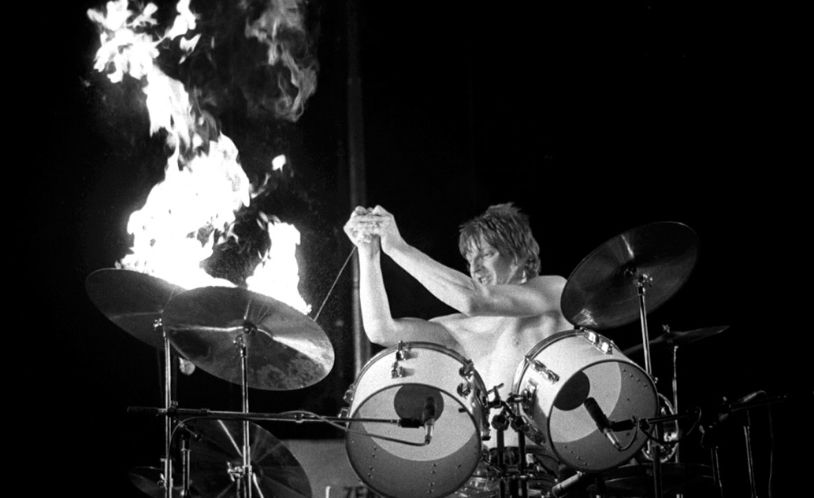 Rat Scabies, drummer for The Damned, brought a wild and unpredictable element to punk drumming. Known for his unconventional drumming style and larger-than-life personality, Scabies was a true rebel behind the kit. His explosive rolls and fills powered every Damned tune, adding a sense of chaos and unpredictability to their sound. Tracks like 'Neat Neat Neat' and 'New Rose' showcase Scabies' relentless energy and his ability to push the boundaries of punk drumming. Rat Scabies' unique approach to the drums truly made him a standout drummer.
Sandy West: The Female Force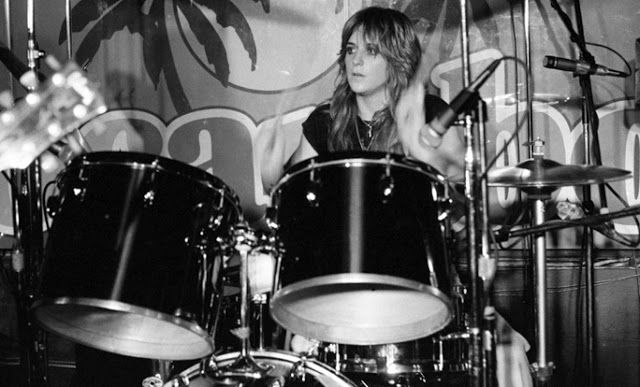 Sandy West, drummer for The Runaways, broke barriers as one of the few female drummers in the punk rock scene. Her powerful and precise drumming style helped propel The Runaways to success and paved the way for future generations of female drummers. West's energetic beats and solid rhythms provided the backbone for the band's rebellious sound. Tracks like 'Cherry Bomb' and 'Queens of Noise' showcase West's ability to deliver hard-hitting and infectious drumming. Sandy West's trailblazing spirit and formidable drumming skills made her an inspiration to aspiring female punk drummers.
Earl Hudson: The Rhythm Machine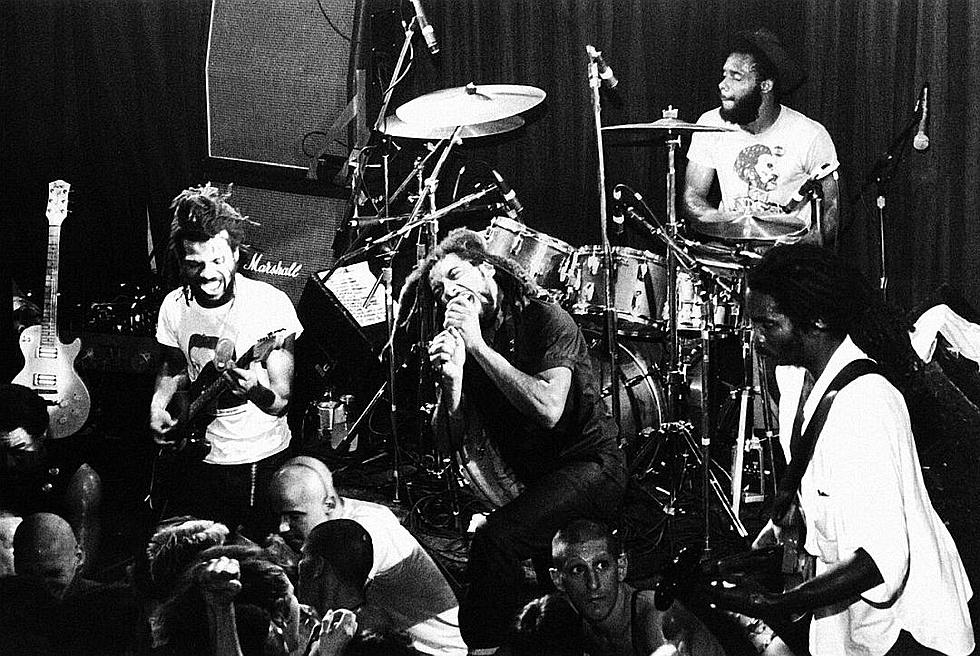 Earl Hudson, drummer for Bad Brains, brought a unique blend of punk, reggae, and hardcore to his drumming style. Known for his lightning-fast beats and tight rhythms, Hudson's drumming propelled Bad Brains' frenetic sound. His ability to seamlessly transition between different genres and tempos made him a force to be reckoned with in the punk rock scene. Tracks like 'Pay to Cum' and 'Banned in D.C.' highlight Hudson's powerful and precise drumming, showcasing his ability to fuse punk and reggae influences.
Josh Freese: The Punk Session Master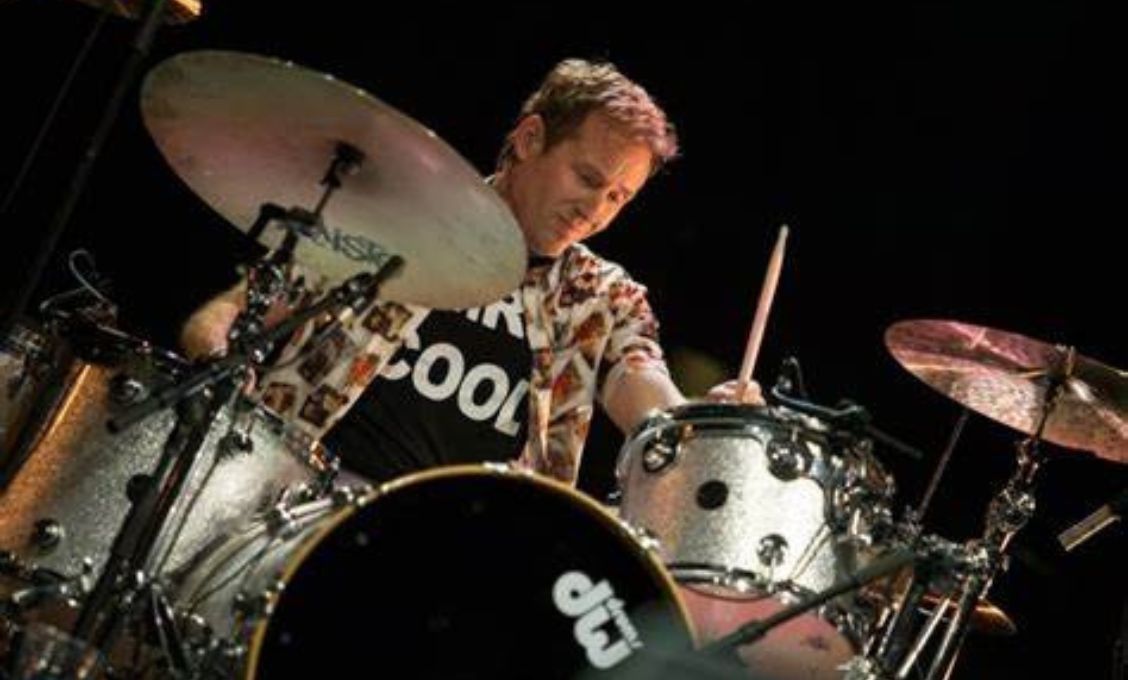 Josh Freese, drummer for The Vandals, Devo and now also The Foo Fighters is also a renowned session musician and has played on Suicidal Tendencies album The Art of Rebellion in 1992, 'The Young and the Hopeless' by Good Charlotte, Fallen by Evanescence, and Let Go by Avril Lavigne.
He brought technical skill and versatility to punk drumming. His fast and nifty drum grooves for The Vandals showcased his punk drumming credentials. Beyond punk, Freese's ability to play multiple genres, from rock to pop to hip-hop, made him an in-demand session drummer. Notable albums Freese appeared on as a session musician in the 2010s include Bruce Springsteen's High Hopes, Katy Perry's Teenage Dream, Kelly Clarkson's Stronger,  Crazy Love by Michael Bublé., and Lana Del Rey's Norman Fucking Rockwell!
Josh Freese's technical prowess and adaptability have cemented his status as one of the top punk drummers of all time.
Need more Punk In Your Life?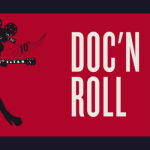 Punk News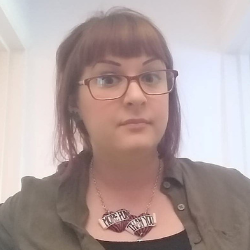 In it's 10th year, the Doc'N Roll Film Festival is celebrating a decade of inspiring, entertaining and vital films about the musicians we love.
Read More »
I'm a London born and bred music journalist, a mediocre bass player and the occasional strummer of the guitar. In the '80s I worked in recording studios and made a few records you'd probably recognise. I have written a couple of books and made the odd media appearance as a music commentator. I now call Brisbane home.