Aussie pop-punks release their latest single 'Ring' as a reminder to keep your creative spirit alive despite all the odds.
Having demonstrated their sonic versatility with late 2021 single Soak, Brisbane's Waxflower are today thrilled to continue their journey into a new era with their brand new track Ring.
With Soak debuting a darker, heavier direction for the pop-punk quartet, Ring arrives as its brighter, pop-laden sibling, still embracing electronic elements while delivering nostalgic sounds of 2000s pop and a soaring, hook-driven chorus.
Waxflower frontman Tristan Higginson reveals that the new single "is a self-affirmation. A reminder to myself that it's worth fighting odds, industry and enemies to keep my creative passion alive."
"I almost gave up on music before Waxflower. Questioning my ability at the backend of a decade of failed projects and crumbling under the weight of panic disorder, I recorded a demo as a last-ditch effort to get something started. A year and a half later I was playing with my heroes, beginning to do the things I'd always dreamed. It's me trying to calm the insecurities that keep me from putting myself on the line creatively.
"Don't let your insecurities get in the way of where you want to be."

Their previous single Soak followed on from the band's heart-on-sleeve 2021 debut EP We Might Be Alright . The track caught the attention of both domestic and international media. Plenty of playlist support followed suit, with Spotify adding the track to Rock Out, The Punk List, and major playlist Pop Punk's Not Dead, alongside the platform's viral alternative playlist the locker. 'Soak' has also dominated Amazon Music's alternative playlists, with additions to Punk Scene, Fresh Rock, and Breakthrough Alternative.
Waxflower's new track Ring is out now via Rude Records.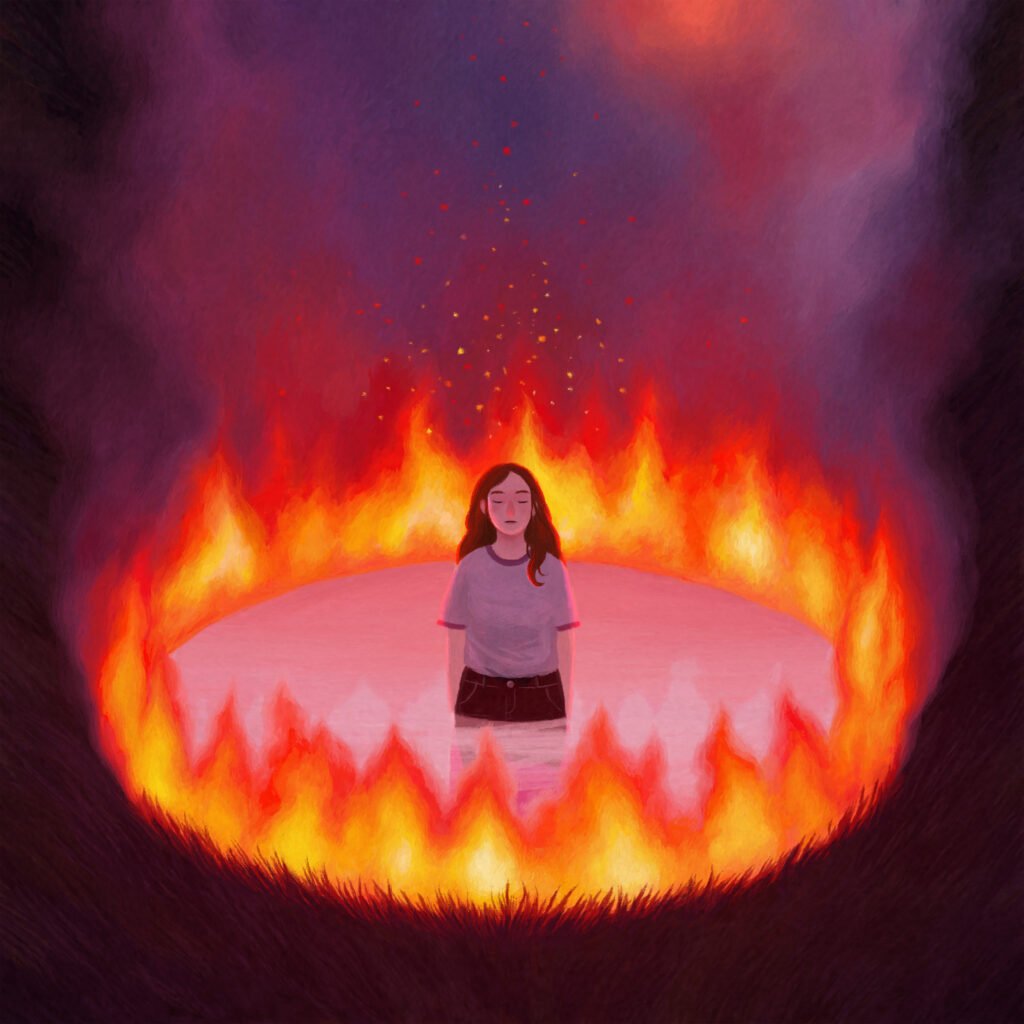 ---
Follow Waxflower on socials for more…
---
Need some more punk in your life?
Punktuation Magazine For All Your Daily Punk News, Features, Interviews, Lifestyle and more!