San Diego surf/skate punks release new video for latest track.
San Diego surf/skate punks Wanted Noise have dropped a music video for their latest single Clench. The video was filmed, directed and edited by Matthew Fitzpatrick. The band have announced their new album 'Next Generation', which will be out soon via Surf, Skate, Punk Records.
Suryendra Sherman (guitar/vocals) says, "Clench is about clenching your fists and pushing through when life gets hard. It's about the celebration when your hard work finally pays off. Originally written by our bassist Jin in the early days of our band around late 2014, this song has been re-written over and over again and turned into collaborative work, with each member of the band contributing significantly to the songwriting process."
Wanted Noise are a bunch of loud, obnoxious, and handsome dudes who love to play distorted instruments in cool places. Bringing back that SoCal punk sound with a twist and shake of today's modern hits. They'll play venues, bars, backstage, backyard, your home, garage, next to your pool, in your pool, wherever the sun sets.
You can catch Wanted Noise live next month performing at The Mint – Los Angeles on 12 March.
Wanted Noise are Suri Sherman (Guitar/Vocals), Jin Salamack (Bass/Vocals), Caleb Adkins (Guitar/Vocals) and Taylor Wagner (Drums).
Clench is out now on all streaming services.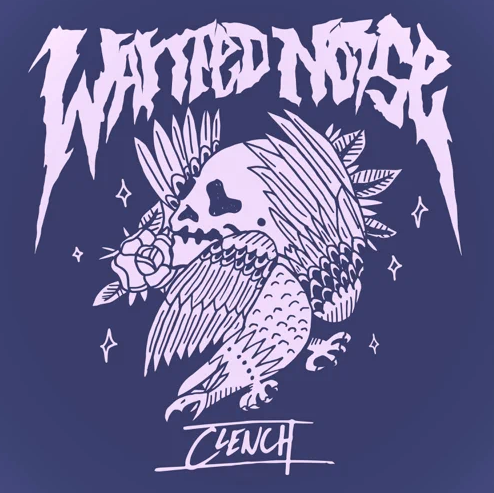 ---
Follow Wanted Noise on their socials
---
Read more of the latest in punk
Everyone should have a soundtrack playing loudly in the background of their life. I was born moshing to my own beat and have never swayed from my love of music. Spreading my passion through the written word is my soul's purpose. My punk heart beats loudly with the rhythm of my rock soul. I plan to continue to mosh like no one gives a shit.
Click on Tracey's photo for more of her articles!