UK cosmic punks announce tour dates and third album to drop September 2022.
London punk favourites WACO are delighted to reveal that their forthcoming third album, ROCK SPIRIT ABSOLUTE JOY will be released on 2 September 2022 via Gallows' label Venn Records (Bob Vylan, Witch Fever, WARGASM).
Alongside the news, the band have revealed a video for their unbelievable (but 100% true) new single Barry Gibb Was My Landlord, which is released on 20 July 2022 on all good digital service providers.
Guitarist James Robinson comments on the remarkable origin of the track: "​​Barry Gibb Was My Landlord is our ode to an icon. Barry isn't just a great songwriter; he's a pretty good landlord, too. When I lived in Manchester, he made sure the rent on the old Bee Gees childhood home was affordable for skint musicians. In a cruel, capitalist world that stifles any creativity it can't commercialise, it's hard for artists just to stay alive. Barry is one of the good guys. Cheers mate. We've put you on the guest list."
Produced by Steve Sears (aka the King of Watford™), WACO's forthcoming third album Rock Spirit Absolute Joy, was recorded at Monolith Studios; "the best heavy metal studio in London" effuse the band.
"Steve managed to get the very best out of us," they say of the process. "We've created all of our releases with him because we just love working with him so much. He is a talented, compassionate and supportive bloke, and he welcomes our freewheeling, excitable and sometimes confusing approach to songwriting. Above all, he truly understands what we're trying to do with this band."
Consistently pushing the boundaries of punk as a genre, Rock Spirit Absolute Joy sees WACO taking their "nothing is off the table" approach to genre experimentation from previous album Hope Rituals to another galaxy.
"We channelled all the things that we love about each other and love about rock music in this album," explains frontman Jak Hutchcraft. "The album title, Rock Spirit Absolute Joy, is a good indicator of where our heads were at. We got the title from one of our fans, Mary, who had written those four words in the comments section of one of our music videos.
"It hit us like a ton of bricks. She'd bookended the phrase with lightning bolt emojis and it resonated with us in ways that I don't think she anticipated. With that in mind, we then wrote these ten songs to celebrate life, communicate our emotions and be true to those four words and everything they meant."
The quintet have also announced a run of September 2022 UK headline tour dates supporting the new album. Following a raucous appearance at Manchester Punk Festival earlier this year, the band will play a short run of July 2022 headline dates, including an appearance at Wonk Unit's WONK FEST in London.
WACO 2022 UK Tour Dates

28.07.22 – Bridgwater – Cobblestones
29.07.22 – Luton – Castle Tavern
30.07.22 – London – The Dome (Wonk Fest w/ Wonk Unit)
31.07.22 – Newport – Le Pub
03.09.22 – London – Wacky Barber Shop
04.09.22 – Brighton – Prince Albert
05.09.22 – Kingston – Fighting Cocks
06.09.22 – Manchester – Gullivers (w/ Nervus)
07.09.22 – Lancaster – The John O'Gaunt 
08.09.22 – Birmingham – Subside
09.09.22 – Lowestoft – The Globe
10.09.22 – Jersey – Victoria Tavern
Tickets are on sale HERE
ROCK SPIRIT ABSOLUTE JOY is available to preorder now on limited edition Pink Cadillac 12″ vinyl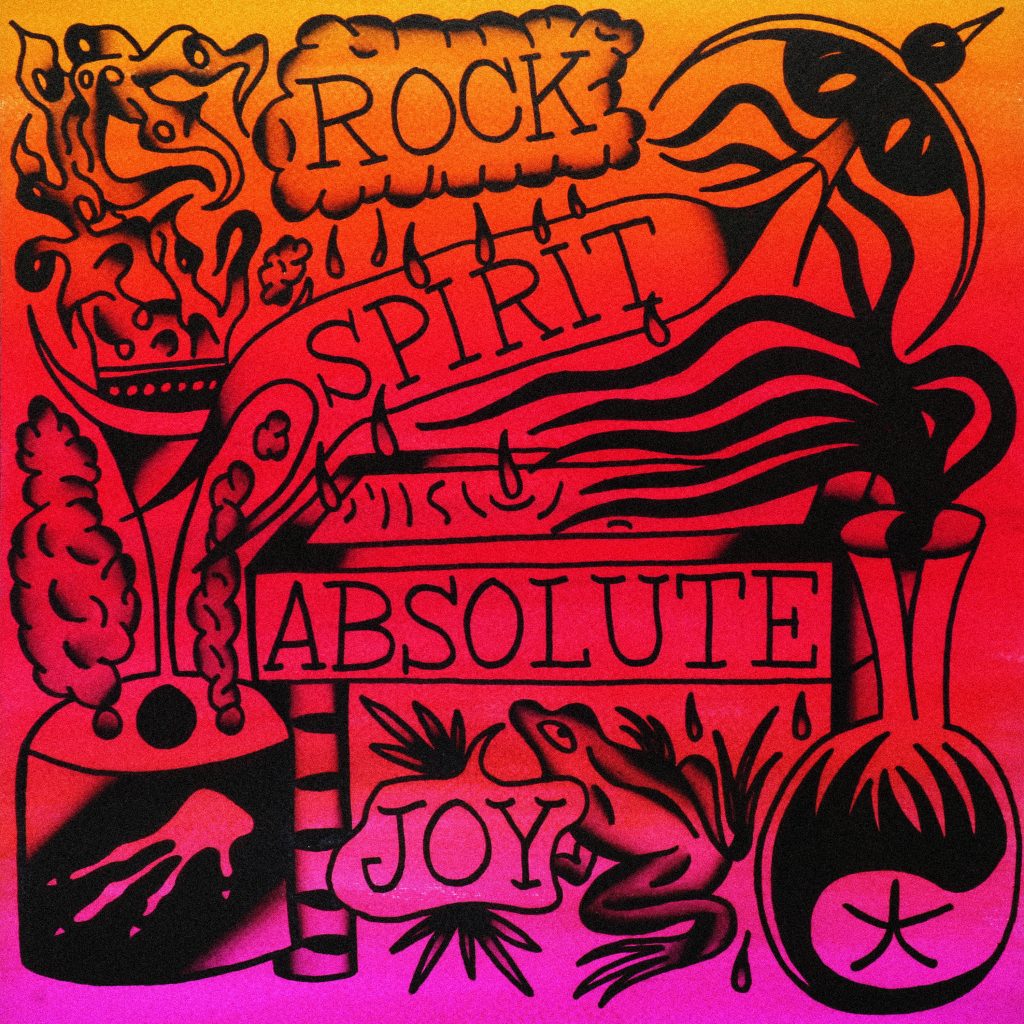 ---
Want More WACO?
---
Need more of the latest in punk?
Punktuation Magazine For All Your Daily Punk News, Features, Interviews, Lifestyle and more!