Following a raucous appearance at Manchester Punk Festival last month, London cosmic punk favourites WACO drop their video for their new single 'Hardships Will Happen'.
The track is the latest to be taken from their forthcoming third album released Autumn 2022 via Gallows' label Venn Records (Bob Vylan, Witch Fever, Static Dress, WARGASM).
Commenting on the track, frontman Jak Hutchcraft says: "This song is about a lesson we learned early on; things don't always go to plan. When stuff goes pear-shaped we find ourselves self-doubting and soul searching. We are massive advocates for mindfulness in our band and that has helped us be resilient in the face of adversity.
"When hardships happen we try not to react emotionally and in the moment, but to take a step back and decide what is the healthiest way to respond, move forward and learn from it.
"The story of the music video is one of life imitating art. We had a well-crafted plan for a music video—think Mad Max meets The Warriors—but the universe had other plans. On our way to the location, our van dramatically broke down. As the AA told us they wouldn't reach us before nightfall our hope for the movie began to dissipate. Instead of giving up, however, we grabbed the camera, walked to a nearby beach and began filming."
True to form and in the spirit of the new single, over the past 24 months the band continually defied the pandemic's pitfalls and rounded out 2021 on a bumper string of live dates with Wife Swap USA, The Wildhearts, Snake Eyes and more, time and time again proving just what a dedicated, indomitable, and hardworking force for good they are on the UK punk circuit.
Originating from the weirder nooks of the UK (North Yorkshire, Jersey and Teesside) WACO are ably fronted by their enigmatic 'high priest' frontman Jak Hutchraft, himself a gonzo journalist and broadcast regular for the likes of VICE and Kerrang! Magazine, and now presenter of the Human Magic podcast: a series of conversations with creatives, thinkers, believers and dreamers, centred around ideas and experiences, helping to navigate this weird and wonderful life.
A band that knows more than most about hardships, WACO's second album Hope Rituals was released in 2020 to critical acclaim and was the first to feature bassist James Robinson, who joined the band after the tragic loss of their dear friend Chris Cowley in 2018. While much of their previous 2019 album Human Magic served as a method of healing for the band, their latest offering looked optimistically to the future and a hope of better days. 
In the last few years the band have selflessly and admirably put their money where their mouths and ethics are, and have helped countless charitable causes with the profits from their releases, including Beyond Equality, NHS Charities Together, and the Stephen Lawrence charity Blueprint.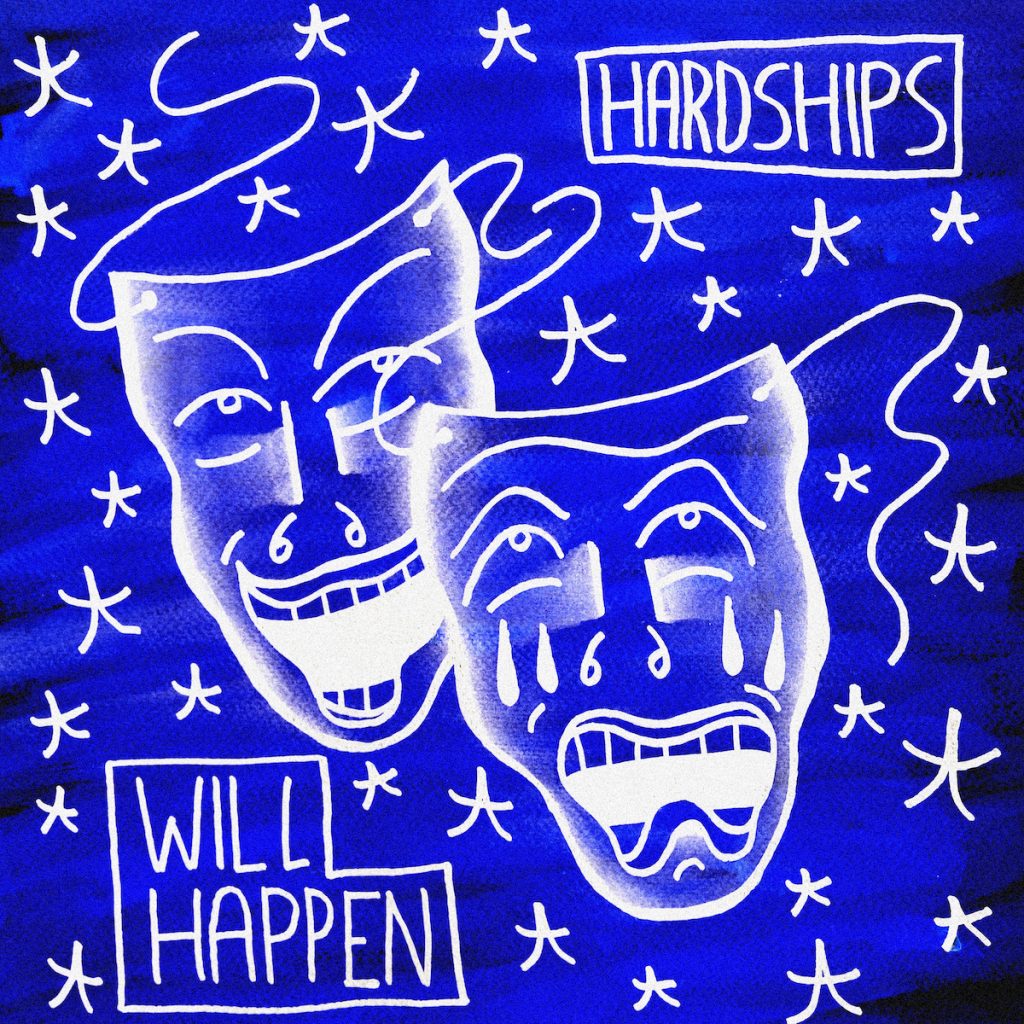 Hardships Will Happen is out now on all streaming services
---
Want More WACO?
---

Need more punk in your life?
Punktuation Magazine For All Your Daily Punk News, Features, Interviews, Lifestyle and more!