Bringing a whole load of good vibes with their melodic hardcore, Values Here's debut album is PMA all the way.
The debut LP from Values Here- 'Take Your Time, I'll Be Waiting' is out today.  The band are continuing the tradition of PMA hardcore by writing anthemic punk tracks that inspire optimism, community and empowerment. 
PMA hardcore is a particular subgenre of the wider hardcore movement which explicitly espouses those values that foster a sense of positivity, solidarity and strength through adversity. Originally seen coming through the 1980s US hardcore scene, numerous bands continue to keep these values infused in their output and Values Here are a modern example of a band who believe in the positive potential of music. 
Led by Barcelona-based vocalist Chui and legendary guitarist John Porcelly (Youth Of Today, Shelter, Judge), Values Here have crafted 13 anthemic, energetic songs to shout and dance along with.
The album itself is optimistic and hopeful, keeping forth a positive mental attitude mindset.  The band- rounded out by by bassist Tim Brooks (Bold) and drummer Vinny Panza- have been able to create a dynamic sound with songs that would fit on the radio as much as they would connect with jumping around in a mosh pit.
We've had a taste of the album with singles 'Will Be Tomorrow' and 'Do You Know Why?' and vocalist Chui expands on what we can expect in the rest of the album:
"I always thought that music has the power to heal and help, and my purpose has always been to be a good influence with the words I sing.
Nowadays there's so much negativity everywhere and I'm done with that. I want to spread happiness, telling people that they are capable of achieving everything they want. Listening and singing along with uplifting words makes this life better, or at least it works for me! Bring me the PMA!"
Values Here has been a long time in the making, with Chui and Porcell first meeting years ago at a Shelter show in Chui's hometown of Barcelona, Spain. A somewhat-joking conversation of the two forming a band ensued and Chui continued to follow-up with Porcell on social media until one day during the pandemic, he decided to send her some unused demos and she came back the next day with 'Will Be Tomorrow' complete with several vocal tracks and harmonies.
From there the pair spent a year writing songs and narrowed it down to what would eventually become the thirteen tracks on 'Take Your Time, I'll Be Waiting'.
PMA is here to stay so get your hands on the new album 'Take Your Time, I'll Be Waiting' HERE.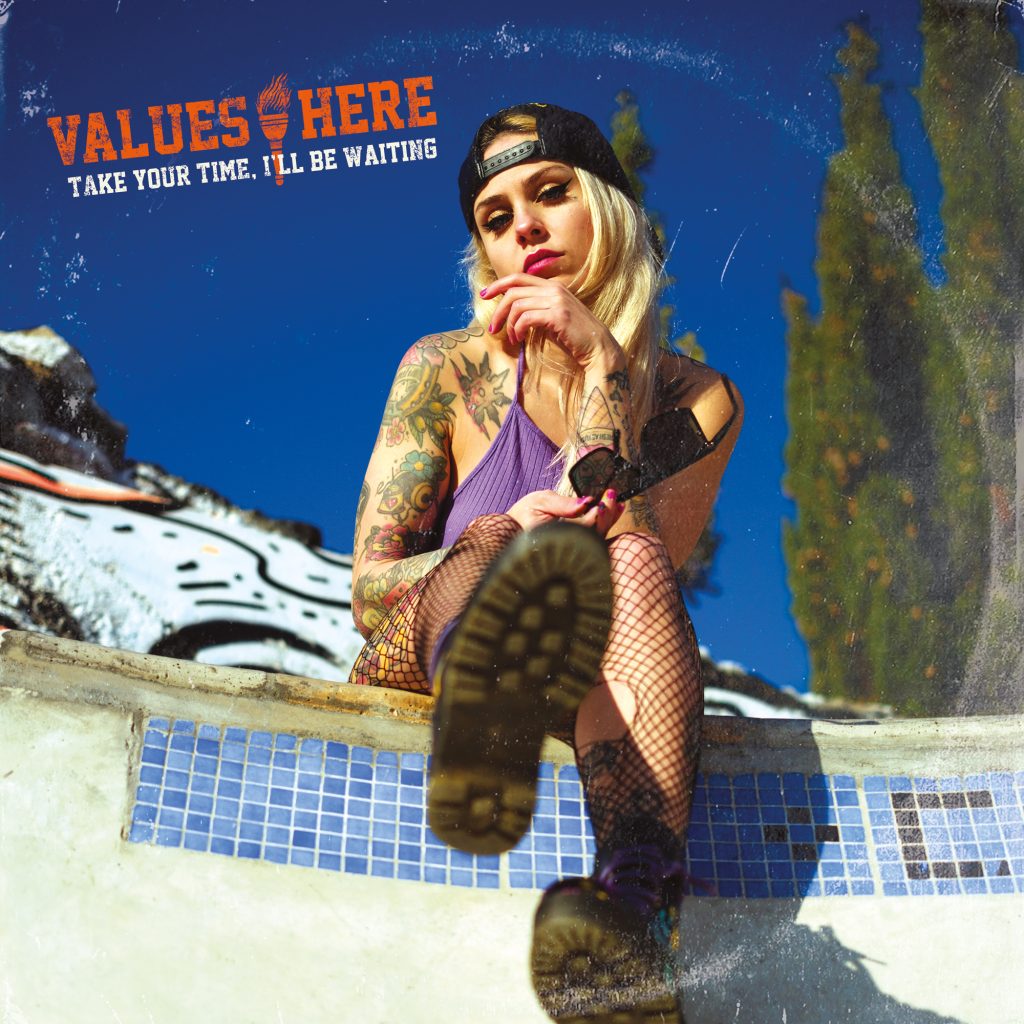 Main Photo Credit: Bernard J Hunt
Will Be Tomorrow
Bring Me The PMA
Feeling Down
Do You Know Why
It's Your Business Not Mine
We Get Stronger
Don't Dig It Up
Earthlings
Lift Your Head
I Will Forget
Victory
No One's Left Behind
Last Forever
Follow Values Here on Their Socials
Need more Punk In Your Life?
New Releases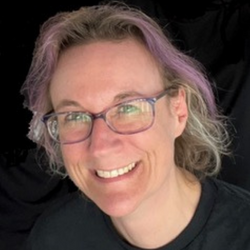 Those loveable Punk funsters The Sensible Gray Cells return with a suitably seasonal single, complete with a crazy video shot at the beach last summer.. <br
Read More »