Female-led group's fierce music fuels resistance against Russian aggression.
The Guardian recently interviewed Death Pill, Ukraine's renowned female punk band, as they prepare for their inaugural European tour. Fueled by their opposition to Vladimir Putin and the invasion of their country, lead vocalist and guitarist Mariana Navrotskaya channels her anger and rage into their music. The trio, consisting of Navrotskaya, bass player Natalya Seryakova, and drummer/backing singer Anastasiya Khomenko, will perform in Kyiv as part of an emotionally charged benefit concert to raise funds for anti-drone weapons. Their tour will encompass cities in Germany, the Netherlands, and the United Kingdom.
Death Pill describes their sound as a fusion of thrash metal and punk, with Navrotskaya's "barbed-wire howl" earning praise for its intense delivery. The band released their debut album in February, one year after the Russian invasion began. They have gained a growing fan base and secured a deal with London-based label New Heavy Sounds.
Despite personal challenges during the war, including Navrotskaya remaining in Kyiv while Seryakova sought solace in Adelaide, Australia, and Khomenko found refuge in Barcelona with her son, the band has reunited and rehearsed undeterred by nearby Russian missile explosions.
Their music is fast, furious, and unapologetically loud. Between songs, the band members share hugs, often wiping away tears. They express excitement and happiness at the prospect of performing live again, releasing pent-up emotions and sharing their wild energy with audiences.
This war has been a pivotal moment for Ukrainian art, with poets, novelists, and rock bands gaining international recognition. Death Pill sees themselves as heavy metal ambassadors, countering Russia's erosion of Ukrainian culture and spreading awareness of the war and resistance to imperialism.
Both Navrotskaya and Seryakova have Ukrainian-Russian heritage, but they strongly identify with their Ukrainian roots. In response to a Facebook backlash, Death Pill altered some of their songs from Russian to English and incorporated more Ukrainian tracks.
During band practice, they don traditional Ukrainian embroidered shirts and dresses (vyshyvankas) and reject well-meaning attempts to promote peace by bringing Russian and Ukrainian artists together. They emphasize the promotion of Ukrainian culture and literature while maintaining a focus on music over politics.
Formed in 2016, Death Pill drew inspiration from the underground feminist punk movement, distinguishing themselves by prioritizing music while still addressing the war's impact through their songwriting.
Ged Murphy from New Heavy Sounds commended the band as a "special group of women," highlighting their fierce, punk rock mixed with thrash metal sound, fueled by feminist fury.
For Death Pill, playing together in the same venue brings happiness, serves as a release from war-induced trauma and stress, and provides an opportunity to challenge the system and express defiance towards Russia. They have gained a significant following outside Ukraine, feeling the support of their international fans. In these times, their Ukrainian identity empowers them, instilling a sense of strength and influence.

Read the Interview Here
Follow Death Pill on Their Socials
Need more Punk In Your Life?
New Releases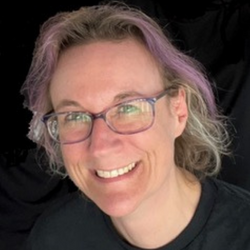 Those loveable Punk funsters The Sensible Gray Cells return with a suitably seasonal single, complete with a crazy video shot at the beach last summer.. <br
Read More »