The Isle of Wight punks share a new single titled, 'Brassic', their second new song released this Autumn.
For those unfamiliar with the term 'brassic', the band explains the meaning behind this (currently very relevant) term:
"Brassic. Skint. Broke. On the bones of your arse. The feeling too many of us feel day in day out. When you're put on house arrest by your own bank balance, you have nothing to do but watch the world move while you stand still."
Grade 2's new track opens with some belting power chords, very quickly joined by a pounding bassline and crashing drums. The lyrics articulate the frustrations and isolation that come with being skint- a sentiment of solidarity that is particularly relatable for many at the moment. As vocalist Sid Ryan sings in the chorus:
"I've got nothing to spend and nothing to do".
Grade 2 are formed of childhood friends Sid Ryan (vocals, bass), Jacob Hull (drums) and Jack Chatfield (guitar, vocals) who were brought together by a love of punk, ska and oi. And it was playing covers of bands like The Clash and The Jam that helped them hone their skills- skills that have seen them supporting Stomper 98 on their European tour. They count punk rock legend Lars Frederiksen as a fan (and friend) leading to introductions and the eventual signing to Rancid cohort Tim Armstrong's legendary Hellcat Records in 2018.
Grade 2 happily ply their craft and share their music live on the road, joining the likes of Dropkick Murphys, The Interrupters and Social Distortion to play their songs to fervent audiences around the world.
You can stream 'Brassic' HERE.
Watch them live on tour at the following UK gigs in 2023. Tickets are available on band's WEBSITE.

March 7th, 2023 – The Lexington, London
March 10th, 2023 – Louisiana, Bristol
March 18th, 2023 – Classic Grand, Glasgow
March 19th, 2023 – Star & Garter, Manchester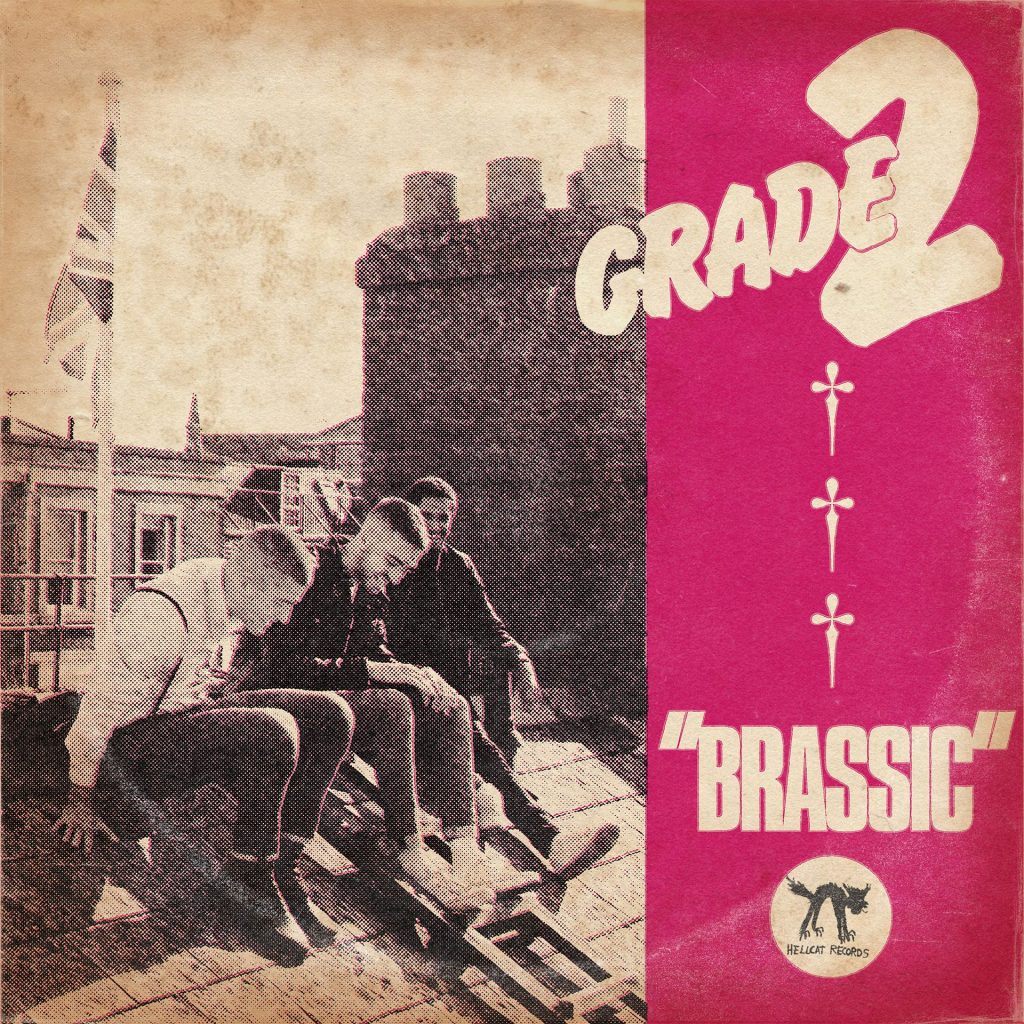 ---
Follow Grade 2 on Socials…
---
More of the latest from Punktuation: