Dirt Royal release Great Expectations an album blending UK pop-punk with indie and garage rock to perfection.
Dirt Royal emerged from Brighton, England in 2013 with the trio quickly building a local following keen to hear more of their melodically infectious UK pop-punk. Their first album This Is Now released in 2014 brought the band great reviews and tours across the UK and Europe supporting the likes of Sham 69 and From The Jam.
Members, Charlie Russell (bass guitar, vocals), Leon Fenton (guitar, vocals) and Los Hood (drums) have gained a reputation for their high-energy shows, with Acid Jazz Record's Eddie Pillar saying they have "a raw live energy that lacks in young bands today."
Released via Time For Actions Records, Dirt Royal's latest full-length offering, tackles subjects as diverse as "personal disappointment, social politics in the workplace and the feeling of being left behind by a modern world."
The album opens with Hood's snare and kickdrum counting into As Good As It Gets. With upbeat guitars throughout, the song has a typical pop-punk formula, Its 'hopeless situation' lyrics are diametrically opposed to the cheery punk rock vibe of the track – but somehow it works. A great track to start the album off on a high.
This theme carries through to Home Made Hell, then takes a slight detour on Glory Days a track heavily laden with big punk/new wave influences from The Jam.
The melancholic I Won't Remember, a song that reminisces about the 'good old days' is followed by Stand With Me a track bursting with energy and catchy hooks.
The musical theme throughout the remaining seven tracks is constantly evolving. Waiting For The Radio has a proto-punk feel, Great Expectations blends punk vibes with a hint of alt-rock, Never So, slows to a dreamy pace then you're totally woken up by the energy of Don't Let The Bastards Grind You Down.
The boys close the album out with the anthemic Lose Our Way finishing off a fun musical jaunt on a high.
Great Expectations is a great album for anyone who loves the Brit pop-punk vibe and will totally appeal to fans of The Jam, Buzzcocks and The Libertines.

Tweet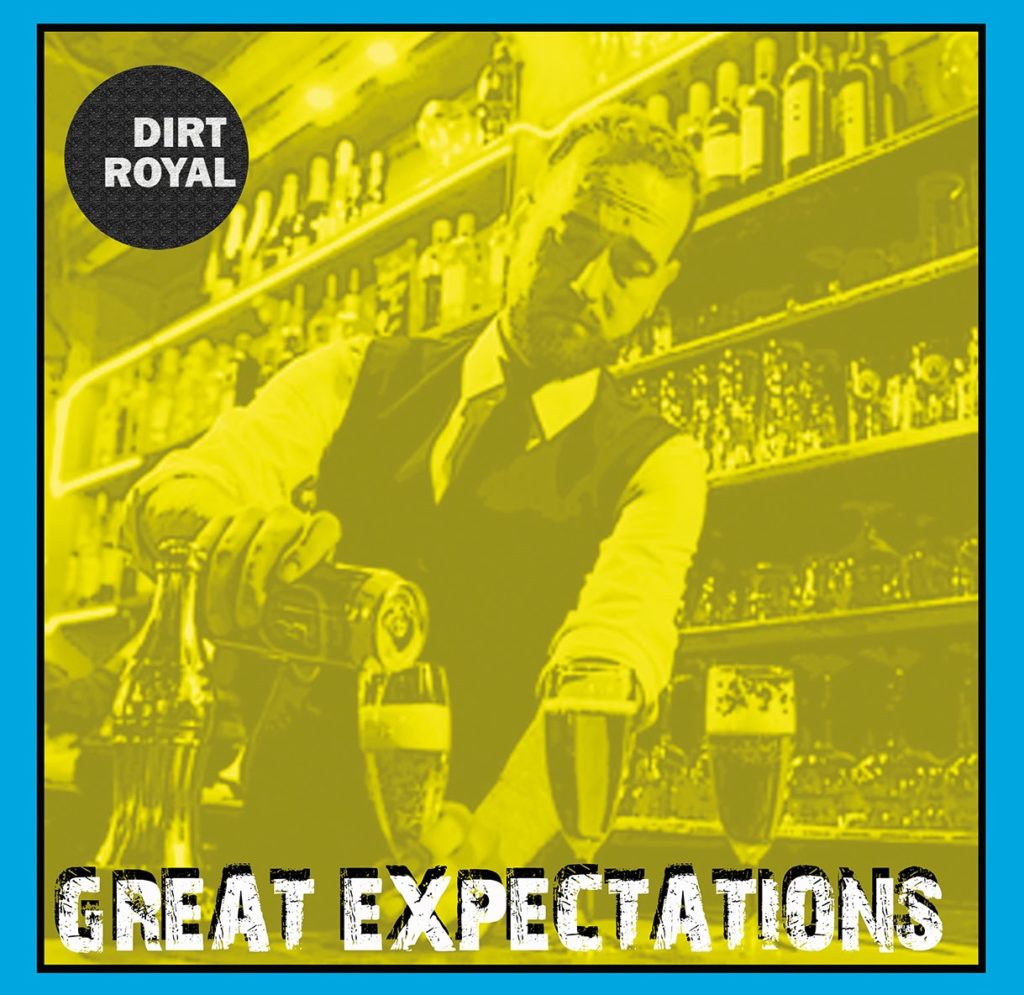 Dirt Royal has released Great Expectations via all the usual streaming services, and also a limited edition vinyl. Be quick, though; there are only 300 copies available! The limited 100 yellow vinyl LP has already sold out, but you can find the black vinyl LP here – but only while stock lasts!
---
Don't Miss Out On More Dirt Royal
---
Everyone should have a soundtrack playing loudly in the background of their life. I was born moshing to my own beat and have never swayed from my love of music. Spreading my passion through the written word is my soul's purpose. My punk heart beats loudly with the rhythm of my rock soul. I plan to continue to mosh like no one gives a shit.
Click on Tracey's photo for more of her articles!