Travis Barker's son Landon Barker releases first song 'Friends with Your Ex'
On Friday, Landon Barker, aged 19 and son of Travis Barker, released his first track, Friends with Your EX . His debut single, available on his father's DTA Records imprint, includes production and features from the Blink-182 drummer.
On Landon's initial showing, Barker showcases his progression to a pop-punk sound. His vigorous drumming and the song's strident chorus create an alt-rock vibe that encourages singing along.
The song brings attention to a tumultuous teenage romance. The singer croons, "I was acquaintances with your former flame / We connected when you were still with him / I don't think he has any idea / But I'm sure he'll be furious when he spots us together."
Barker presented a video, starring his 19-year-old girlfriend and social media celebrity Charli D'Amelio, to accompany the release of his song.
In the music video, the singer is seen having a daydream about D'Amelio, his bandmate's fiancee, in a very Californian-esque setting, featuring a garage band practice, cars with the top down, skateboarding, and house parties.
Follow Landon Barker on His Socials
Need more Punk In Your Life?
New Releases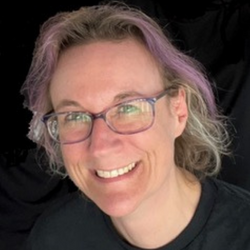 Those loveable Punk funsters The Sensible Gray Cells return with a suitably seasonal single, complete with a crazy video shot at the beach last summer.. <br
Read More »
Punktuation Magazine For All Your Daily Punk News, Features, Interviews, Lifestyle and more!