Has the Blink-182 legend transformed the soul queen's ballad into a pop punk anthem?
In his first Instagram post for the year, the ever-so-talented drummer/producer/icon has forever altered Adele's latest soulful hit Easy On Me into a colossal rock track.
A music legend in her own right, Adele is one of the world's highest-selling pop and soul artists with over 120 million record sales to her name. With over 600 million hits on music streaming services, this latest track is a hit all on its own. Enter Barker, sporting an English grindcore Napalm Death t-shirt, adding his thunderous input and you have a whole new song. The stirring track instantly becomes a pop-punk anthem.
Barker puts his usual high voltage charge of energy into the track, belting the skins so hard he breaks a stick at the end. An overdubbed guitar has also been added to the original track that fans of Adel will either love or hate. Judging by the response from fans (of Barker) the instrumental additions are a hit. "We need an Adele pop-punk album", "The duo we never knew we needed" and the question "So where can we download this version?" are just some of the positive comments.
Barker has risen beyond his legendary Blink-182 drummer status to become a key producer, mentor and collaborator, ushering in the next generation of musicians. His guidance and genuine passion for the music industry and music itself has been a key component in the rise of young artists including MGK, Willow Smith, Jxdn and Trippie Redd giving him the appropriate title 'Gen-Z's Pop-Punk Whisperer'.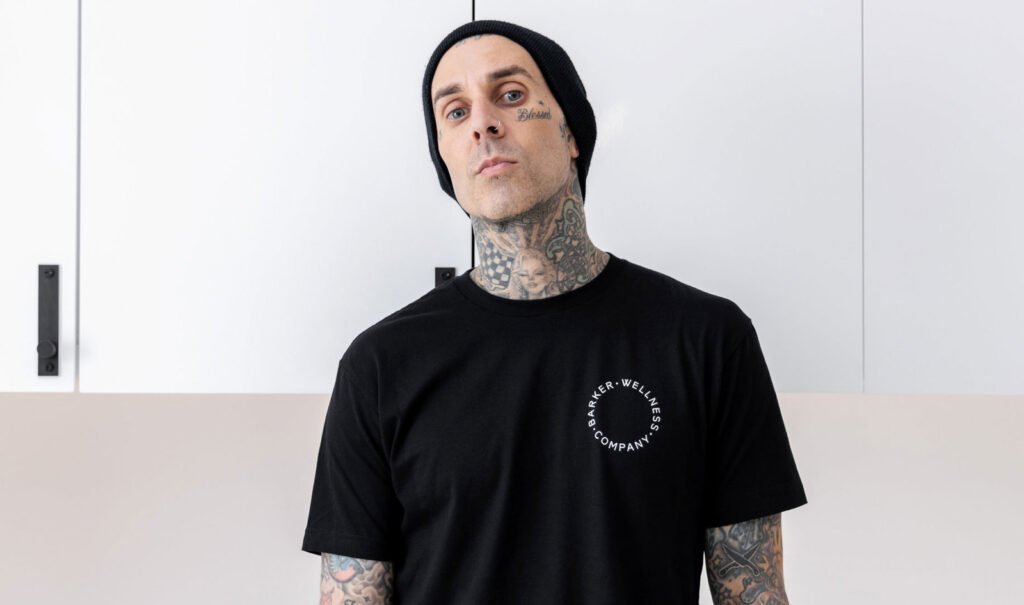 ---
You follow Travis Barker's latest activies on socials…
---
Keep up with the latest in punk
Everyone should have a soundtrack playing loudly in the background of their life. I was born moshing to my own beat and have never swayed from my love of music. Spreading my passion through the written word is my soul's purpose. My punk heart beats loudly with the rhythm of my rock soul. I plan to continue to mosh like no one gives a shit.
Click on Tracey's photo for more of her articles!