Punktuation chats to the high priestess of punk, Toyah Willcox, about the reissue of her debut album, Sheep Farming In Barnet and her extraordinary career
Toyah is quite simply a force of nature. She is a musician and songwriter, she's a very successful actress, and she's a producer and storyteller. She's had eight top 40 hit singles, released 23 albums, written two books and appeared in over 40 stage plays and ten feature films including Derek Jarman's Jubilee and Franc Roddam's Quadrophenia.
Now 62 years old there's also no sign that Toyah plans to slow down anytime soon. However, the events of 2020 have forced her, like the rest of us, to readjust to the 'new reality'.
"Yes, it's been an extraordinary time, hasn't it? I don't think I've spent so much time at home as I have this year, " Toyah says over the phone from her English countryside home that she shares with her husband of over 30 years, guitarist Robert Fripp.
"It's taken a bit of time to get used to. Here we are at the end of October and Robert and I are just finding our stride. We both believe if we can get through this we can get through anything. The reality for us is that we will have to be in quarantine for a while longer as Robert is now 74 – we have to be careful," Toyah confides.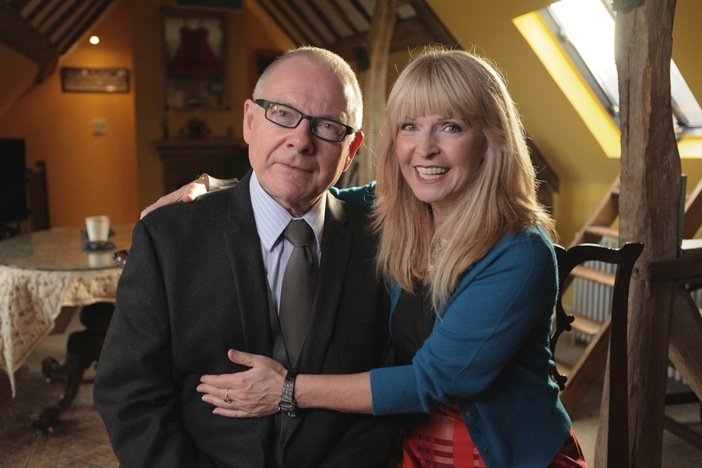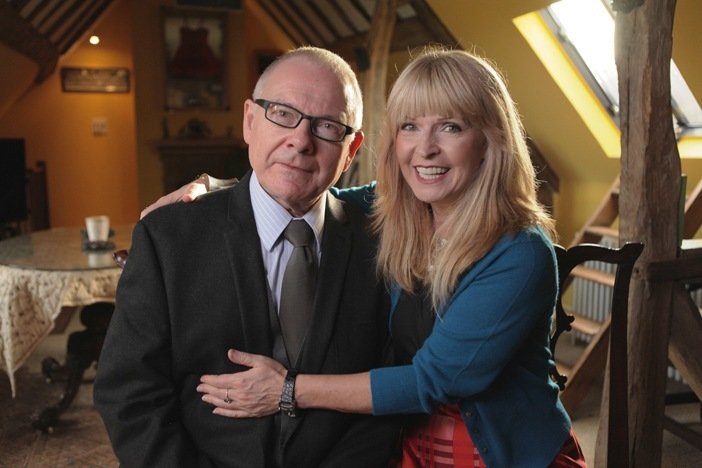 Despite the enforced change of pace to her life, Toyah most certainly hasn't been sitting around twiddling her thumbs. Where does she find all her energy?
"I don't know where my energy comes from to be honest, but I really can't stop, I'd get bored if I did," she chuckles. "During the lockdown, I've recorded loads of songs, we are working on a new album, I have done two films, and I've been doing lots of art too. It's been a pretty productive time – it's been about adjusting to working differently."
For Toyah, one of the most disappointing consequences of the lockdown was having to postpone her Electric Ladies Of The '80s tour with friend and fellow '80s doyenne, Hazel O'Connor.
"Yes, that was hard – so many fans were really looking forward to it, as were we – but we've rescheduled it for May 2021. This tour is something Hazel and I have been planning for 40 years," Toyah continues. "Ironically, we've both been too busy doing other things, so this is the first time we've ever actually toured together, so we're both very excited."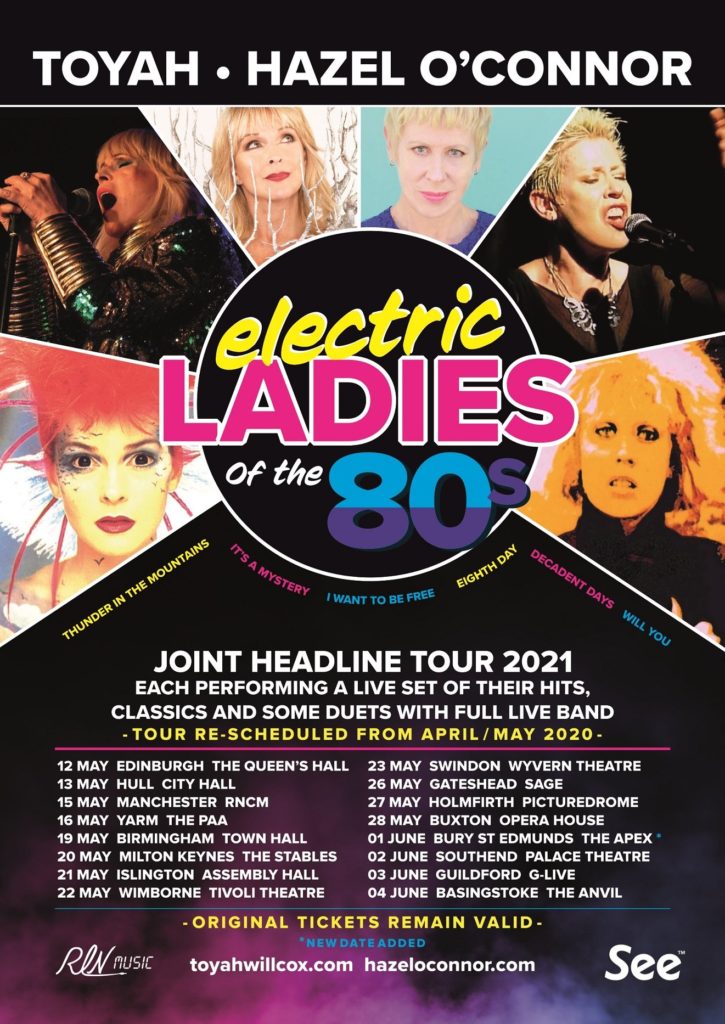 Talking of fans, Toyah's always had a huge, very loyal fanbase. Even prior to being signed to a record label.
"Yes, I have, I've been blessed," she says. "When I first formed Toyah, we were selling out almost every gig we played. We were selling out the Top Rank in Birmingham, the Old Bull & Bush in Shepperd's Bush and just about every other gig we did. The venues had the capacity of a few hundred people but there would always be just as many people outside being refused entry – it was incredible – and no one would sign us – I think we were one of the last punk bands without a deal.
"I was filming Quadrophenia at that time, and the cast would often end up back at Sting's hotel, and we'd sit around drinking, and Sting would teach us the chords to Roxanne and other Police songs. He said to me 'Why the fuck aren't you guys signed yet? It's crazy.' I had no answer. No one would touch us."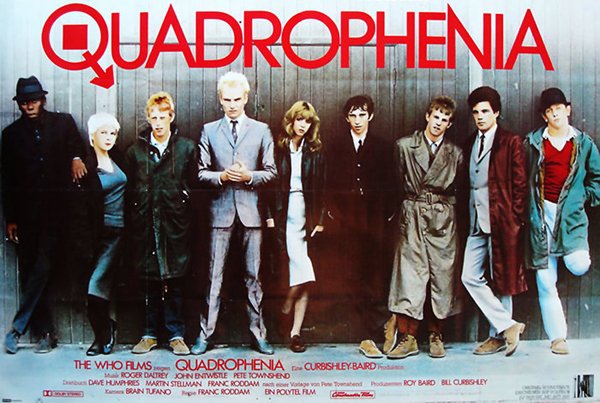 "I was filming Quadrophenia, and the cast would often end up back at Sting's hotel, and we'd sit around drinking, and he would teach us the chords to Roxanne and other Police songs." Toyah Wilcox

Tweet
But, as if by magic, a short while after that 'pissed-up' conversation with The Police frontman, Toyah and her band signed a deal with Safari Record, the home of fellow punks Wayne County & the Electric Chairs and The Boys.
"I remember I was so excited. It was a real little family-run record company and for us at the time it was great! I think the early success of the band really took them by surprise," Toyah admits.
Toyah's first single Victims of the Riddle spent an amazing 12 months at number one in the UK's first 'Alternative' charts. Sheep Farming In Barnet a 6-track extended EP followed which was expanded into a full album of the same name the following year. The tracks added to the LP version included several songs which did not make the original track listing and the début single Victims of the Riddle. Produced by Steve James and Keith Hale, the album reached number 1 on the UK Independent Album Chart in February 1980.
To celebrate its fortieth anniversary the album has been remastered from the original master tapes and the 2CD+DVD package includes 30 bonus tracks including 20 that are previously unreleased.
We asked Toyah what was it like hearing the demos again after so long.
"It was amazing, really was. My archivist Craig Astley, went through all our old tapes, with input from co-writer/guitarist Joel Bogen, and Craig would send me stuff and I would say, 'this is great…who is it?' He would say 'ummm…it's you!'" Toyah chuckles.
"I don't remember half of our demos – you have to remember it was over 40 years ago when a lot of these were recorded, and I've done over 20 albums since then," she says as if in her own defence.
"I loved re-listening to the b-sides. These I feel reflect us as more of who we were. Record companies aren't that bothered about b-side so we could pretty much do what we wanted, we had no commercial constraints put upon us."
It's clear from listening to the reissued album that the re-mastering has really helped bring the 40-year-old album back to life, and to be honest, it's really stood the test of time, and many of the tracks are just as, if not more, relevant today as there were in 1980 – Toyah agrees.
"The re-mastering and the compilation of the extra tracks have been a real labour of love and I'm really happy with it. A lot of the tracks really sound as exciting as they did back in the day.
"To be honest, I think Sheep Farming in Barnet is an incredibly important album," Toyah says. "It's so original and so quirky, and it still sounds so fresh. I think it deserves to be heard by the younger generation. I think they're going to like this album."
And 2021… other than hopefully touring again you mentioned earlier that you were working on a new album. Will that be released next year?
"Yes! It's called Posh Pop and that's with myself, Robert and Simon Darlow and should be released at the end of April."
Sheep Farming In Barnet will be reissued on 4 December 2020 as a limited edition white vinyl LP and expanded 2CD+DVD package.
---
EXTRA
Co-Producer Steve James spills the beans about the recording of Sheep Farming in Barnet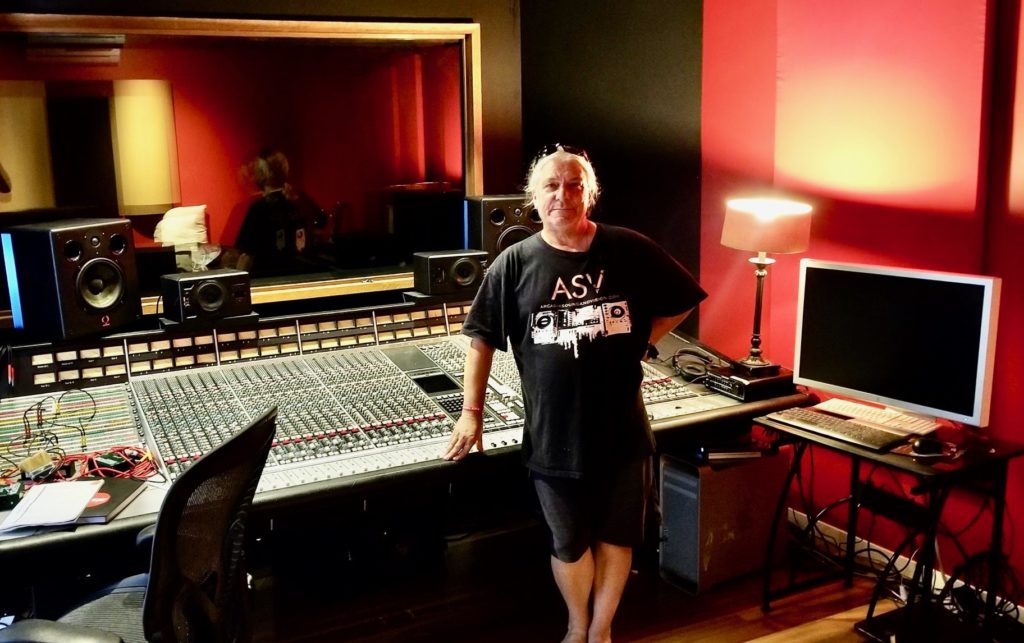 "Sheep Farming was recorded at Chappell Studios and it was mixed at Marquee Studios.
It was a great time, the vibe in the studio was brilliant and I kinda felt that Toyah would make it. She had such energy and such enthusiasm and she was so fantastic live!
I'd worked with co-producer Keith Hale when he was in Blood Donor and we worked well together, so working on Sheep Farming with him was great.
Danced is the track that really stood out for me. Great guitar riff – I think that was a Joel Bogen riff.
A little know fact is that in the studio we called 'Victims of the Riddle' the 'Helium Song' because to get her voice on the 'Vivisection' mix she sucked on helium. She fell over a few times doing that because of lack of oxygen – in fact, we were all on the helium that day!"
---
EXTRA EXTRA
Punktuation Readers' Question
We reached out to our readers and Twitter and Facebook followers and asked if they had any burning questions that they really wanted to ask Toyah. Here are just a few of the questions we received.
---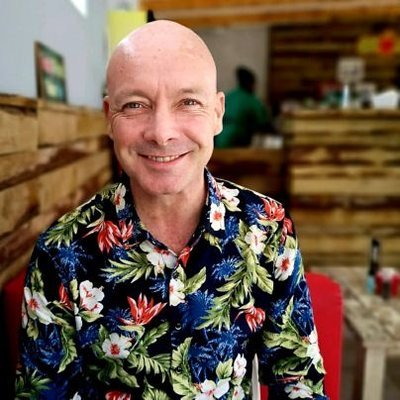 Scott (@Squidsquirt) asks:
Who would you choose to play you in the film version of your own life?
TOYAH: "That would have to be Millie Bobby Brown, she's a great actress. I loved her in Enola Holmes. Such an incredible talent and so young too.
---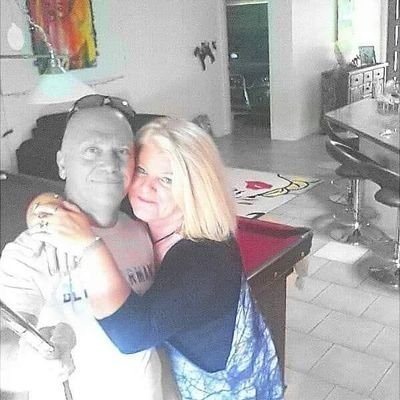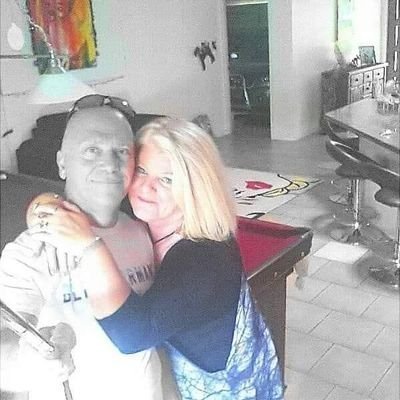 Graham Stafford (@GoldnStaff26):
Which album are you most proud of?
TOYAH: "I'd have to say In the Court Of The Crimson Queen – I was 60 a couple of years ago and my fans downloaded me to number 1 for my birthday – which was amazing as I was an unsigned artist. That got us a record deal and we decided to release this album – that we have sort of been working on for ten years! Every track on the album has been in Crime and Punishment and some were in movies and it has five new tracks on it.
---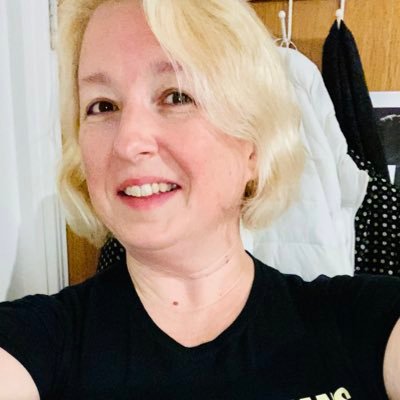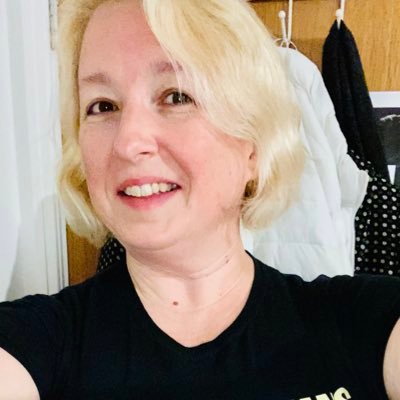 Sooz (@soozworld) asks:
When you wrote Computers "Bring on the computers, the ones that cannot lie" did you imagine that every household would have multiple devices which had the capacity to spread lies?
TOYAH: "Good question! No, I didn't imagine it nor how quickly they would become so pervasive and integrated into our lives – it all seems quite dystopian.
---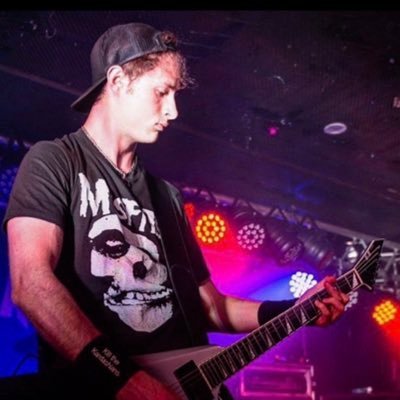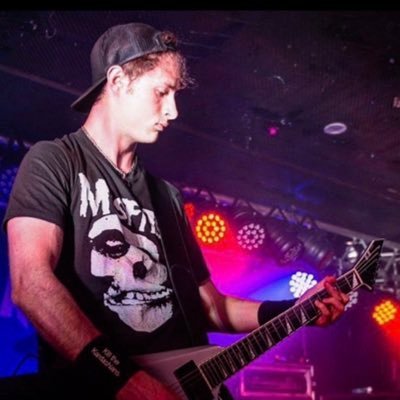 Thom Hawk (@tommahawkk_) asks
Is it true you swung from a chandelier from the fourth floor over a hotel lobby?
TOYAH: "Yes It's true! It was five in the morning and I was very, very drunk at the time! I still can't go to that hotel – I got a lifetime ban! "
---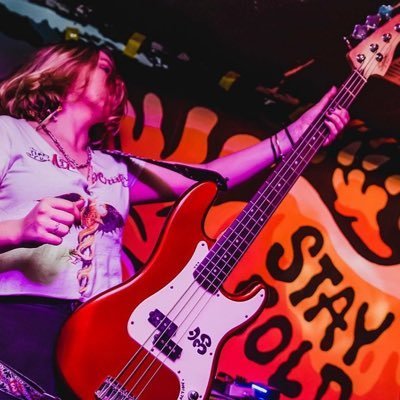 India (@indiaraine) asks:
What's your philosophy on life?
Toyah: "Be positive and see the good in things, and good things will happen."
---
Need more Toyah? Follow Her on Her Socials
Want Personalised Artwork By Toyah?
Order a customised, personalised video message from Toyah
---
I'm a London born and bred music journalist, a mediocre bass player and the occasional strummer of the guitar. In the '80s I worked in recording studios and made a few records you'd probably recognise. I have written a couple of books and made the odd media appearance as a music commentator. I now call Brisbane home.