Brooklyn punk trio share their third track from their newly released album.
Pop-flecked punk trio THICK have released their latest single Happiness to celebrate the release of their latest album, Happy Now. This latest track is accompanied by a visual capturing a day of true irony as the band takes a convertible out in search of Happiness despite an advancing blizzard.
A dizzying yet incisive track that sets THICK's self-reflection to a fantastically breakneck rhythm, Happiness opens up the band's second LP, out now via Epitaph Records. "That song's about the different ways we seek validation, and how whether you look for it externally or internally, it's never an easy process," says vocalist and bassist Kate Black. "In the end, it's about being more aware of where we're trying to find happiness."
The track, has featured on BBC Radio 1 as Next Wave on their Future Artists show. It appears on the album alongside recent singles Loser and Tell Myself.
Since first forming in 2014, New York trio THICK have turned harshest truths into wildly exhilarating punk songs. On Happy Now, Black, vocalist/guitarist Nikki Sisti, and vocalist/drummer Shari Page deliver their most complex and confessional work yet, exploring everything from self-sabotage and insecurity to victim-blaming and destructive relationships. Raw, irreverent, and brutally honest, Happy Now ultimately offers both joyful catharsis and much-needed instruction for living well in turbulent times.
"Most of our songs lean toward optimism, even when there's a lot of pain in them," says Sisti, who refers to THICK's output as a "living diary." "It's not about toxic positivity or trying to force yourself into happiness; it's about recognizing that it's okay to feel a whole spectrum of emotions, and then getting to the other side and really growing from your experiences."
Happy Now is out now.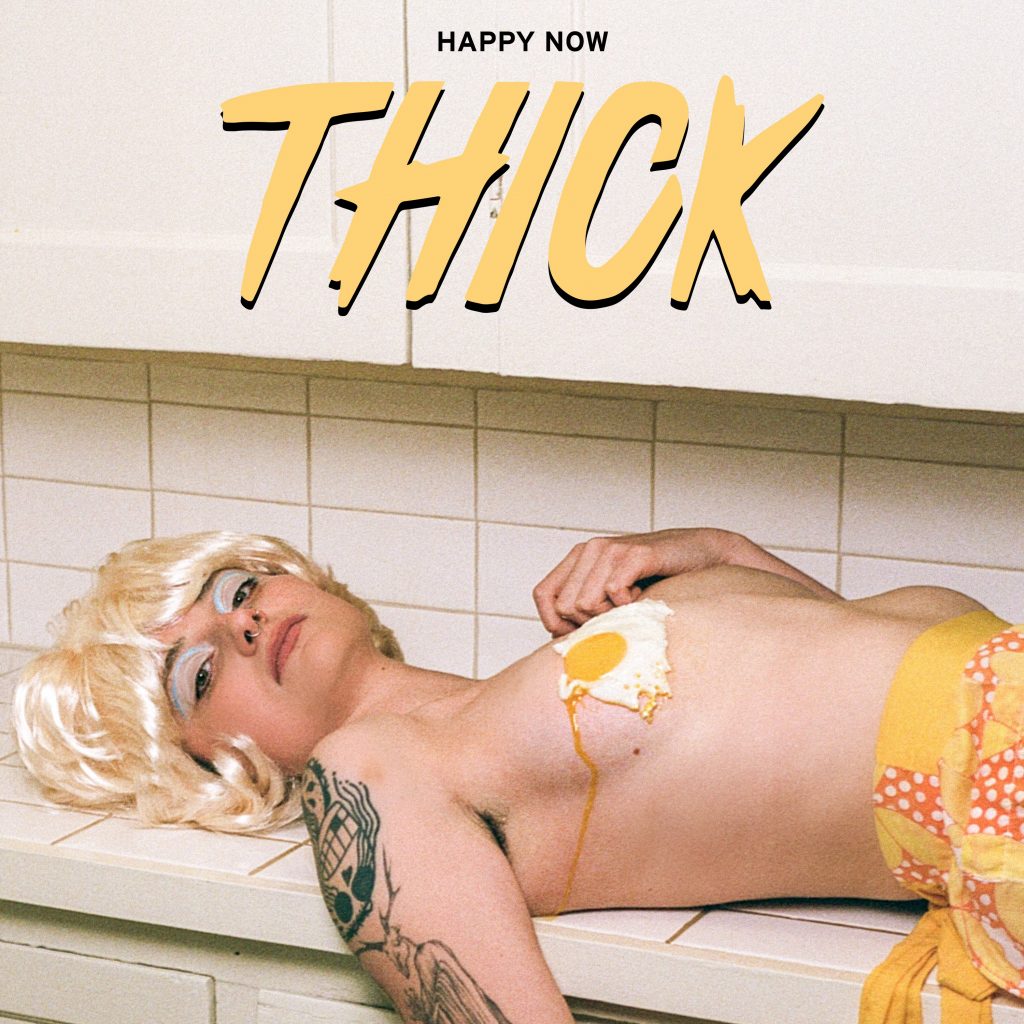 ---
Follow THICK on socials for more…
---
More stories from Punktuation:
Punktuation Magazine For All Your Daily Punk News, Features, Interviews, Lifestyle and more!