These New York punks will 'Love You Forever' if you play your cards right!
Forming in New York in 2014, the self-managed three-piece released their first EP two years later. So began the band's journey of making music with the raw defiance of punk and addictive melodies of pop.
Their songs are punchy, catchy, opinionated and wildly tongue-in-cheek. With their live show typically spawning a mosh pit described by some as "more like an aggressive hug," the Brooklyn-based trio brings an unchecked intimacy while building a deep and unshakable solidarity with the audience.
Today, Brooklyn DIY punk band Thick share their new song 'Love You Forever.' The track is the first song released by the band since their critically acclaimed debut album' 5 Years Behind' (2020) on Epitaph records.
Referring to the track as their "first honest love song," the band originally wrote it as a gift for a friend's wedding this past year. "It's about unconditional love and getting through the hard times — knowing that love transcends all of life's chapters," adds the band reveals. "The song is meant to encapsulate the idea of loving your partners, your friends, and most of all, loving yourself. "
 
Alongside the track, the band releases an upbeat music video directed by Aimee Kuge. Inspired by '70s era zombie films, Aimee reinterpreted the song's theme and channelled it into the idea of self-love and revival. "Instead of focusing on romantic love, we decided to go on a quest for self-love in this music video showing how transformative it can be."
Gearing up for the forthcoming tour, the band opens up, "We want people to feel safe in the mosh pit and hopefully connect with each other. We've made so many friends at the shows we've played, and we'd love it if people could build some kind of community from coming to see us."
Thick will be touring in Europe and The UK with The Distillers in June. Tickets are on sale now. For more information, visit https://thick.band/tour.
THICK tour dates with The Distillers

JUN 2, 2022 – Zitadelle, Berlin (DE)
JUN 6, 2022 – Fabrik, Hamburg (DE)
JUN 7, 2022 – Fabrik Hamburg (DE)
JUN 12, 2022 – Download Festival, Castle Donington (UK)
JUN 14, 2022 – Melkweg, Amsterdam (NL)
JUN 15, 2022 – Melkweg, Amsterdam (NL)
JUN 18, 2022 – Trix, Antwerp (BE)
JUN 19, 2022 – den Atelier – Luxembourg City (LUX)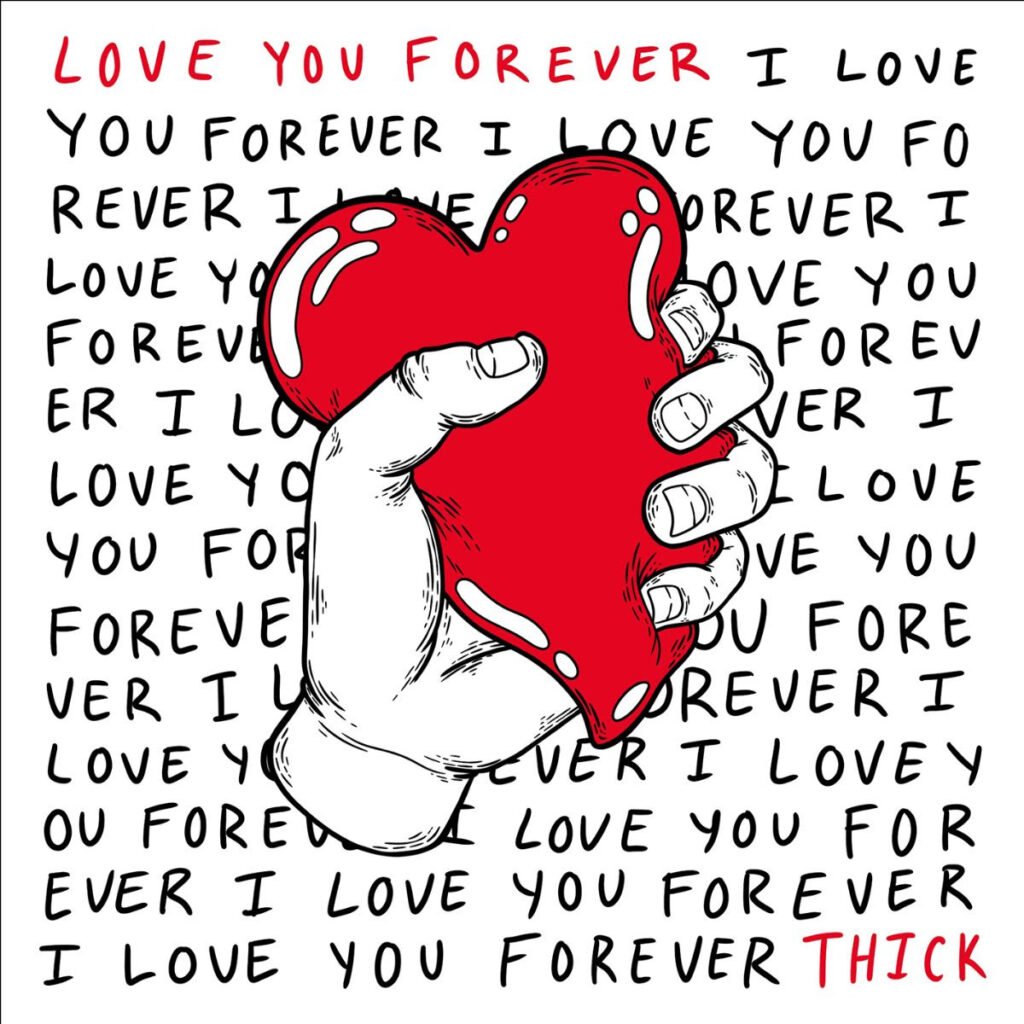 ---
Follow Thick on their socials
---
Need some more punk in your life?