It started with Danny Boyle's Sex Pistol TV drama, continued with rescheduled festivals and gigs being cancelled (again), and ended with the sad death from COVID of Angelic Upstart's Mensi. Here's a look at what hit the punk news headlines in 2021!
After the 'year that stopped the world,' the path into 2021 was still clouded with uncertainty, especially in the music industry. However, despite the massive hit the pandemic had on music, there were signs of revival with a blast of fresh, passionate tunes rising from a world in lockdown.
The enforced creative time out was taken advantage of, and bands were keen to get their new music out there. It wasn't long before tour dates were announced to a world desperate for a return to the chaos of a circle pit.
Here is Punktuation Magazine's look at how the World of punk bounced back (or didn't) and did what this genre does best -defy the odds.
January
January kicked off with the announcement of the Danny Boyle directed Sex Pistols six-episode T.V. drama 'Pistol', based on the 2017 memoir 'Lonely Boy: Tales From a Sex Pistol by Sex Pistols' guitarist Steve Jones.
New music from both new generation punks and industry staples started off the year. We heard new music from NOFX, Bad Religion and Mighty Mighty Bosstones. Motion City Soundtrack frontman Justin Courtney Pierre released 'Dying To Know' from his upcoming solo E.P., and AFI released two new singles, Twisted Tounges and Escape From Los Angeles.
We saw a batch of fresh tracks seeping through from bands including U.K.'s Drones, Canadian punks We Were Sharks and Mediaslaves.
From the archives, Chicago's music and politics zine Punk Planet was released online for free, and the 1982 cult punk rock-inspired movie 'Ladies and Gentlemen, the Fabulous Stains', was made available on YouTube.
The pandemic was still hanging on and causing even more collateral damage with Las Vegas Festival Punk Rock Bowling and The Stranglers postponing tour dates; with the World desperately trying to fight back and return to some form of normal the pandemic still has a hold of the World. The World also farewelled Sylvain Sylvain, co-founder of the New York Dolls, who lost his battle with cancer. He was 69.
---
February
February saw Poly Styrene's daughter Celeste Bell announce the long-awaited film about the late X-Ray Spex lead singer would premiere in February.
Punk tracks started to cascade out into the World. The Offspring gave us the first taste of their new album with the title track Let the Bad Times Roll. The punk hierarchy kept it coming with new music from NOFX and legendary Californian punk band X.
Globally new singles came from the U.K. – Drones, Play Dead and Harker, Norther Island – Cherym, Canada – Metz, Belvedere, and We Were Sharks. The U.S. gave us new music from Spider, Warish, Doll Skin and from Australia alternative punks Nocturnal Animals crawled out of the darkness onto the punk scene.
---
March
March was a treat for old school punk fans with the release of Joe Strummer's Greatest Hits album featuring three previously unreleased versions of classic Clash tracks.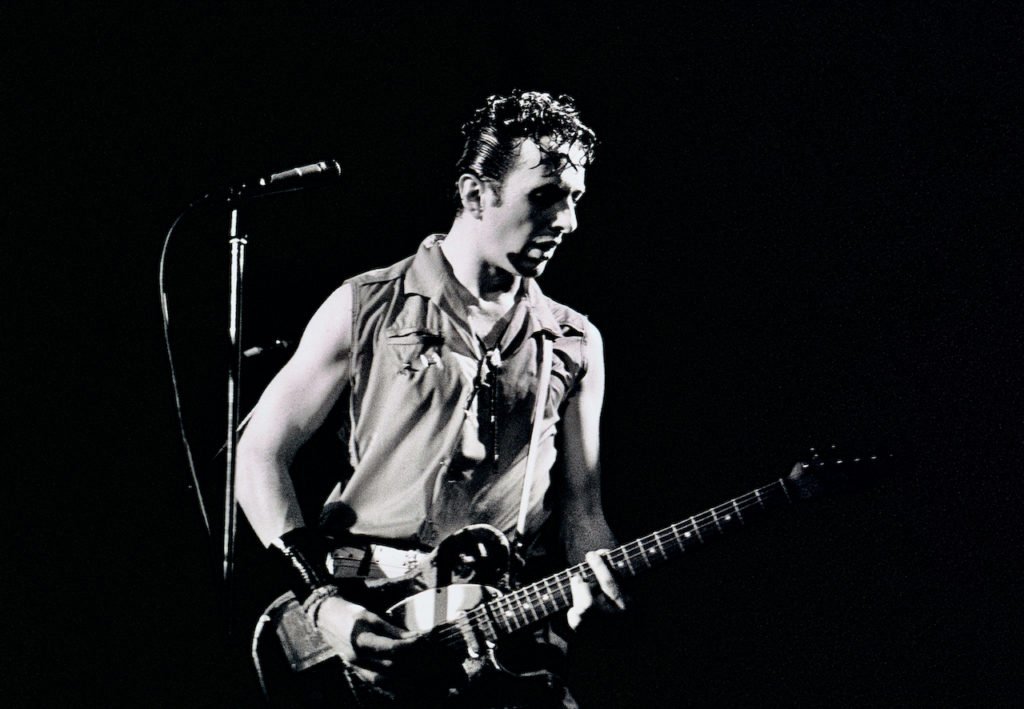 Flogging Molly Celebrated Saint Paddy's Day with a Live Stream from Dublin. Punk legends Rise Against released lead single and title track for their highly anticipated 9th studio album Nowhere Generation and Green Day belatedly (initially set for Oct 2020) celebrated 25 years of Insomniac with the release of the album with a bonus live vinyl.
---
April
April brought on the closure of the iconic Jersey Shore punk bar The Brighton. The venue fell victim to the pandemic closing its doors after 35 years. John Lydon accused Danny Boyles Sex Pistols T.V. Drama as being the 'most disrespectful shit I've ever had to endure'.
London punks Frank Carter & The Rattlesnakes team up with Idles frontman Joe Talbot for their new single, and Havelocke released their E.P. Arsonist. Aussie punk legends The Scientists dropped their first album in 35 years.
---
May
The end of the month saw New Jersey resuming live entertainment at full capacity with no social distancing. New music started exploding out of our devices. The Mighty Mighty Bosstones released their 11th Studio Album, When God Was Great, Sum 41 dropped a reimagined version of Catching Fire, with the bands frontman Deryck Whibley and his wife Ari speaking out about her 2013 suicide attempt.
To the joy and amusement of fans, The Offspring release their new monkey actor-led video for their latest single, We Never Have Sex Anymore.
---
June
June saw things amping it up in a positive way. The month kicked off with the Mayor of Chicago announcing June 4 as Rise Against Day. The band dropped their new single Talking To Ourselves a few days later.
It was a month for the new generation of punks. The Linda Lindas made their T.V. debut on Jimmy Kimmel Live. Fall Out Boy's Patrick Stump released the coolest Spider-man theme song ever for Disney Kids, and Green Day joined the World of Funko with their very own Pop! Rocks vinyl characters.
All Time Low released a graphic novel inspired by their Last Young Renegade album, and in the vein of a new generation of punk rockers, The Punk Rock Socks came out of Australia with some hardcore learning for cool kids.
We saw a new music video from popular French easycore punks Chunk! No, Captain Chunk!, Canadian Pop punk Queen Avril Lavigne passed on her experience collaborating with new pop punker Willow Smith and Swedish surf punks Psychotic Youth announced a best-of CD.
It's was confirmed that the legendary Virginian punk recording studio Inner Ear was to be demolished to make way for new development. The news that stopped the punk world was Blink-182 bassist Mark Hoppus confirming his battle with cancer. The outpouring of support from fans and industry peers was overwhelming and inspiring.
---
July
July was a busy month of new music and crazy antics. Ahead of the release of their new album The Offspring continued the musical cascade with another new single This Is Not Utopia. Frank Carter & The Rattlesnakes kept the momentum rolling with the announcement of their next album Sticky. Fans of MxPx were bouncing off the ceiling with the band unveiling their new single Say Yes featuring Kalie Wolfe of Rivals.
King Crimson legend Robert Fripp and his wife, Toyah, covered The Sex Pistols Pretty Vacant via their YouTube Sunday Lunch cover series. Punk icon Poly Styrene was remembered with a blue plaque on the late singer's former home in St Leonards.
The Ramones were sent into space… Well, their first album was thanks to Italian punk festival Punk Rock Raduno. Blondie entered the modern Art world by announcing a new NFT collaboration with Hackatao to celebrate the 93rd birthday of Andy Warhol.
The drama continues… John Lydon flew back into the U.K. for a face-to-face showdown with his bandmates over his refusal to give his permission to use Sex Pistol's songs in Danny Boyle's T.V. drama about the iconic band. Meanwhile filming shut down on the new Danny Boyle TV series following coronavirus outbreaks.
More festivals were postponed with Australia's Full Tilt and Liverpools Futurama rescheduling once again. But the news improved a little with Aussie punks No No No No No releasing a brilliant cover Good Charlottes Keep Your Hands Off My Girl and Amyl and the Sniffers announced as headliners for Western Australias Wave Rock Festival. Then the news improved a lot with Mark Hoppus taking to social media with news his "chemo was working".
---
August
August started off what could become a common COVID casualty of a different kind. The Offspring announced they were parting ways with their drummer Pete Parada after refusing to get his Covid-19 Vax due to health reasons.
Across the globe Australian punk legends Hard-Ons announced local rock royal Tim Rogers as their new lead vocalist. Members of Hüsker Dü, The Mahones and U.K. Subs formed punk supergroup UltraBomb. Bad Brains vocalist Paul 'H.R.' Hudson joined the World of artists announcing NFT collections. Sex Pistols Steve Jones and Paul Cook win their legal battle with John Lydon.
New music out this month included Punk icon Billy Idol releasing a new track, Bitter Taste, UKs Frank Carter &The Rattlesnakes tells us all to Go Get A Tattoo and Drones tackle environmental and social concerns head on with new track Please Vacate The Planet.
Back in Australia's theatrical emo/ pop-punks Wolf & Chain return with a Taste of Blood, Sydney pop punks Bellwether debut with Shortsighted and a quartet of rock stalwarts from Melbourne's underground scene came together to form a new punk supergroup urging people to Get The Jab. The U.S. continued the onslaught of new tracks. Punk Supergroup Fake Names release an E.P. via Epitaph, State Champs, Neutral Snap, Kali Masi and Sugarcult all dropping new music.
---
September
September and the ongoing Sex Pistols saga continues. John Lydon calls Steve Jones and Paul Cook' filthy liars' on Good Morning Britain. Punk memorabilia is popular as ever with rare film footage of the historic Buzzcocks and Sex Pistols gig at Manchester's Free Trade Hall selling for 17,000 euro and Johnny Ramones Mosrite guitar which he played at approximately 1,985 shows sold for $937,500 at auctions.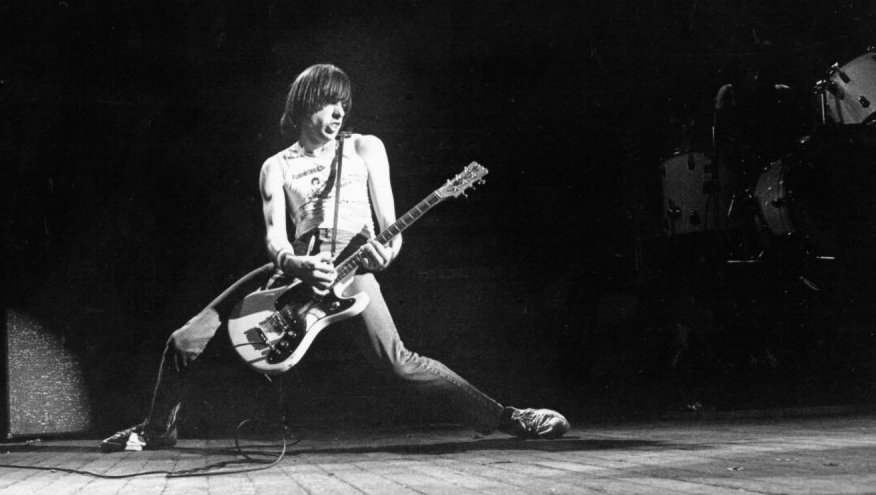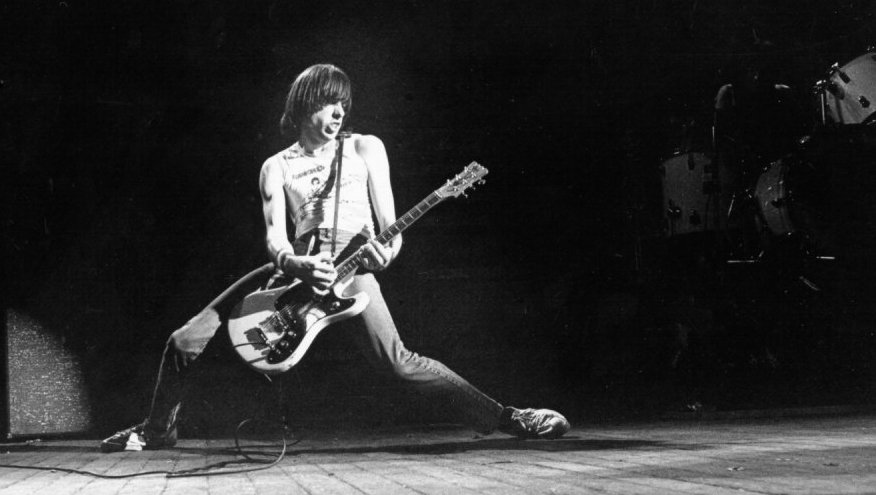 New music from around the World this month came from Peruvian hardcore fem-punk band Las Ratapunks, Swedish punks Acid Blood, Canadian trio Only The Strong and Aussie punks Wolf & Chain and Whatever, Forever.
The Professionals, Boston Manor, Witch Fever and Midwich Cuckoos were just some of the U.K. punks filling the airwaves. While over in the U.S. a plethora of punk talent was out to be heard, including Tarah Who?, Deviates, Telltale and State Champs to name a few. The month ended on a high with Mark Hoppus announcing he was cancer-free.
---
October
October was a challenging month for some. U.K. Subs sacking drummer Jamie Oliver for 'celebrating' the murder of Conservative MP David Amess. The Distillers' lead singer Brody Dalle denies 'contempt of court' in bitter custody battle with ex-husband Queens of the Stone Age's Josh Homme. A Day To Remember's bassist Joshua Woodard departed the band following allegations of sexual assault then, a week later, was exposed for being involved in a 2017 fatal car crash. Australian punks Private Function stand down guitarist due to alleged sexual misconduct.
Still no joy for the former Sex Pistol, John Lydon's Glasgow Show Cancelled Due to Tour Manager's Alleged Aggression. And Benjamin Vallé, founding member of Swedish punk band Viagra Boys, died.
So was October completely shit? No, it wasn't.
Aussie pub punks The Chats took the punk DIY ethics to a whole new level releasing their own cask wine. The GoGo's inducted into the Rock and Roll Hall of Fame. A free museum at Underworld, Montreal's longstanding underground music venue and skate store, ran a A pop-up museum gives a rare glimpse of Montreal's '90s subcultures.
New music for the month – pop punks Summer Years released The Picture You Paint, Rise Against dropped a live expansion on Nowhere Generation, the Nowhere Sessions EP. Green Day's Oakland Coffee released limited edition vinyl for their upcoming BBC Sessions release.
---
November
November started on a high with Mark Hoppus playing his first show since his cancer battle, teaming up with bandmate Travis Barker for a Halloween gig. U.K. Subs were quick to announce a new drummer welcoming Dave Humphries to the band. Drama was still on the cards for Josh Homme and Brody Dalle. Homme was called as a witness at Dalle's contempt trial amid their ongoing custody battle.
Green Day dropped new single Holy Toledo! from the new rom-com movie 'Mark, Mary & Some Other People ', scored by Fall Out Boy's Patrick Stump.
On the subject of FOB, musicians have been expanding their artistic field this year and Fall Out Boy joined in transforming two of their biggest hits into 'Soundwave Art'. Artists are multi-talented creatives and after a two year forced hiatus L.A.'s Punk Rock & Paintbrushes Art Show returned with artwork from members ofNOFX, The Vandals, The Adicts, Pennywise, Flogging Molly, Agnostic Front, Strung Out and more.
Aussie punks Amyl & the Sniffers took on the World announcing their North American tour dates. Bad Religion rescheduled the last few dates of their tour after one of the members contracted covid.
The month closed with Jimmy Eat World releasing the final album in their Phoenix Sessions trilogy, aptly named Surviving. New music from around the World out this month included releases from Simple Plan, R! O.T., Our Darkest Days (Canada) – The Offspring, New Found Glory, MxPx Naked Rayguy, Dan Vapid and the Cheats and Senses Fail. (USA) – Swedish Magazine, Waxflower, Fangz and The Faim (AUS) – Toxpac (Germany) – Rotten Mind (Sweden) and Smoking Goose (Sth Korea)
December
December is meant to be the season to be jolly, but sadly not for everyone. Brody Dalle avoids jail time She is sentenced to 60 hours of community service for contempt. Popular U.K. punk/Oi band the Angelic Upstarts announce singer Mensi is seriously ill in ICU with COVID. The band sadly follow up four days later announcing Thomas 'Mensi' Mensforth loses his Battle with COVID. The Damned and Frank Carter & The Rattlesnakes postpone U.K. and European tours respectively due to a rise in COVID cases.
There is light at the end of this sewer, however. Festival announcements keep hopes up with confirmations from U.K.'s Rebellions Fest, Aussie NinchFest , Texas based So What! Music Fest and Belgiums Bakrock Ecofest all confirming dates and line-ups. Green Day gave fans something to celebrate and release their BBC Sessions recordings, alluded to a new album and left their fans wondering how the hell it came to be 30 years since Kerplunk! first dropped.
New punk tracks for the month include music from Wolf & Chain (Aus), The Brokers and The Wall Street Band, Deaf Lingo (It), Sunliner, Desperate Measures, Delair The Liar, Fights and Fire, Monkey Mind (U.K.) and New Found Glory, The Interrupters, NC17, The Sleights, Wing Defence, (U.S.)
Happy New Year from Punktuation Magazine and we wish you all a 2022 full of awsome punk music.
---
Need more punk rock in your life?
Everyone should have a soundtrack playing loudly in the background of their life. I was born moshing to my own beat and have never swayed from my love of music. Spreading my passion through the written word is my soul's purpose. My punk heart beats loudly with the rhythm of my rock soul. I plan to continue to mosh like no one gives a shit.
Click on Tracey's photo for more of her articles!