'Hitler Bad, Vandals Good' turns 25 this year and Craft Recordings are celebrating by reissuing the album on collectible vinyl. Available to pre order NOW!
The Vandals emerged in 1981 out of the Southern California punk circuit and garnered a strong following with their heavy dose of humour, anthemic hooks and strong musicianship. 
In 1995 they signed to Nitro Records (founded by Offspring members Dexter Holland and Greg K) and released the albums 'Live Fast, Diarrhea' (1995) and 'The Quickening' (1996).
But it was perhaps their seventh studio LP (and third release with Nitro) that saw them achieve major success. The album featured the band's current lineup including guitarist Warren Fitzgerald, singer Dave Quackenbush, renowned studio drummer Josh Freese, and bassist Joe Escalante. 
'Hitler Bad, Vandals Good' features some of their most beloved tracks including 'My Girlfriend's Dead', 'Idea For A Movie', 'People That Are Going to Hell' and 'If the Gov't Could Read My Mind'.
Released in June 1998, 'Hitler Bad, Vandals Good' became an instant classic and, today, remains the band's most successful title.
Now to celebrate its 25th anniversary, the album has been pressed on limited-edition White/Blue Splatter vinyl which will be released on July 21st. Pre-orders are open now so be quick! 
And if that's enough for you Vandals enthusiasts, on the horizon is a riveting documentary highlighting the band's historic 2003/2004 tour of Iraq during the war in the Middle East, and an accompanying soundtrack- keep an eye out for more news on that!
The reissue of 'Hitler Bad, Vandals Good' is available for pre order now and will be released on 21st July. Click HERE to preorder. 
Side A
People That Are Going To Hell
Café 405
My Girlfriend's Dead
I Know, Huh?
Money's Not An Issue
I've Got An Ape Drape
If The Gov't Could Read My Mind
Side B
Too Much Drama
Come Out Fighting
Euro-Barge
Fucked Up Girl
An Idea For A Movie
OK
So Long, Farewell
Follow The Vandals on Their Socials
Need more Punk In Your Life?
New Releases
Problem Patterns drop empowering single 'Letter of Resignation' via new label home Alcopop! Records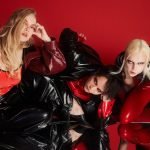 New Releases
Band Unveils Title Track as Final Single Ahead of Album Release, Accompanied by Self-Made Music Video
Punk News
Frenzal Rhomb Takes Over Iconic Aussie TV Music Show 'Rage' For What Promises To Be a Punk-Rock Extravaganza!
<div class='heateor_sss_sharing_title' style="font-weight:bold"
Read More »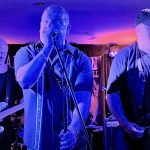 Punk Features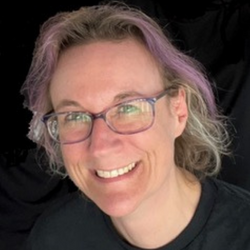 New punks on the London block Denizens played their 2nd ever gig in West London on Saturday, showcasing their debut EP 'Mind Control'. Punktuation's Ruth
Read More »
New Releases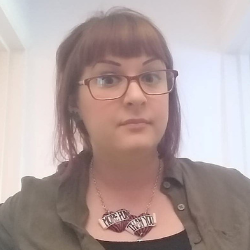 UK ska punk stalwarts Random Hand are back with the announcement of a new album later this year and a new single- 'Lifejackets'- out now!
<div
Read More »
Punk Festivals
As Punktuation continues its coverage of some great punk festivals, we were there for Punk On the Peninsula, in the beautiful Scottish countryside!
<div
Read More »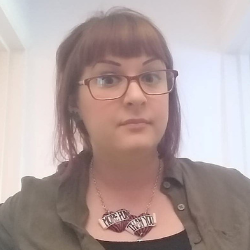 I'm Molly Tie- I am the UK Editor for Punktuation and a general punk enthusiast! I play drums (badly), write a lot about punk (not as badly) and I'm particularly interested in issues relating to women in the music scene.