COVID put their album on ice – but happening London underground act Girls In Synthesis are up and at them this August. 
Girls In Synthesis' long player debut, Now Here's An Echo From Your Future will be released at the end of August after initially being earmarked for May.  And today (Monday 10 August), the official video to They're Not Listening hits the web. Watch out – it'll wake the neighbours!
Girls In Synthesis have been on the radar for four years – but they're well aware that momentum is with them now. It stalled during Lockdown but they are emerging like a chrysalis to give birth to a cracking album.
Now Here's An Echo From Your Future is released on Harbinger Sound, the record label that gave the world Sleaford Mods.  
The band previously released an album of limited 7" single tracks etc on Louder Than War, but this is their first proper album. 
The band describe themselves as 'caustic and confrontational' and are considered by many to be the most exciting underground band in the UK.
The group and their collaborators have created all their own artwork, videos, photos as well as the records themselves, truly embodying the original meaning of DIY.
Non-musical projects have included a long sold out and collectable series of lyric and poetry books, a month-long photography exhibition at Lomography in London and also run a regular postal mailing list for fans, Redux Faction.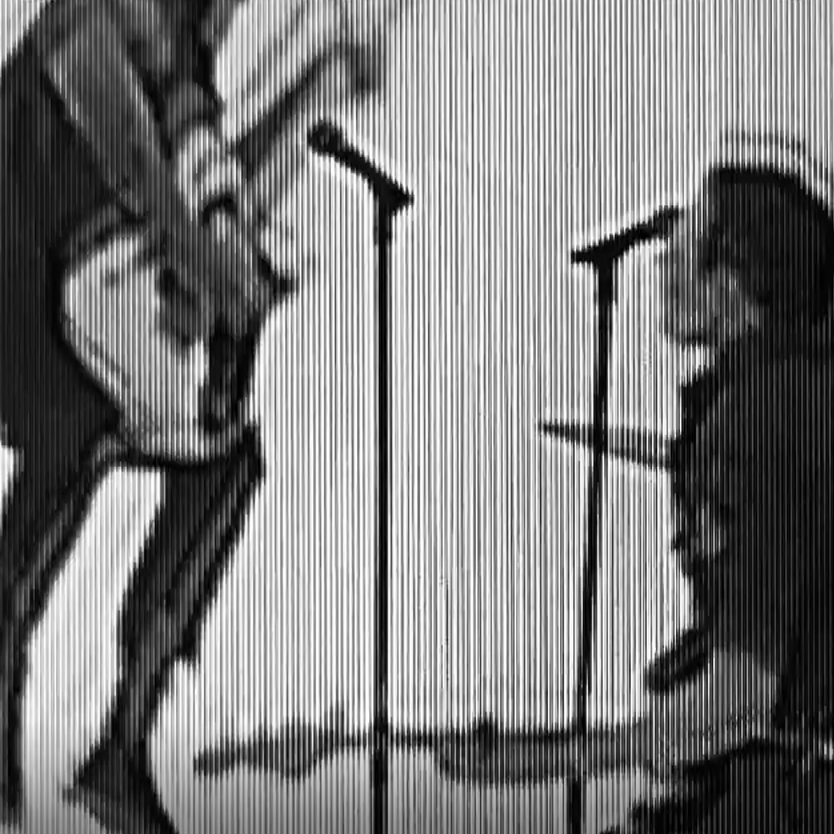 Their debut single The Mound was released in late 2016, followed by a sold out run of three rare and sought-after vinyl EPs for the London-based Blank Editions label.
In 2019 punk label Louder Than War compiled all previous releases as 'Pre/Post: A Collection 2016-2018', the initial vinyl release of which followed suit and sold out over a weekend.  
In early 2020 the white heat punk blast of Pressure was released.
Lyrically, the album explores mental health within relationships, right wing manipulation of the working classes, criticism of career politics.
The band website says: "With a UK tour scheduled for October and more UK and EU dates lined up for Spring 2021, this is the most critical period for Girls In Synthesis. A time to prove that the hype over their early releases was well deserved.  
"With other bands wearing down their rough edges and sanitising their anger, Girls In Synthesis can truly be classified as the most important underground band in the UK." 
---
More Girls in Synthesis
I'm Roger Kasper, 55. A punk since October 77 when the Stranglers rocked Top of the Pops with No More Heroes. Journalist since 1983 with stints on national newspapers and magazines and editor of local papers. I'm Gravesend born and dragged up I keep poultry, garden, run and generally make a nuisance of myself!