Riverboat Gamblers' Iconic Album Reissued: Something To Crow About Turns 20
Texas-based power punk five-piece The Riverboat Gamblers today announce the vinyl reissue of their breakout 2003 album Something To Crow About. This pressing (a Cobraside Exclusive Release) is available in three limited edition variants and celebrates the much-beloved album's 20-year anniversary with a remaster and its first pressing since its initial release.
In the two decades that have passed since that release, Something To Crow About remains a keystone part of the Gamblers live set, but the album got snared in one of those inscrutable music industry contract snafus and has been a glaring omission from the band's merch table up until now.

While Something To Crow About was just the group's second album, it was their last to be released with no sense of external expectations. The primal punk and raw rock n roll energy encased within would come to define the Gambler's sound for their career to this point. 
Reflecting on the album, songwriter and guitarist Fadi El-Assad notes, " I was undeniably invested in this record and had the high hopes of perfection that only youth can offer. It isn't perfect. It isn't even close. It is riddled with flubs, pockmarks, and last minute changes. The only perfection found in it is the mirror reflection of a young, pockmarked, and unprofessional band. It was frantic, frustrating, joyful, and chaotic. I felt alive hearing the messy grit of the final mix. And I love every beat of it."

Alongside this announcement the band are also sharing a new video for "Rattle Me Bones"that captures behind-the-scenes photos and videos of the song being performed over the years.
Vocalist Mike Wiebe explains how Something To Crow About set in motion some of the events that this video captures.  "It's a weird experience revisiting these moments 20 years ago.  It feels like a lifetime and another person who worked on this scrappy little record.  Putting this remaster together has given me a chance to reflect on how much this collection of songs changed my life. Whatever I had hoped the record to be, it was ultimately much more. It changed the trajectory of having a local band to becoming a working band. It took us out of Texas and to the rest of the world. It introduced us to people who would help us learn the business of life inside music and the art that surrounds music."
Riverboat Gamblers – Something To Crow About
Originally Released June 3, 2003
Reissued August 18, 2023
[G.F.F.G Records]
Follow Riverboat Gamblers on Their Socials
Need more Punk In Your Life?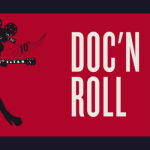 Punk News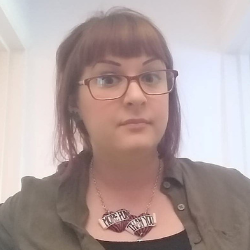 In it's 10th year, the Doc'N Roll Film Festival is celebrating a decade of inspiring, entertaining and vital films about the musicians we love.
Read More »
Punktuation Magazine For All Your Daily Punk News, Features, Interviews, Lifestyle and more!