Theatre of Hate, Spizz Energi, Bob Vylan, amongst others, to join Peter Hook at the rebooted Futurama Festival!
Futurama, the legendary post-punk festival is back after 40 years and takes place at the Invisible Wind factory / Make Arts Centre and Ten Streets Social in Liverpool over two days, 3rd and 4th of April 2021.
The Futuramas were a series of ground-breaking and innovative post-punk and electronic music festivals in the late '70s and early '80s. They were the brainchild of one-man, John Keenan, a legendary Leeds promoter who has put thousands of bands on over 40 years at his famous F Club.
In 1979, he decided to do a 2-day festival at the Queen's Hall in Leeds and put on all of his favourite up and coming bands and curated the first alternative indoor festival in Britain.
Nearly all of Britain's most important and influential independent bands played these festivals and many of them went onto considerable success in Britain, Europe, and the US.
The roll call reads like the greatest who's who of alternative music and they include Joy Division and New Order, Echo and the Bunnymen, PiL, Killing Joke, Teardrop Explodes, Bauhaus, The Fall, The Smiths, Gang of Four, Sisters of Mercy, Theatre Of Hate, The Psychedelic Furs & even a fledgeling U2.
The Futurama festivals caught the zeitgeist perfectly and not only put on many female-fronted bands, including Siouxsie and the Banshees, Young Marble Giants, Bow Wow Wow & Altered Images, but also many of the new wave of electronic & synthesizer acts including Soft Cell, Cabaret Voltaire, OMD, Simple Minds, Clock DVA & Vice Versa who later became ABC.
The post-punk era still casts an enormous influential shadow over contemporary music, making the timing perfect for the festival to return, combining both legendary acts from the festival's history with the absolute best in up-and-coming talent.
Bringing Futurama full circle, Peter Hook & The Light are confirmed to perform Joy Division's set from Futurama 1979 in full, promising to be an absolute thrill for fans of the iconic band.
"Futurama was one the first festival experiences I ever had," remembers bassist Peter Hook. "John Keenan the promoter became a lifelong friend. He was one of the first legends. The gig was the first time I'd ever seen caravans used as dressing rooms indoors, but it had a great atmosphere. It really put Joy Division on the map and the groups on the bill were very well matched to the audience.
"There weren't many indoor festivals prior to Futurama so it was quite ground-breaking for the genre in the north. Funnily enough, it gets talked about a lot even now. John became a legend and, in many ways, so has the festival. Let's hope we can capture that wonderful atmosphere again."
Also linking the festival's history are Kirk Brandon's Theatre Of Hate who will be celebrating their 40th anniversary of playing Futurama 3 in 1981, returning in 2021.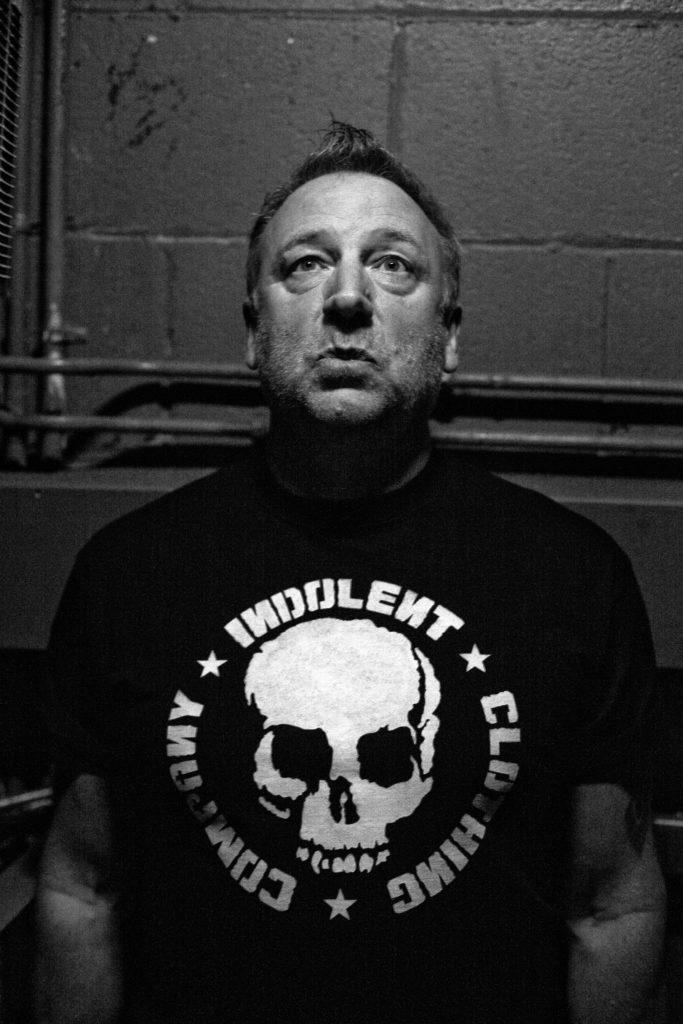 With a headliner still to be announced, these iconic acts join a host of bands from the many different strains and spectrums of alternative music, with respected website Louder Than War hosting the main stage on one day, and the world's biggest rock 'n' roll and punk magazine Vive Le Rock the other day, whilst The AF Gang (the IDLES legendary fan club) host the up and coming stage.
---
More Information
TICKETS AVAILABLE FROM SEE TICKETS HERE:
Other acts confirmed to appear include Warmduscher, The Chameleons, The Blinders, The Lovely Eggs, Spizz Energi, Imperial Wax, Just Mustard, Membranes, Evil Blizzard, Sink Ya Teeth, John, Heavy Lungs, We Are Not Devo, DSM IV, Bob Vylan, Billy NoMates, Witch Fever, Tokky Horror, Pozi, Crows, St Agnes, LibraLibra, Courting, Crawlers and Joe & Shitboys, with many more to be announced.
Tickets are Early Bird £80 for the weekend
£20 deposit scheme and four payments scheme in place
---
Punktuation Magazine For All Your Daily Punk News, Features, Interviews, Lifestyle and more!