The Offspring's seminal album Conspiracy of One turns 20 on November 14, and the band have found the perfect way to celebrate.
Conspiracy of One was the fourth album from the game-changing punk group to be certified Platinum – which happened just one month after it's release. It was the first time the band used their flaming skull logo on an album cover — the now-iconic Alan Forbes illustration has since appeared on no small number of T-shirts, stickers, tattoos, and, recently, a custom tank in the multiplayer online game World of Tanks.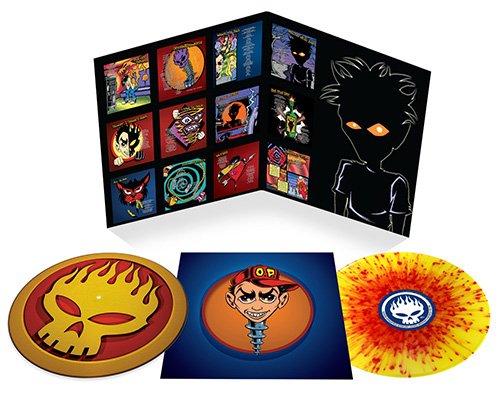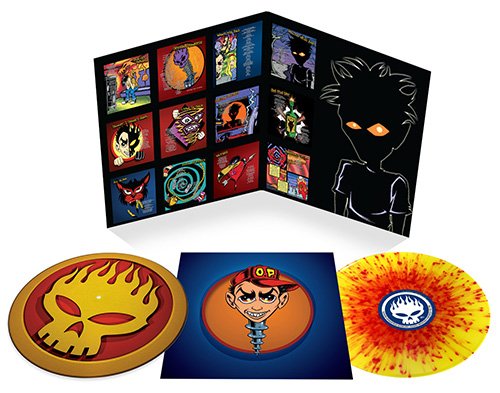 Now, for the first time since the release of the album, the legendary Southern California punk band is reissuing the LP pressed on yellow and red splatter vinyl and includes a custom turntable slipmat featuring the Offspring's flaming skull silhouette logo. A deluxe, limited-edition of the record will drop December 11 via Round Hill Records/UMe, with a classic, black vinyl reissue to follow in the new year.
All editions will feature the bonus track "Huck It" an anthemic, sub-three-minute blast from their 2000 VHS/DVD of the same name. The bonus track will be released as a stand-alone digital single on November 13. In addition, the official videos for Conspiracy's first two singles – 'Original Prankster and 'Want You Bad' – will be available on the Offspring's Official YouTube channel in newly remastered HD.
About the release, Dexter Holland said, "When we put Conspiracy of One out in 2000, Bill Clinton was still President, and September 11 hadn't happened yet. However, it was obvious that tensions were rising in the Middle East, and we could all sense that acts of terrorism were on the rise, both domestically and internationally.
"In the U.S., we had all experienced the tragedy of the Oklahoma City bombing and had only recently apprehended the Unabomber, while internationally, there were instances of terrorism such as the sarin nerve gas attack in Japan, suicide bombing attacks in Chechnya, and the bombing of the USS Cole.
"It occurred to us that this was going to be a new way of waging war going forward. While in the past, nations were generally attacked by other nations – army vs. army – we realised that the world was changing and that future attacks against our country were just as likely to occur by an individual or a small group…a "Conspiracy of One." Of course, we had no idea what was in store for us on September 11, 2001, or how our title portended things to come."
The Offspring are one of punk rock's most influential bands selling over 40 million album worldwide. Their 1994 breakthrough Smash featuring hits Come Out And Play (Keep 'Em Separated) and Self Esteem, remains the largest selling album ever released on an independent label, certified six times Platinum.
Conspiracy of One [20th Anniversary Vinyl Reissue] will be available on December 11. Pre-order HERE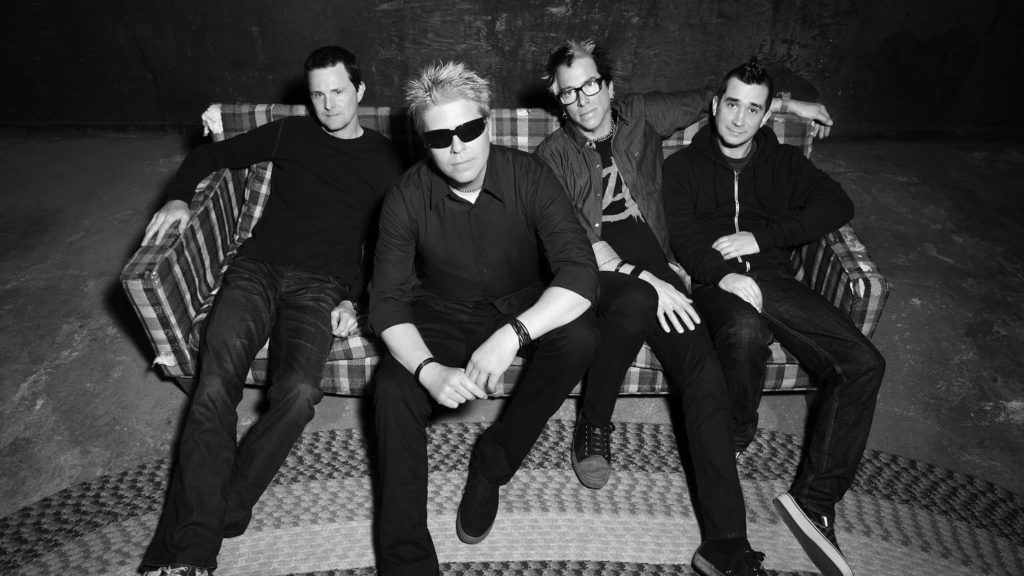 ---
Stay connected with The Offspring for more news.
---
Everyone should have a soundtrack playing loudly in the background of their life. I was born moshing to my own beat and have never swayed from my love of music. Spreading my passion through the written word is my soul's purpose. My punk heart beats loudly with the rhythm of my rock soul. I plan to continue to mosh like no one gives a shit.
Click on Tracey's photo for more of her articles!